John Legend and his Legendary Style
John Roger Stephens known professionally as John Legend, is an American singer, songwriter and musician, born in Springfield, Ohio, USA, in 1978.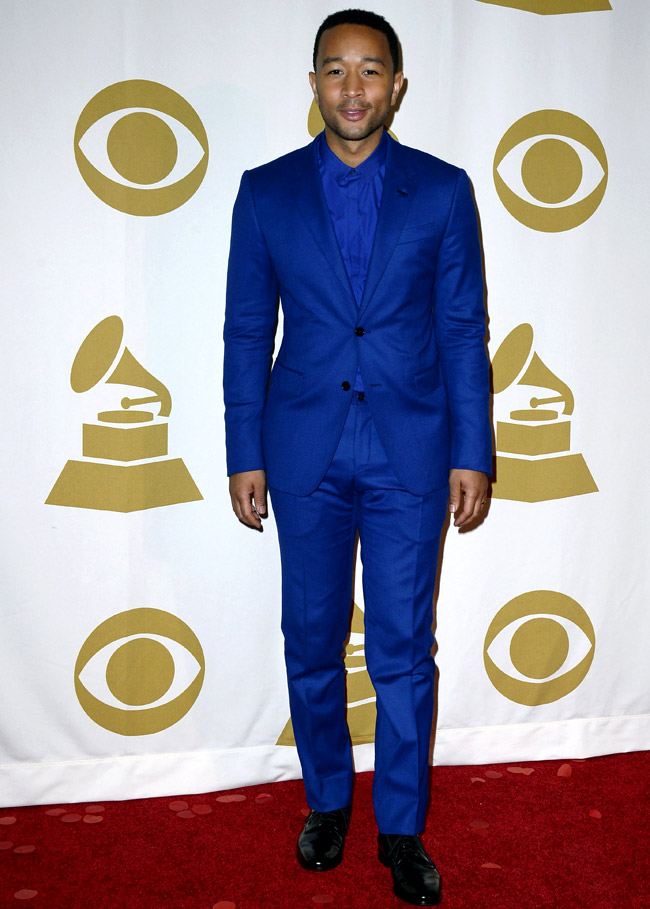 John Legend arrives for `The Night That Changed America: A Grammy Salute To The Beatles` concert event,
Los Angeles, California, USA, January 2014

While in college, Legend was a president and a musical director of a co-ed jazz and pop a cappella group called Counterparts. His lead vocals on the group's recording of Joan Osborne's "One of Us" received critical acclaim landing the song on the track list of the 1998 Best of Collegiate a Cappella compilation CD.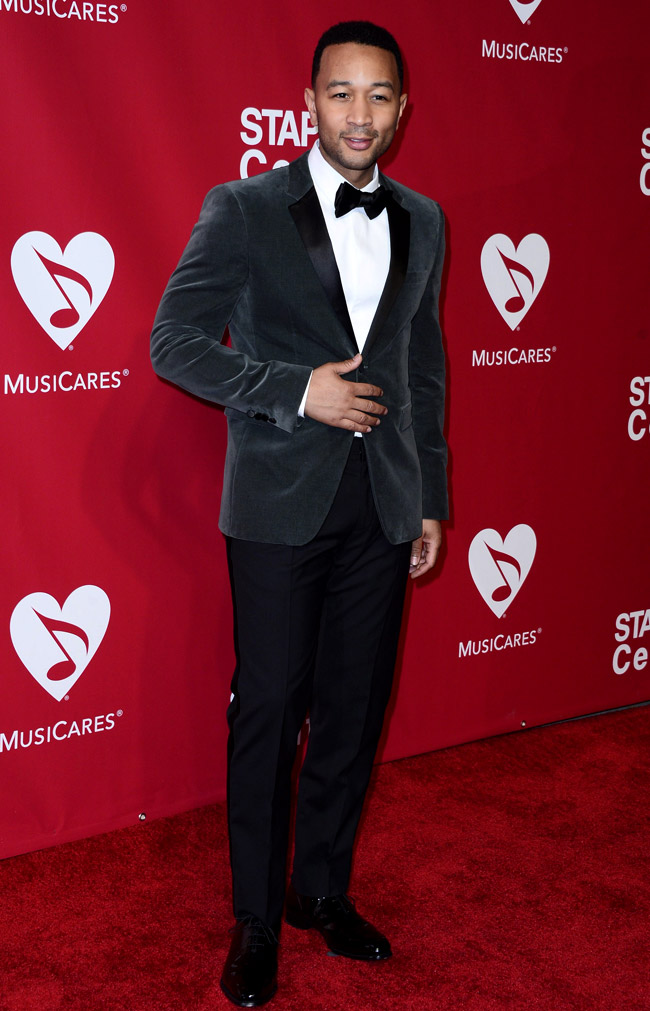 John Legend arrives for the 2016 MusiCares Person of the Year benefit gala dinner and concert,
Los Angeles, California, USA, February 2016

Prior to the release of Legend's debut album, his career gained momentum through a series of successful collaborations with already established artists like Kanye West, Jay Z and Alicia Keys - just to name a few.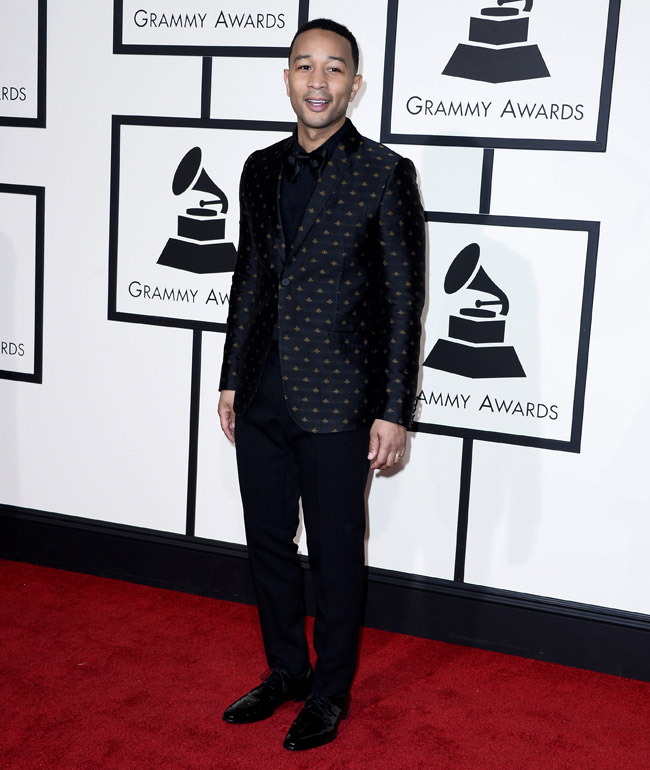 John Legend arrives for the 58th annual Grammy Awards ceremony,
Los Angeles, California, USA, February 2016

The 'All of Me' singer has won ten Grammy Awards, one Golden Globe Award and one Academy Award. In 2007, Legend received the Hal David Starlight Award from the Songwriters Hall of Fame.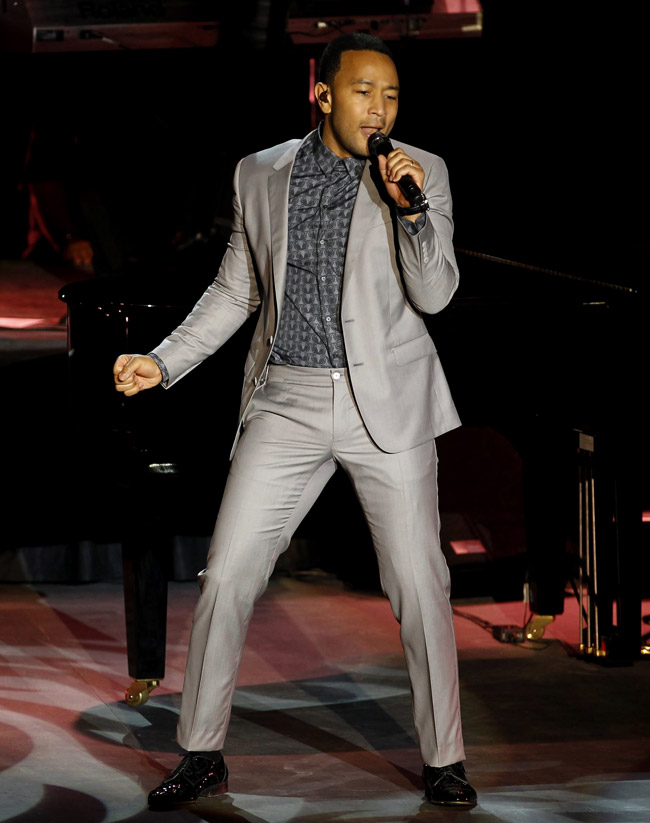 John Legend performs during an open air concert at Arad Fort, Al Muharraq Island,
Bahrain, March 2015

John Legend has participated in a number of charity activities, including GQ Magazine's "Gentlemen's Fund", Hope for Haiti Now telethon show, The Education Equality Project, the Harlem Village Academies, Stand for Children, and many more.
John Legend is married to model Chrissy Teigen. They got engaged in December 2011, after dating for four years. The wedding ceremony was held on September 14, 2013, in Como, Italy. This year the couple met their first child - daughter Luna Simone Stephens.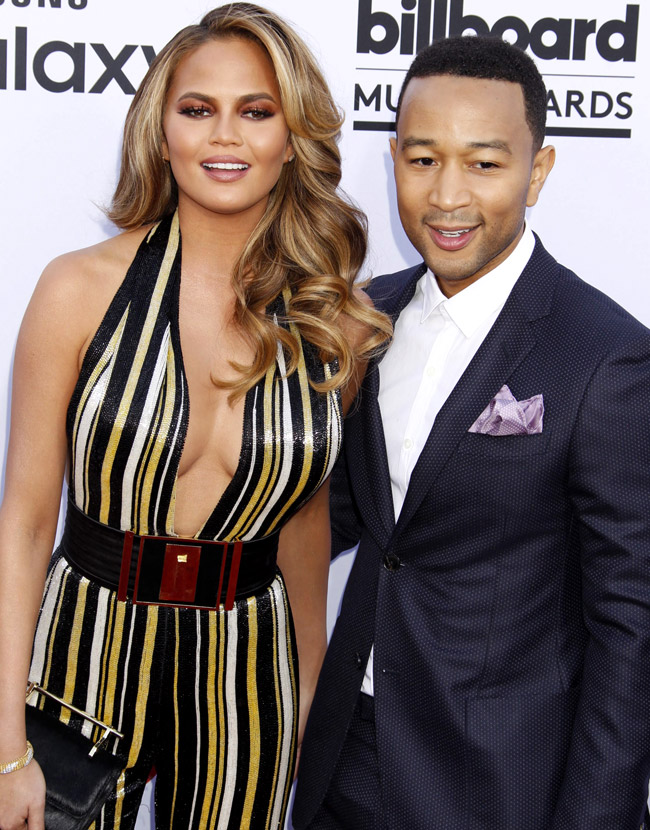 Chrissy Teigen and John Legend arrive for the 2015 Billboard Music Awards,
Las Vegas, Nevada, USA, May 2015

John and Chrissy are always very elegant on the Red carpet. Legend's garments are usually monochromatic in bold deep colors, perfectly combined with matching accessories.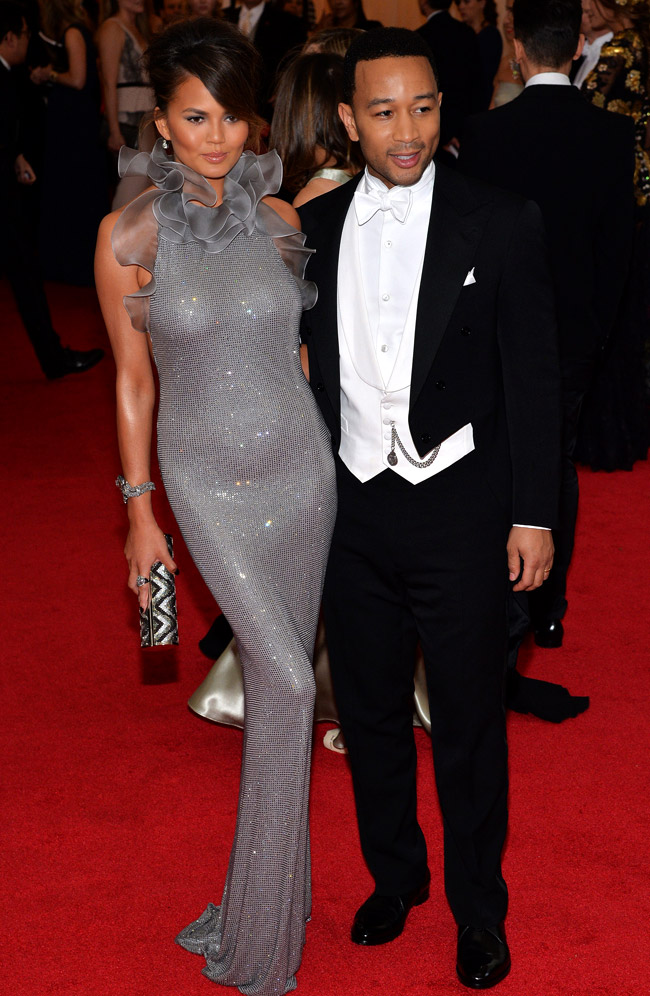 Chrissy Teigen and John Legend arrive for the 2014 Anna Wintour Costume Center Gala,
New York, NY, USA, May 2014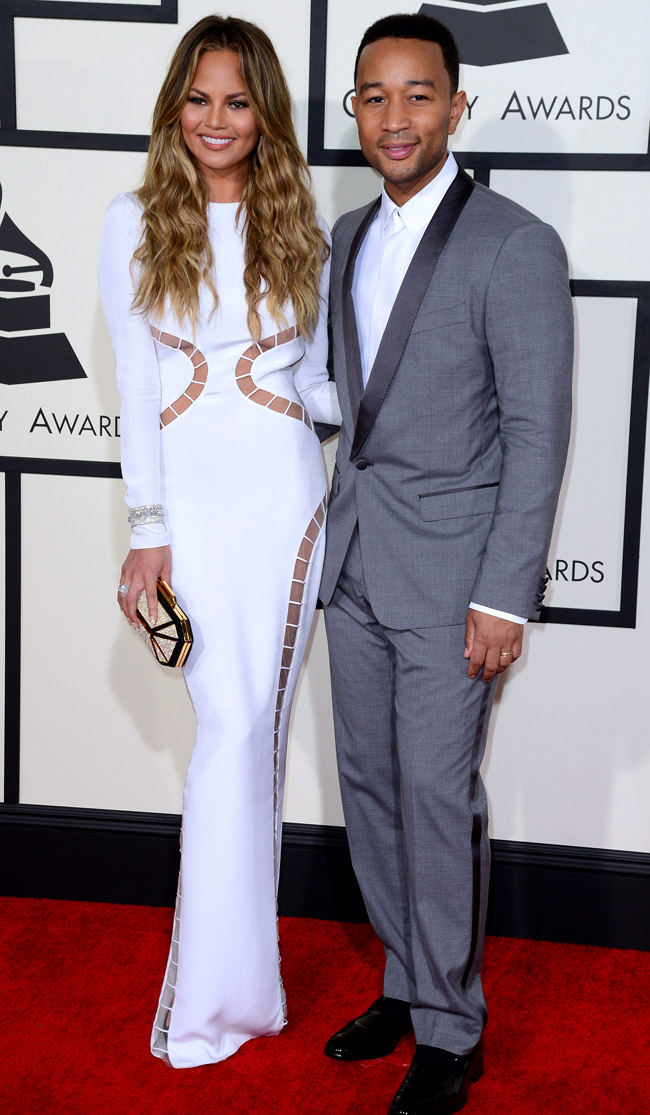 Chrissy Teigen and John Legend arrive for the 57th annual Grammy Awards,
Los Angeles, California, USA, February 2015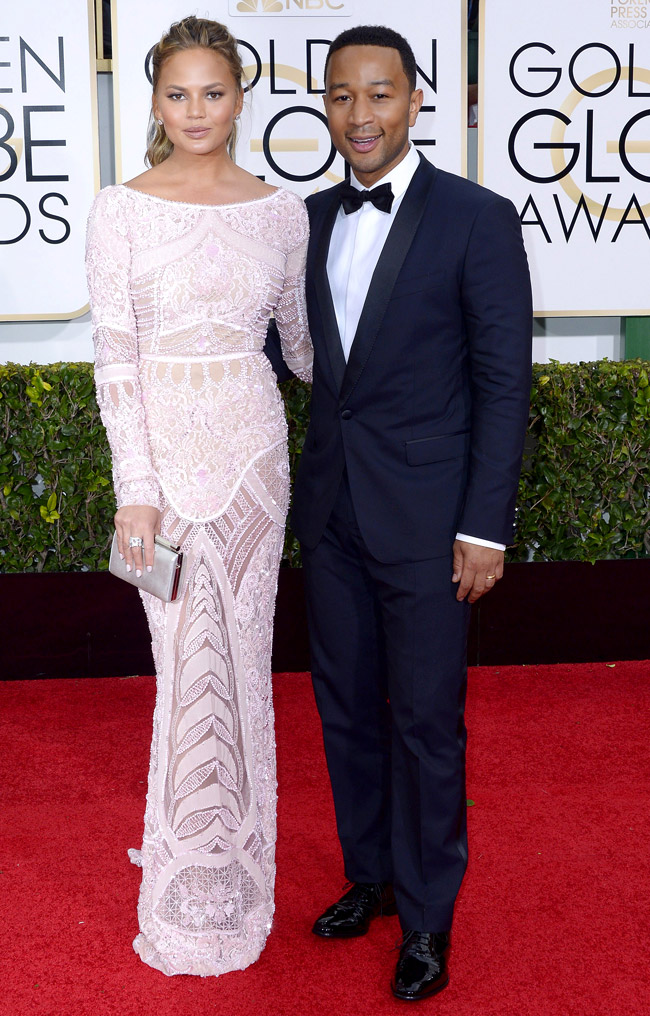 Chrissy Teigen and John Legend arrive for the 72nd Annual Golden Globe Awards at the Beverly Hilton Hotel, in Beverly Hills, California, USA, 11 January 2015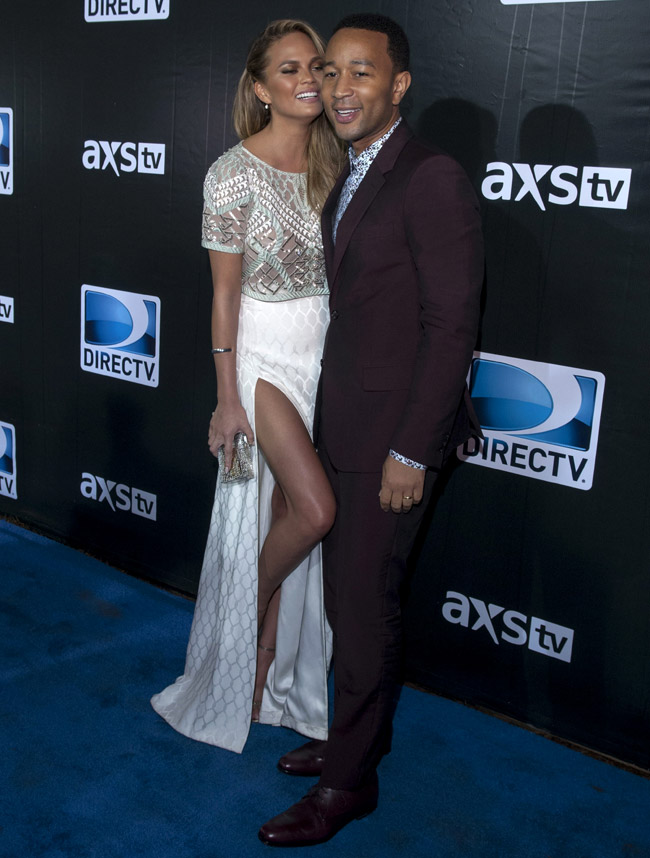 Chrissy Teigen and John Legend arrive for the Direct TV Super Saturday Night at Penergast Family Farm,
Super Fan Stadium in Glendale, Arizona, USA, January 2015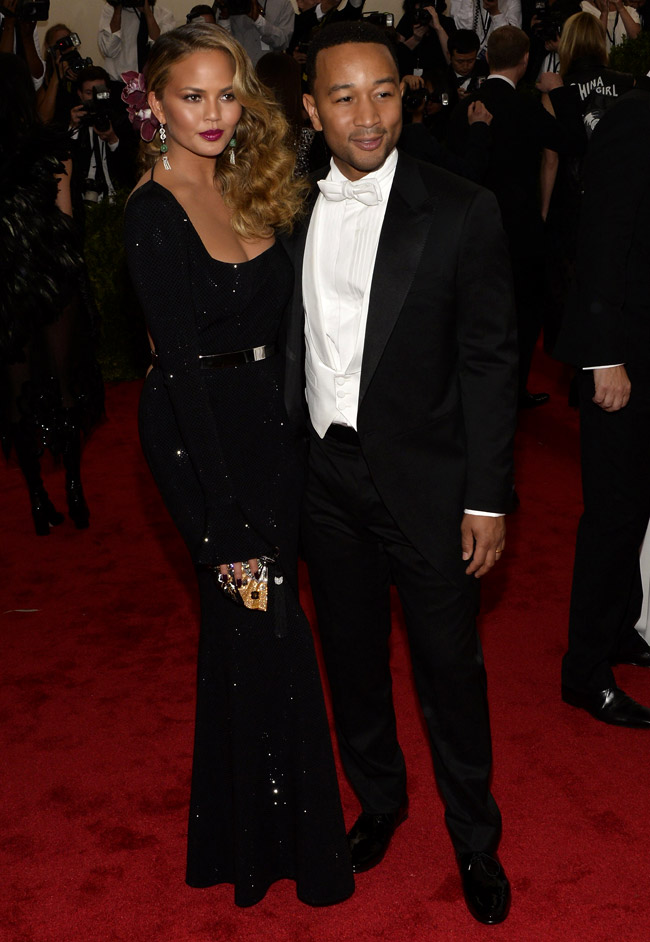 Chrissy Teigen and John Legend arrive for the 2015 Anna Wintour Costume Center Gala,
New York, NY, USA, May 2015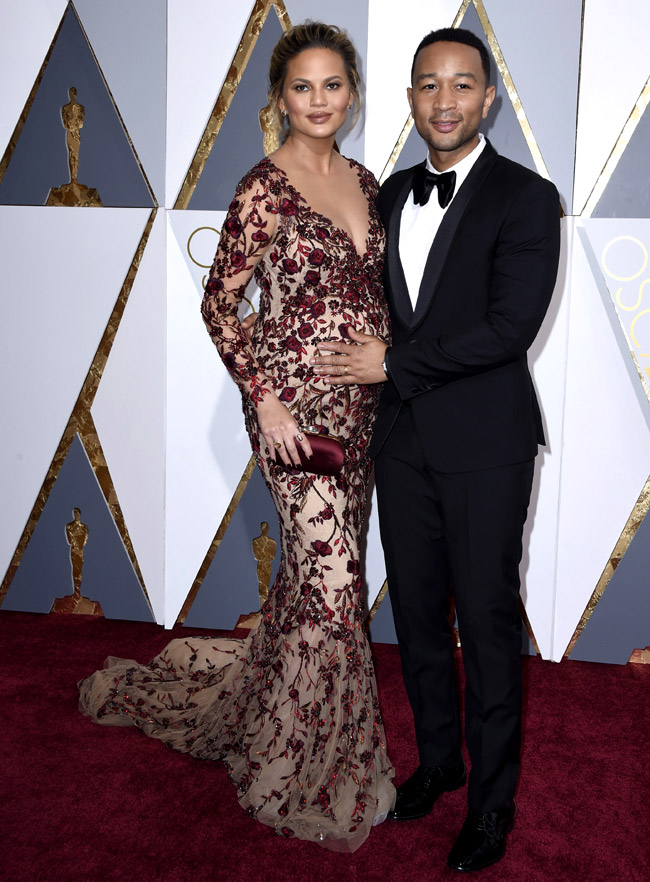 Chrissy Teigen and John Legend arrive for the 88th annual Academy Awards ceremony,
Hollywood, California, USA, February 2016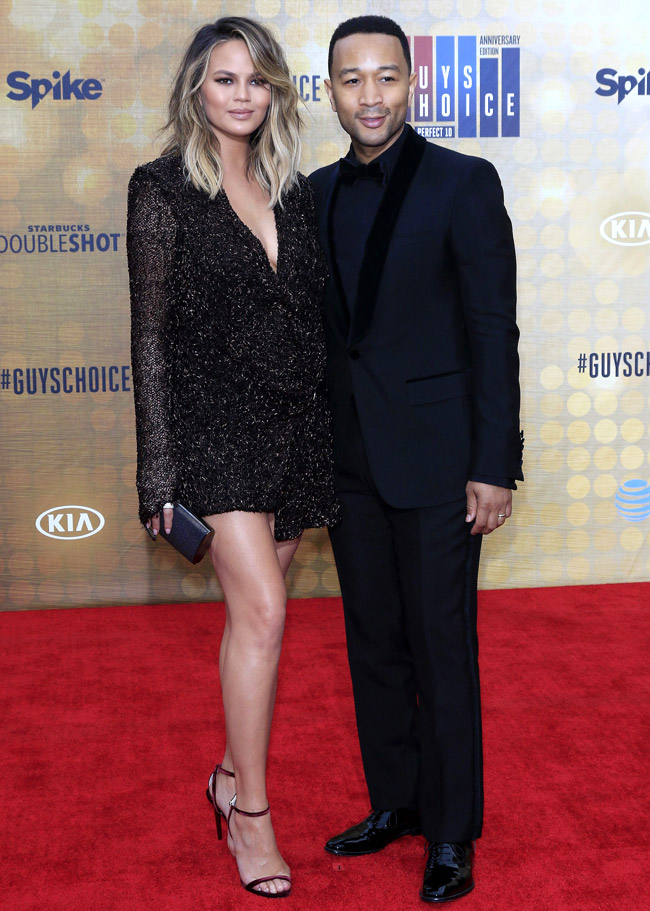 Chrissy Teigen and John Legend arrive for the 10th Annual Guys Choice Awards,
Culver City, California, USA, June 2016


If you like his singing, style and presence support John Legend in BGFN readers' Most Stylish Men voting.

Photos: © EPA


Hits: 6805 | Leave a comment