Bally Spring-Summer 2017 men's fashion collection
Don't follow rules, break the mould.
This season Bally proves opposites attract with a collection that defies formality. 70s disco meets Swiss alpine motifs in a daring collaboration with leisure suits and varsity jackets that reminisces a journey from sporting collegiate days to retro resorts and Mount Fuji.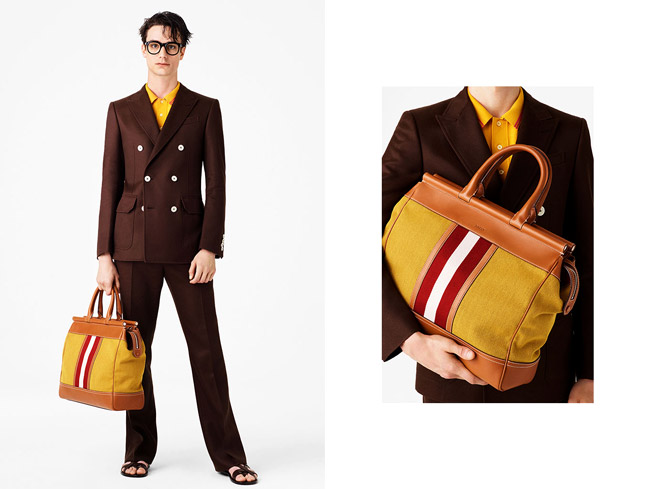 Bally's creative director since 2014 is Pablo Coppola - an Argentinian fashion designer living in London.
'Opposites attract! It's a magpie kind of look. Bianca Jagger in the '70s; the Japanese playboy and race driver Tetsu Ikuzawa; Karlheinz Weinberger's photos of '60s rebellious gangs from Zurich; David Hicks's bold colors for Japanese kimonos; David Hockney and Daidō Moriyama's graphic works; vintage Ballys posters;
Swiss folklore and edelweiss embroidered on Western shirts; Kurt Cobain stylish grunge;
Jackie Brown and her pimp-ish gangsta look; the MTV Generation...',
shared the designer.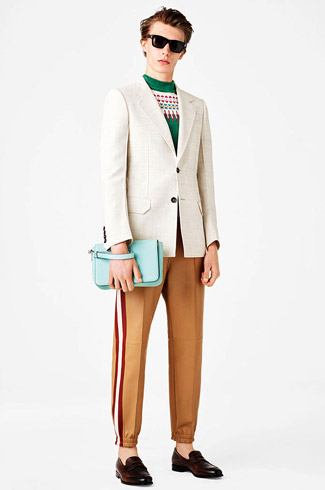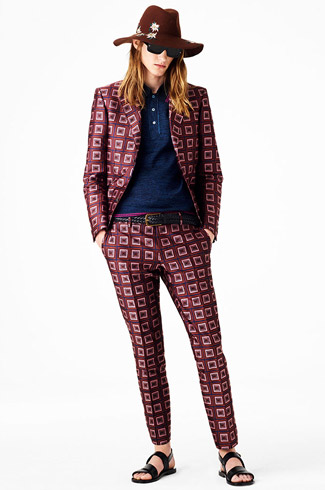 Bally Spring-Summer 2017 men's collection offers simple wearable well-tailored piece in luxury fabrics and bright colors, matched with plenty of accessories.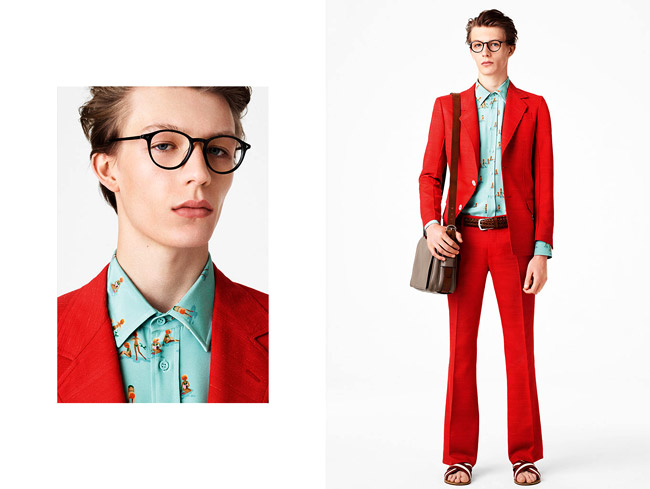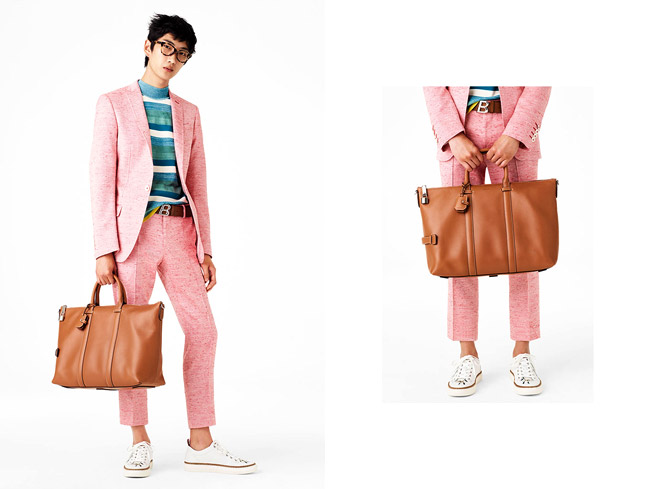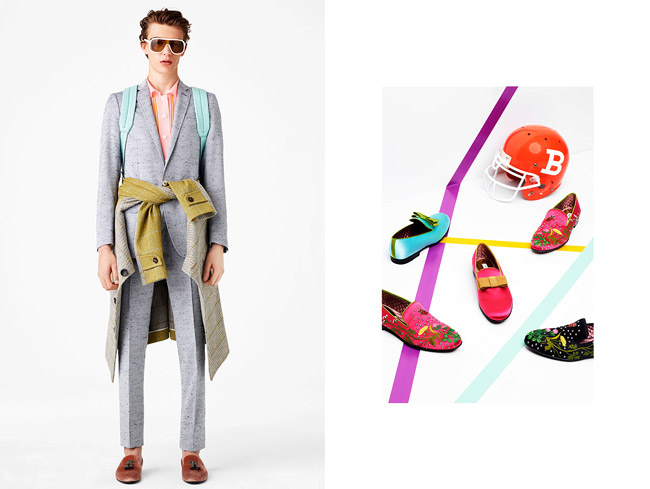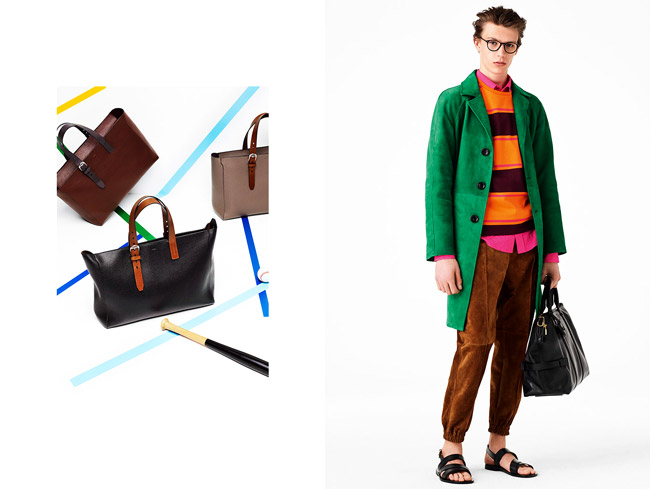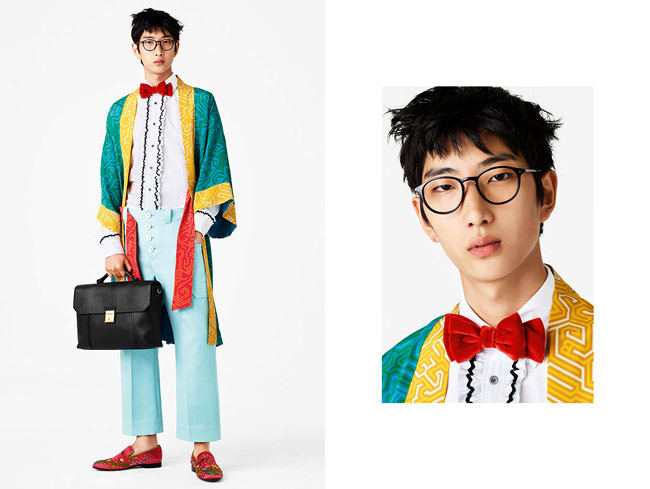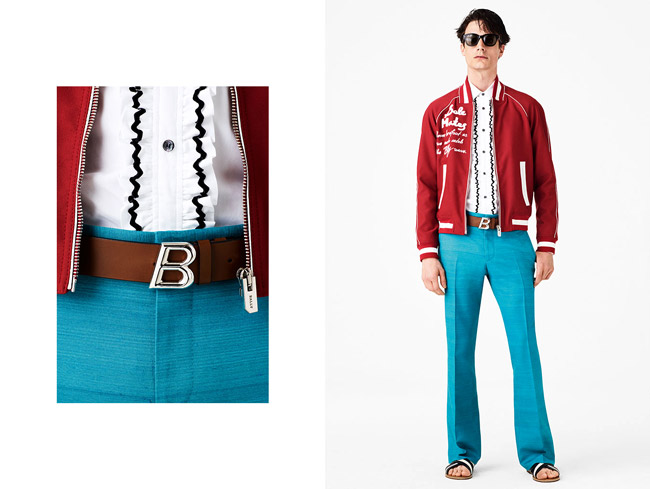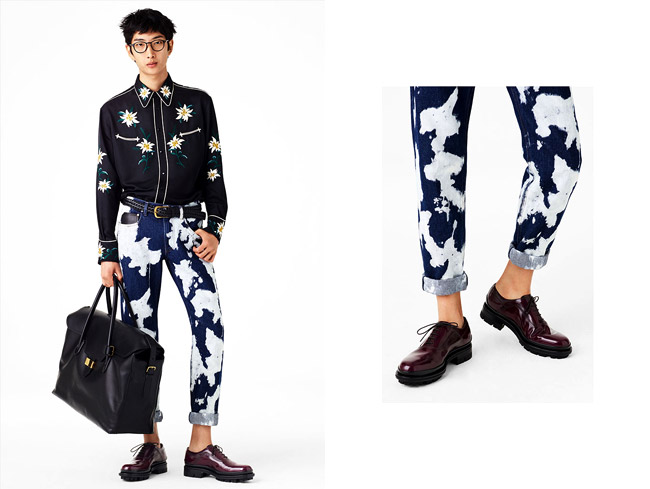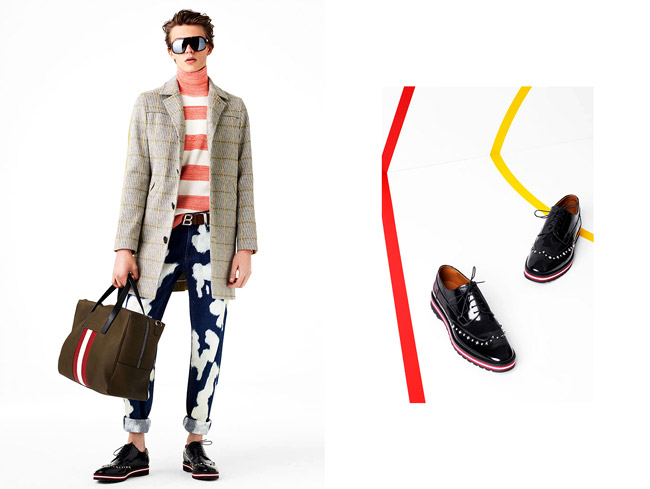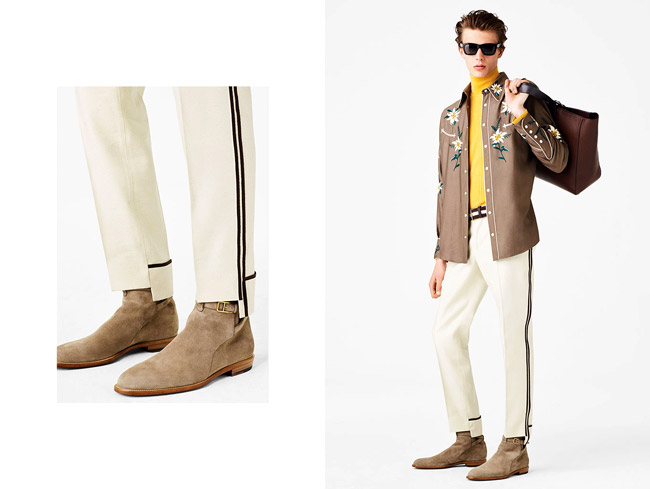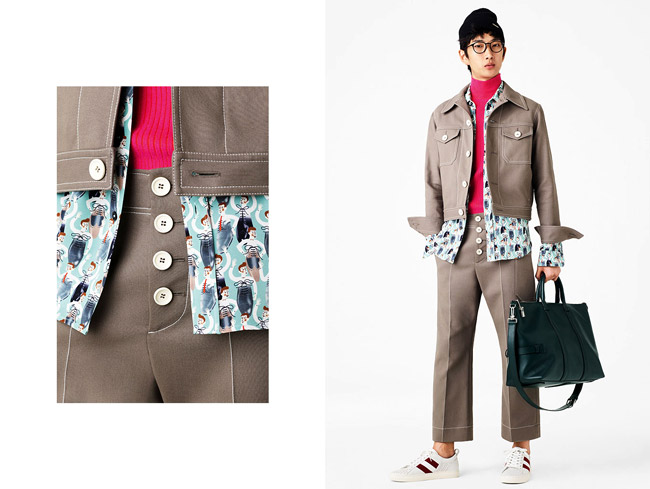 Photos: www.bally.eu


Hits: 3984 | Leave a comment