Quality bespoke men's suits by Belgian tailor Aravinda Rodenburg
Aravinda Rodenburg is a young and passionate Belgian bespoke tailor - always very elegant and stylish himself. His atelier is located in Sandton Grand Hotel Reylof in Gent. There he creates perfectly fitting men's suits - each created for at least 52 hours and 3 fittings.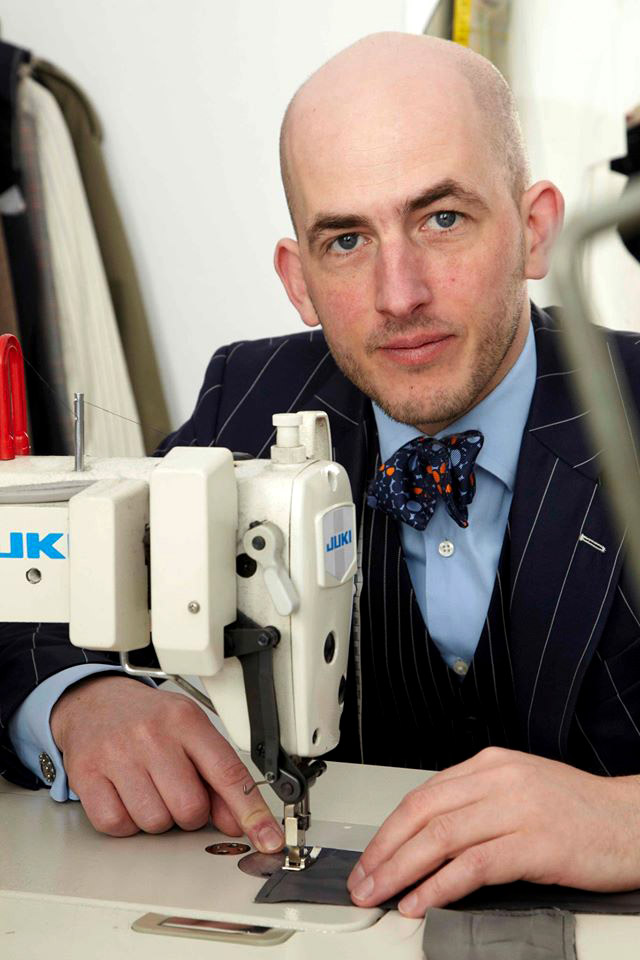 To improve his knowledge and skills, Aravinda visits different courses, including with Edward Sexton from Savile Row. 'He is a big name in the bespoke world. At least once a year, I go to visit him. The profession still is more lively there than here. You find everything there - the most beautiful buttons, the most profound knowledge, the best fabrics', shares Rodenburg.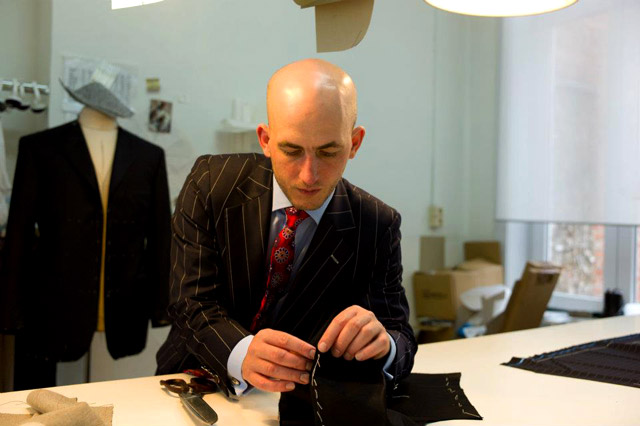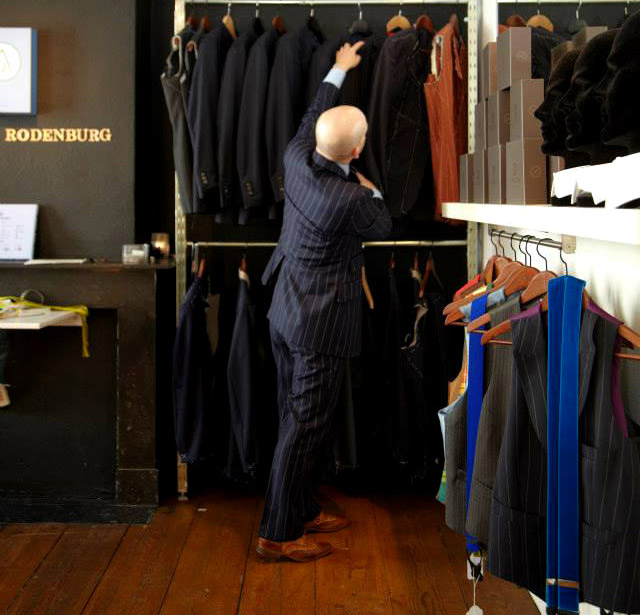 The young designer talks with great love about his work - 'It is like art to really understand the person. Who is he? How does he feel? What does he want to be? To make a suit, it means sculpting it, to form it according to your model. You can do that only if you take time to get to know your customer. You have to feel the person, to build a relationship. In every suit that I make, lies a piece of psychology'.
If you are in Belgium and look for a perfectly fitting handmade men's suit in the price range of EUR 1,800-25,000, Aravinda Rodenburg Bespoke Tailor is your place.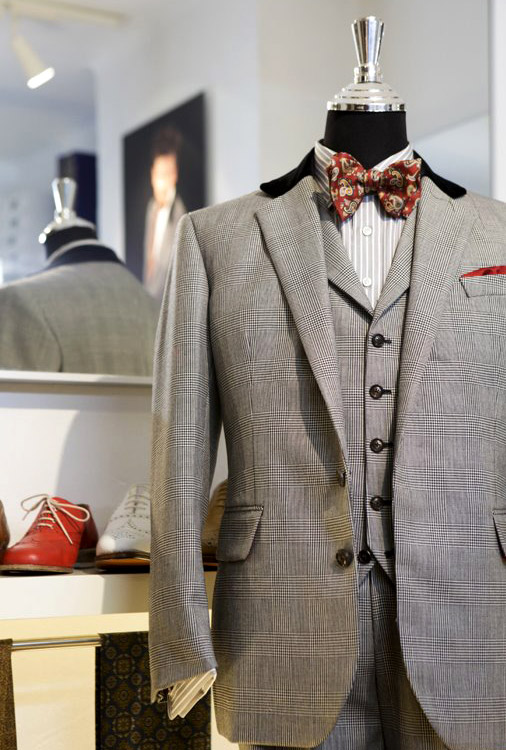 Photos:
Aravinda Rodenburg personal archive; aravindarodenburg.be


Hits: 4795 | Leave a comment