Daveed Diggs with an interesting suit at the 70th Tony Awards
The Antoinette Perry Award for Excellence in Theatre (a.k.a Tony Award) recognizes achievement in live Broadway theatre. The 70th Tony Awards were held on June 12, 2016 at the Beacon Theatre, Manhattan, NYC.
Musical Hamilton received a record-setting 16 nominations in 13 categories - winning 11 of them - including for
Best Performance by a Featured Actor in a Musical for US actor and rapper Daveed Diggs.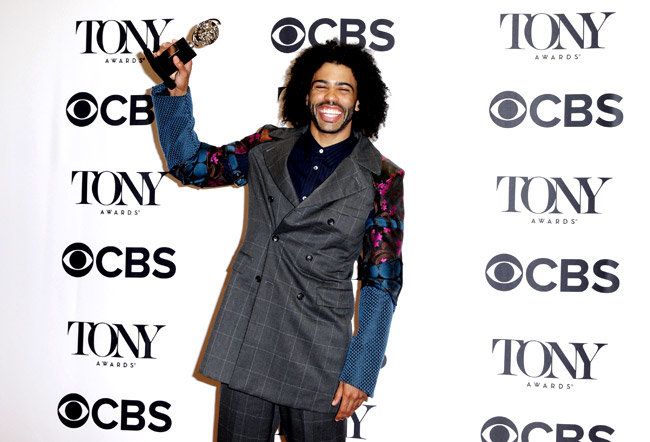 US actor and rapper Daveed Diggs with his Tony Award
Daveed's part as French aristocrat and military officer Marquis de Lafayette won him the award and his choice of attire for the Tony award Red carpet won our attention. He wore a double-breasted dark gray men's suit, which accents were the sleeves in floral motifs, big dots and snake skin effect patterns.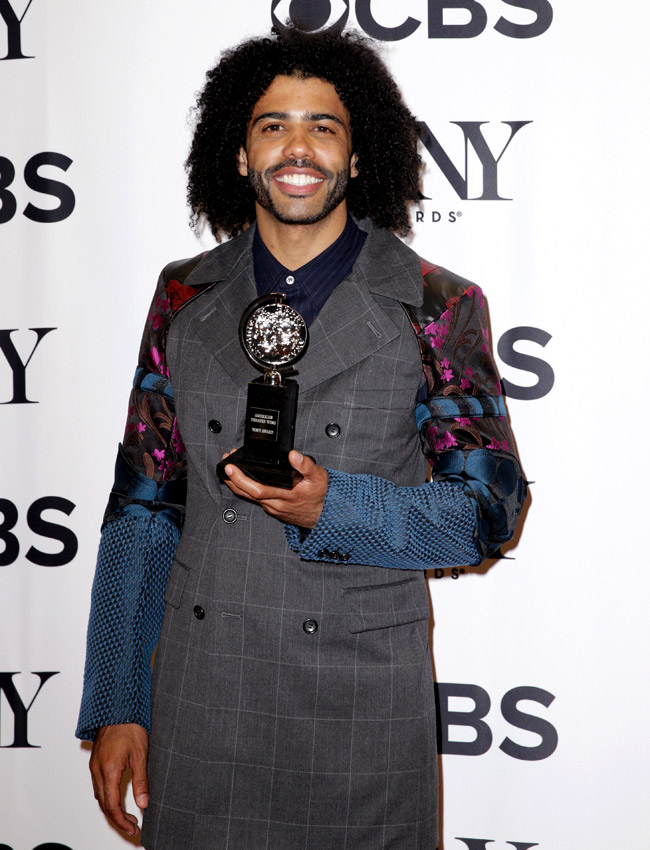 US actor and rapper Daveed Diggs with his Tony Award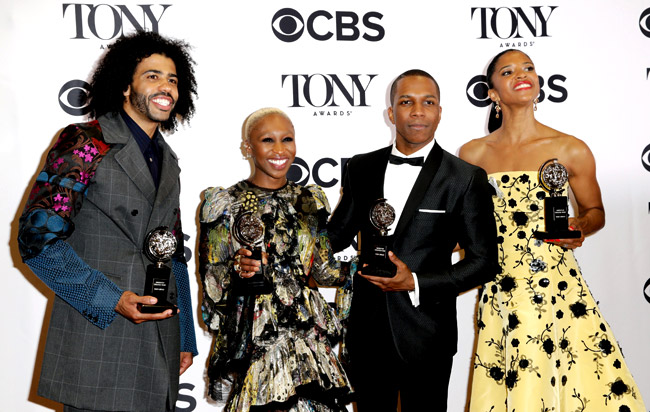 Daveed Diggs with British actress Cynthia Erivo, US actor Leslie Odom Jr. and US actress
Renee Elise Goldsberry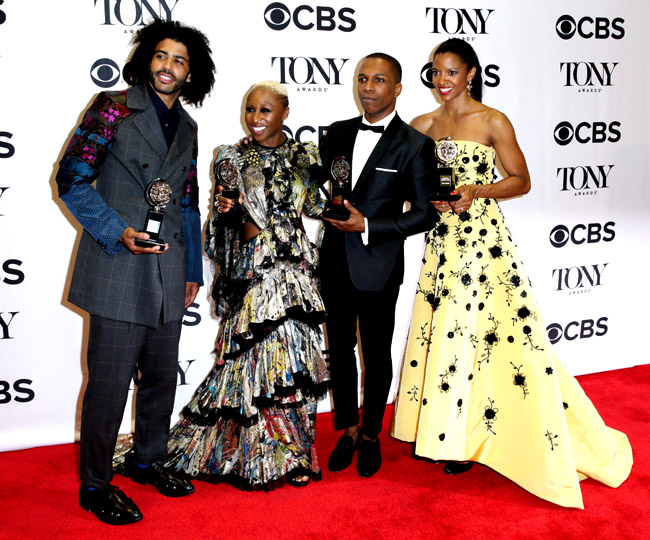 Daveed Diggs with British actress Cynthia Erivo, US actor Leslie Odom Jr. and US actress
Renee Elise Goldsberry

We like Daveed's experiment and encourage more celebrities to be braver and try something different for their next Red carpet appearance.

Photos: © EPA


Hits: 6731 | Leave a comment