The lining of a men's suit jacket - one intimacy
There is one part of the men's suit jacket, which usually doesn't receive a lot of attention, because it remains hidden - the lining. It is one intimacy, revealing a lot about its owner's character and fantasies - the upholstery of male self-esteem. To turn something on the lining means to know it fully.
The lining adds structure and weight to the jacket, helps it fit the body perfectly and makes its inner part more aesthetic. Silk lining is maybe most comfortable for wearing, but it's more expensive than the synthetic ones. Acetyl lacks endurance. Rayon (viscose) lasts longer than the acetate, but not as long as the polyester. Lining made of polyester lasts long, but it's not breathable.
By choosing your lining, you personalize your suit jacket to a degree of uniqueness. You autograph it. Moreover, exactly on the lining is attached a label with your name on it and the date when the suit was finished, and this is literally turning the suit jacket into a museum artifact.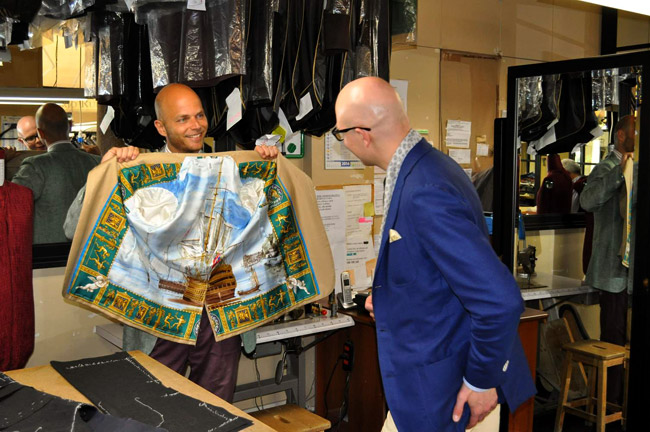 Of course, many people won't see the inner part of your jacket, but for those who want to make their suit unique, the choice of lining is as important as the choice of suit fabric. Without being a stripper, when you take your jacket off, you'll grab the attention. In case of flirt and hot passions, the lady will remove the jacket from you and will take a look at the lining for sure.
For example, red lining is a very ambitious decision. If you want to make your suit bold, choose colors, which grab the attention. A dark gray suit with purple lining is a classics. A light gray suit with blue lining is ideal for the end of the Spring. A blazer with a red lining is also a very strong statement.
Recently it's trendy to combine harmoniously several colors and patterns, flowing in stripes. I had a Kenzo suit jacket, which harmonized four colors inside - like some sort of patchwork - and I had the desire to wear it inside out.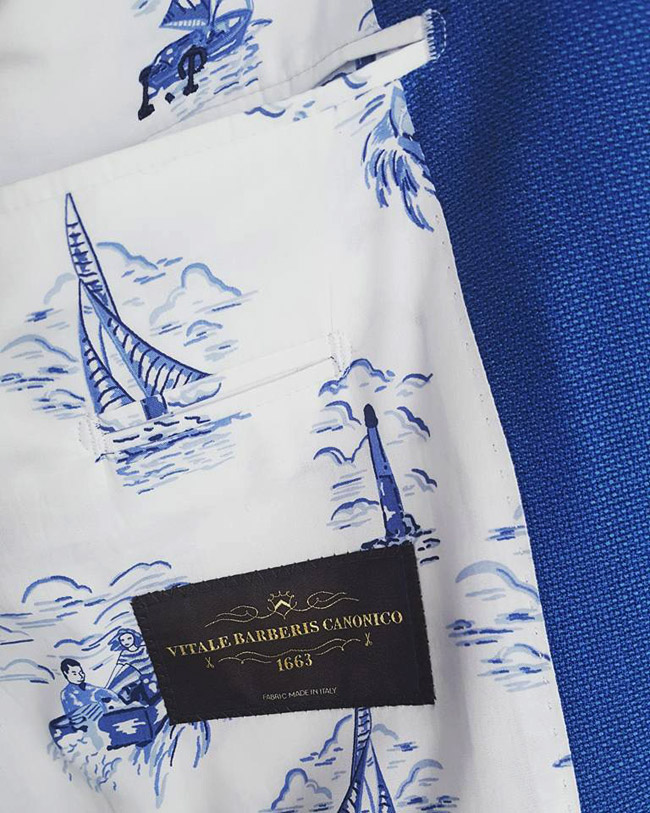 How to determine the quality of a men's suit jacket lining?
Before buying a ready-to-wear suit from the store, check the inner part of the jacket to make sure than it responds to the quality of the suit fabric.
What to look for? Check if the lining is well sewn - with no bumps. Check the stitches. Make sure the inside part of the jacket (canvas, paddings, lining) moves and fits your body. Sometimes you might be surprised that the lining can be pulled and twist the whole silhouette.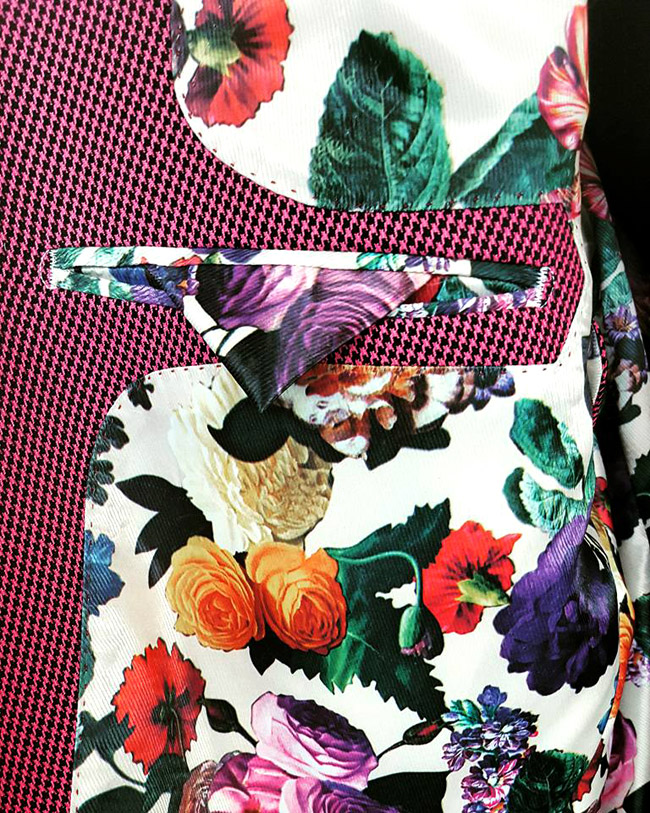 And remember that at every unbuttoning or reaching the inner pocket of the suit jacket or upon opening the slits, a small gap opens, and the well-chosen lining can complete your chic look through it.

Photos:
2-3. Richmart men's suits linings


Hits: 8517 | Leave a comment