Celebrities' style: Channing Tatum
Channing Matthew Tatum is an American actor and dancer, born in Alabama, USA, in 1980. His film debut was in the drama movie Coach Carter (2005). Tatum's breakthrough came in 2006 with his role in the dance film Step Up. He is famous for his parts in G.I. Joe: The Rise of Cobra (2009) and its sequel G.I. Joe: Retaliation (2013) as well as Magic Mike (2012) and its sequel Magic Mike XXL (2015).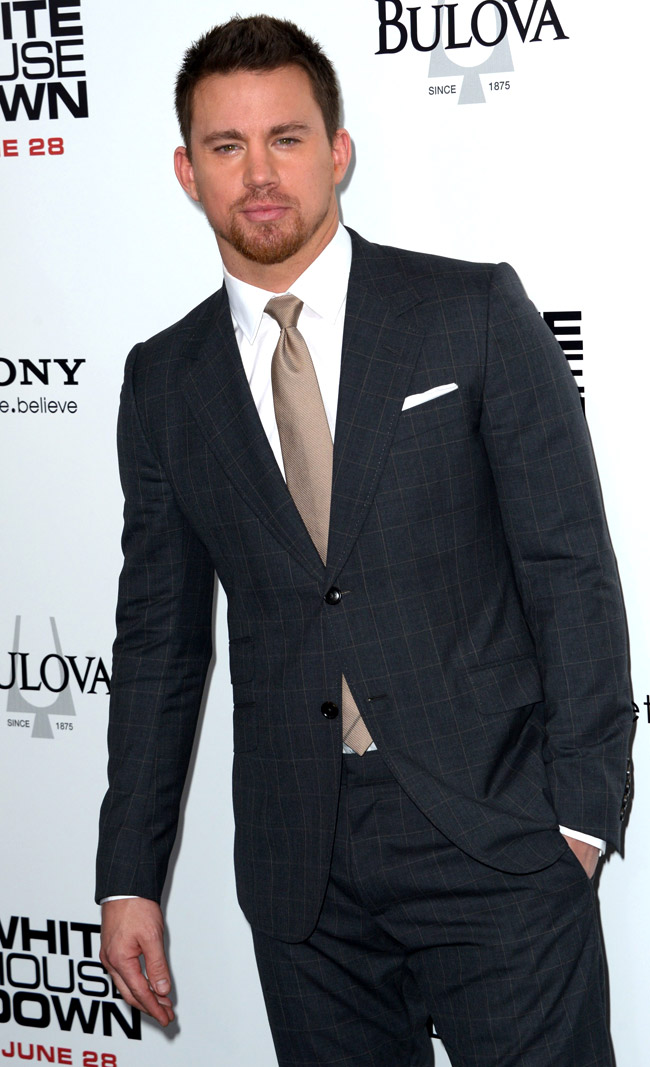 Channing Tatum arrives for the premiere of 'White House Down',
New York, NY, USA, June 2013
While growing up, Channing played football, soccer, track, baseball, and practiced wuzuquan kung fu. He studied at Tampa Catholic High School, where he graduated in 1998 and attended Glenville State College in Glenville, West Virginia on a football scholarship, but dropped out. Channing returned home and started working.
At one point Tatum left his job and began working as a stripper at a local nightclub. Later this experience led to the idea about the movie Magic Mike.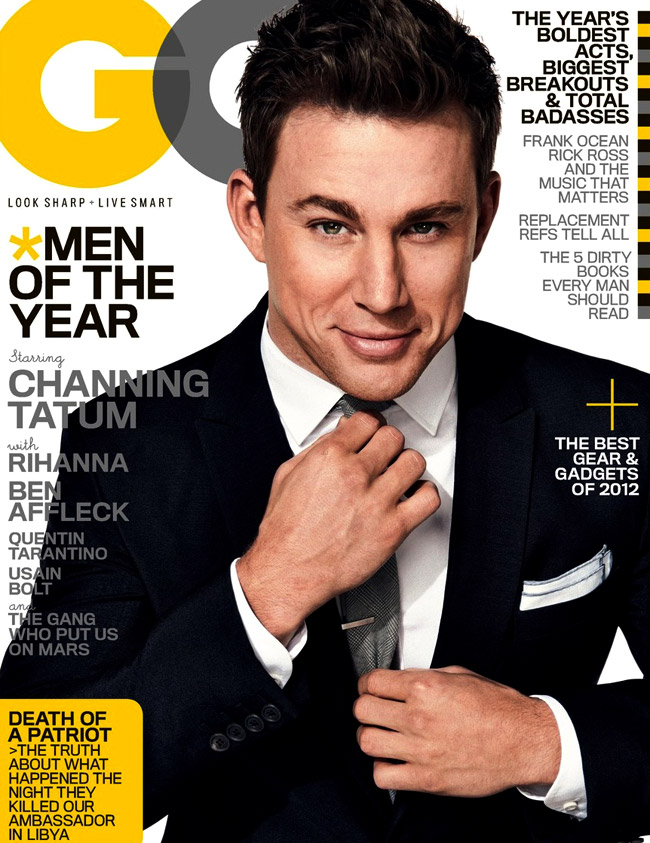 Channing Tatum covers GQ magazine December 2012 issue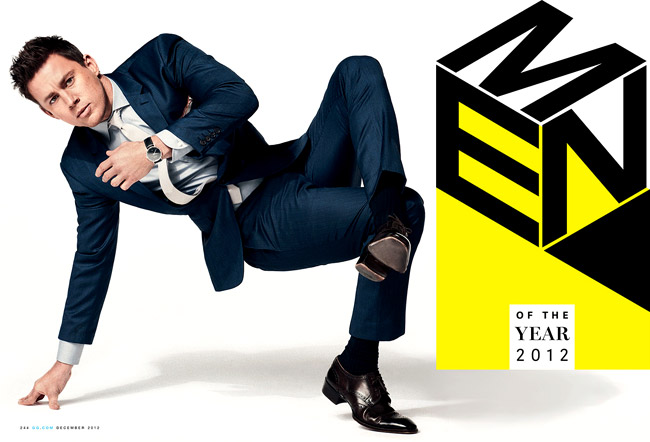 Channing Tatum in GQ magazine December 2012 issue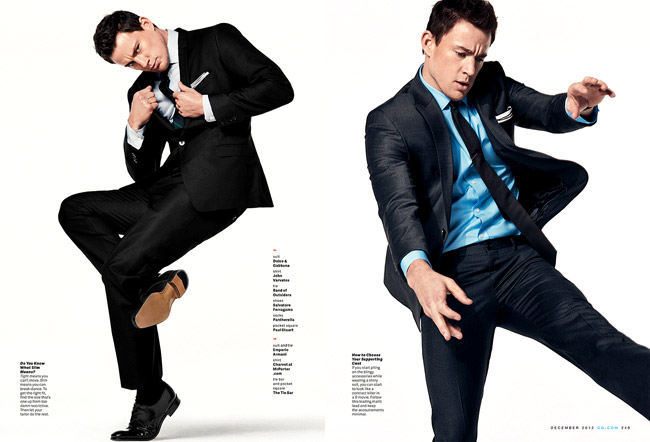 Channing Tatum in GQ magazine December 2012 issue
In 2006, Channing met actress Jenna Dewan on the set of the movie Step Up in which they play the leading roles. They began dating shortly after and married in July 2009. Their daughter Everly was born in 2013.
On the Red carpet the couple is always pretty elegant. It seems that lately Channing prefers more traditional black-tie sets and...
… they suit him, but we definitely like him more in brighter, colorful and fresh pieces, which he was previously wearing more often.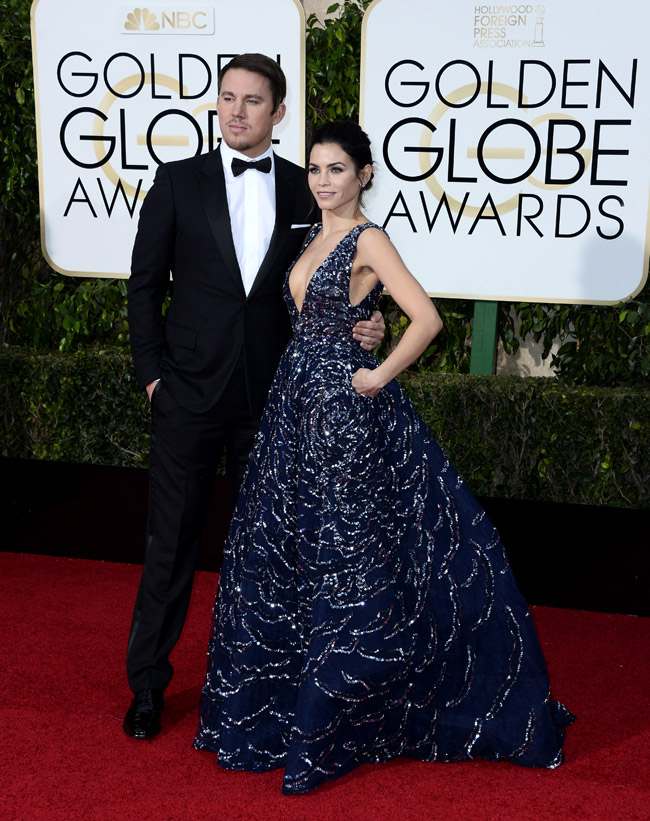 Channing Tatum and Jenna Dewan Tatum arrive for the 73rd Annual Golden Globe Awards,
Beverly Hills, California, USA, January 2016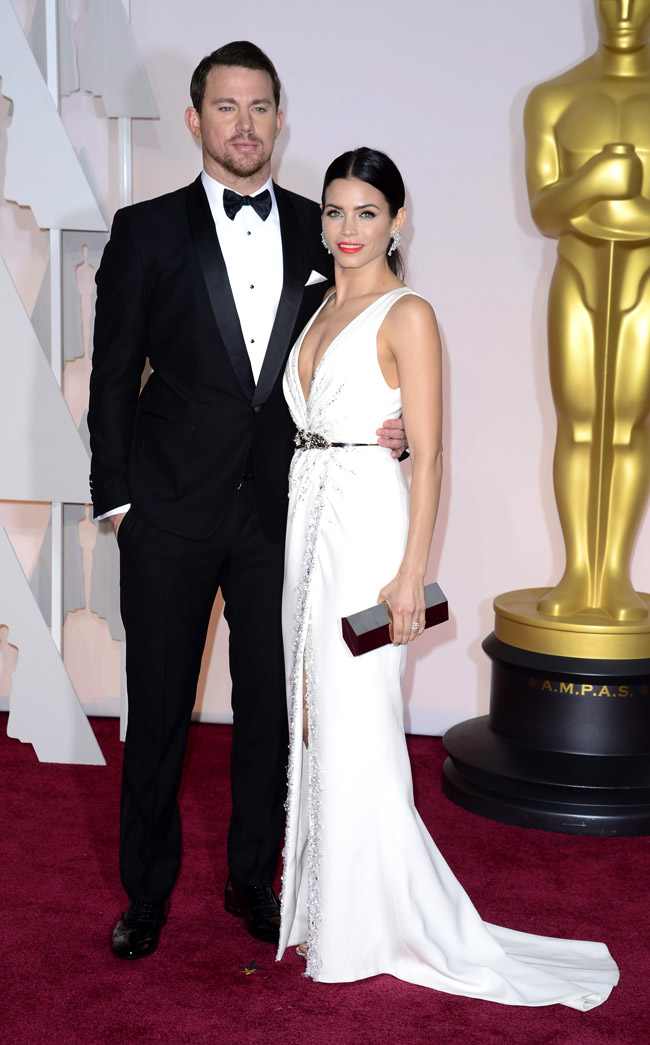 Channing Tatum and Jenna Dewan Tatum arrive for the 87th annual Academy Awards ceremony,
Hollywood, California, USA, February 2015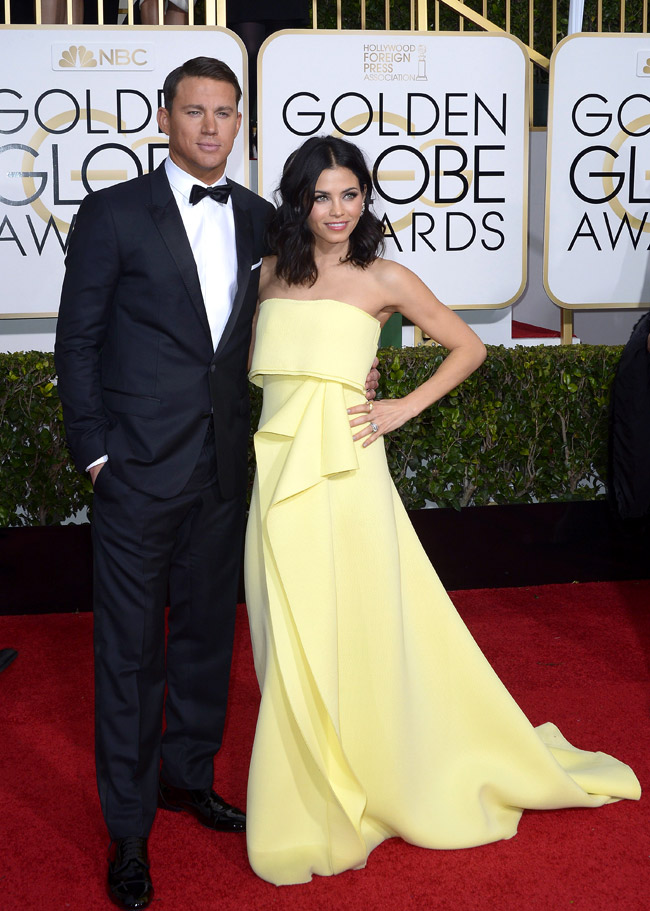 Channing Tatum and Jenna Dewan Tatum arrive for the 72nd Annual Golden Globe Awards,
Beverly Hills, California, USA, January 2015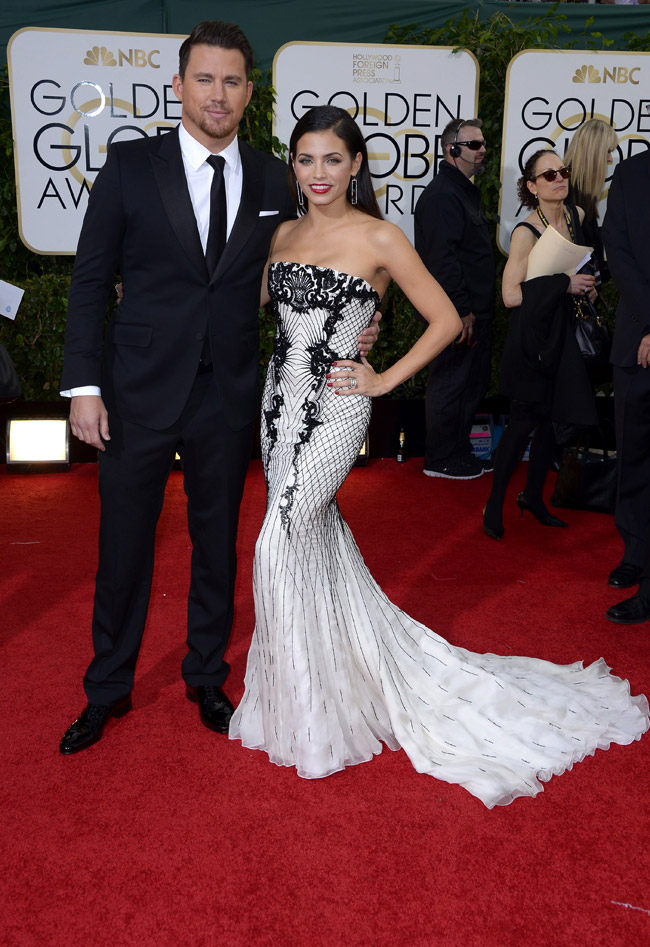 Channing Tatum and Jenna Dewan Tatum arrive for the 71st Annual Golden Globe Awards,
Beverly Hills, California, USA, January 2014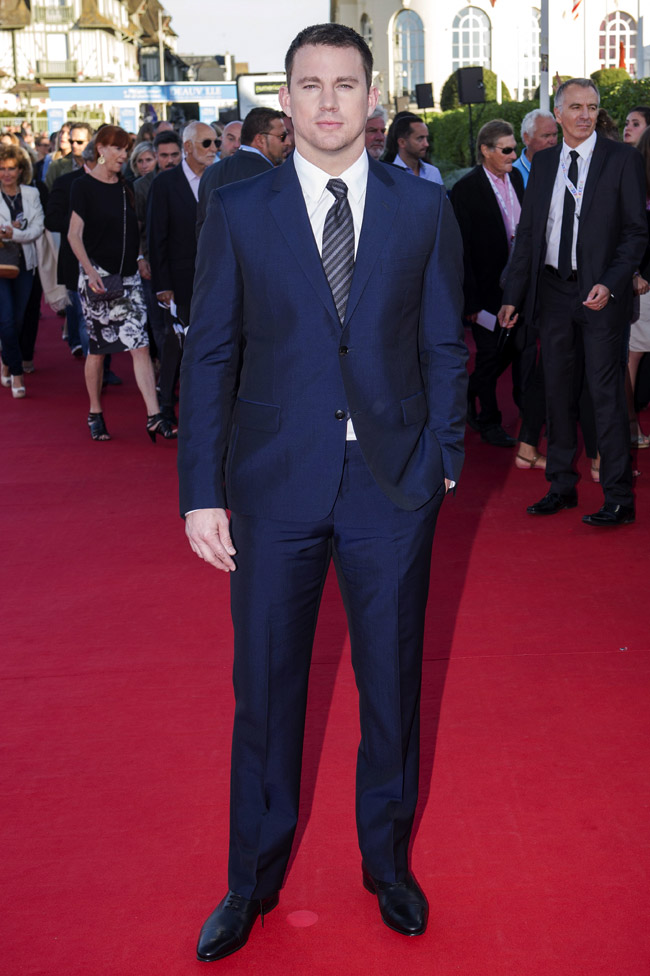 Channing Tatum arrives for the screening of 'White House Down' during the 39th annual
Deauville American Film Festival, Deauville, France, September 2013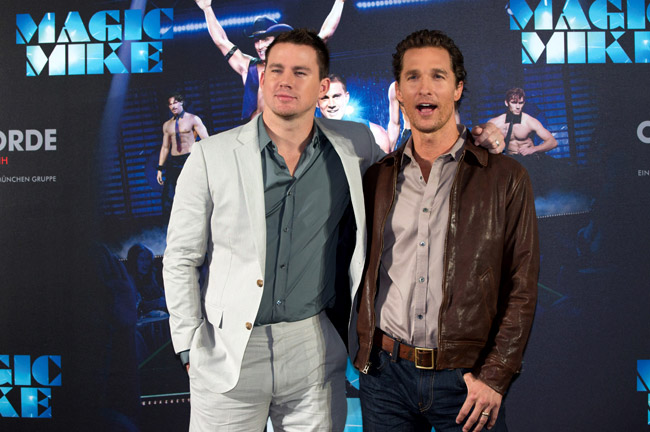 Channing Tatum and Matthew McConaughey pose during a photocall for 'Magic Mike',
Berlin, Germany, July 2012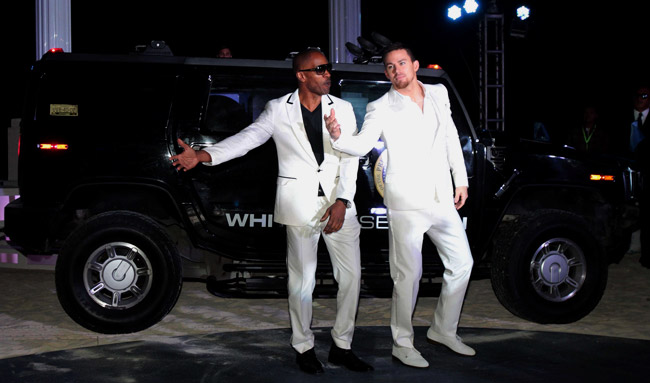 Channing Tatum and Jamie Foxx attend the 'Fifth Annual Summer of Sony' event,
Cancun, Mexico, 19 April 2013

If you like his style and presence vote for Channing Tatum in BGFN readers' voting for
Most Stylish Men.

Photos: © EPA & GQ magazine


Hits: 5096 | Leave a comment