Alan Cumming - the colorful and fresh actor
Alan Cumming is a Scottish actor, author and activist, born in 1965 in Aberfeldy, Perthshire, Scotland. He has appeared in numerous films, television shows and plays.
His London stage appearances include Hamlet, the Maniac in Accidental Death of an Anarchist (for which he received an Olivier Award), the lead in Bent and The Bacchae. On Broadway he has appeared in The Threepenny Opera, as the master of ceremonies in Cabaret (for which he won a Tony Award), Design for Living and a one-man adaptation of Macbeth.
Cumming made his film debut in Gillies MacKinnon's Passing Glory in 1986. His best-known film roles include his performances in Emma, GoldenEye, the Spy Kids trilogy, and X2: X-Men United.
Cumming also introduces Masterpiece Mystery! for PBS and appears on The Good Wife, for which he has been nominated for three Primetime Emmy Awards, two Screen Actors Guild Awards, two Golden Globe Awards and a Satellite Award.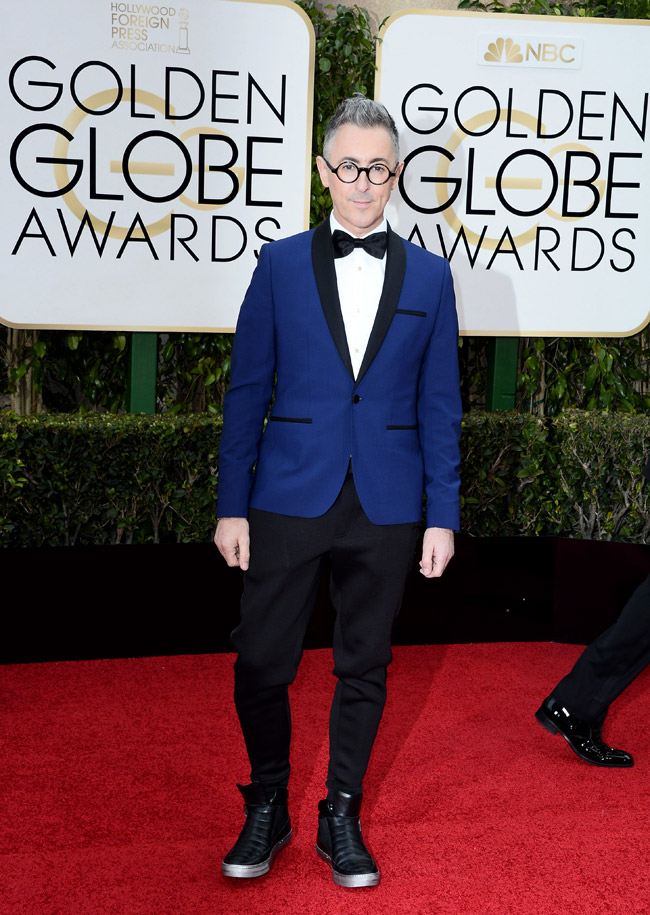 Alan Cumming arrives for the 73rd Annual Golden Globe Awards at the Beverly Hilton Hotel,
Beverly Hills, California, USA, January 2016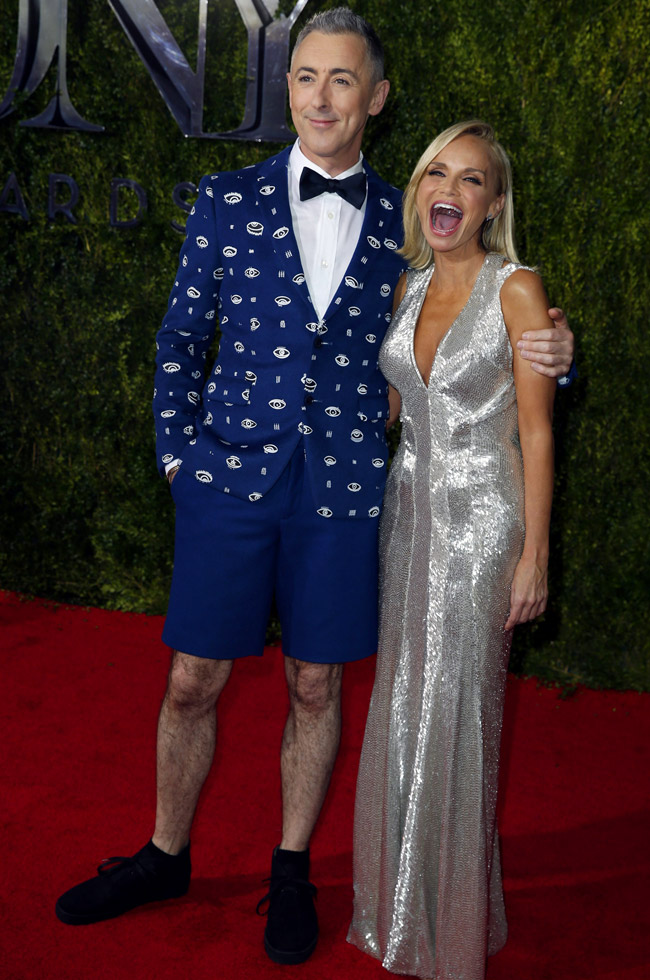 Alan Cumming and US actress Kristin Chenoweth arrive at the 2015 Tony Awards at Radio City Music Hall,
New York, NY, USA, June 2015
Alan has also written a novel, Tommy's Tale, and an autobiography, Not My Father's Son: A Memoir, had a cable talk show called Eavesdropping with Alan Cumming, and produced a line of perfumed products labelled "Cumming".
Retaining his British citizenship, Cumming became a naturalized U.S. citizen in 2008.
The actor is openly bisexual. He lives in Manhattan with his husband, graphic artist Grant Shaffer and their dog, Jerry. The couple legally married in New York on January 7, 2012.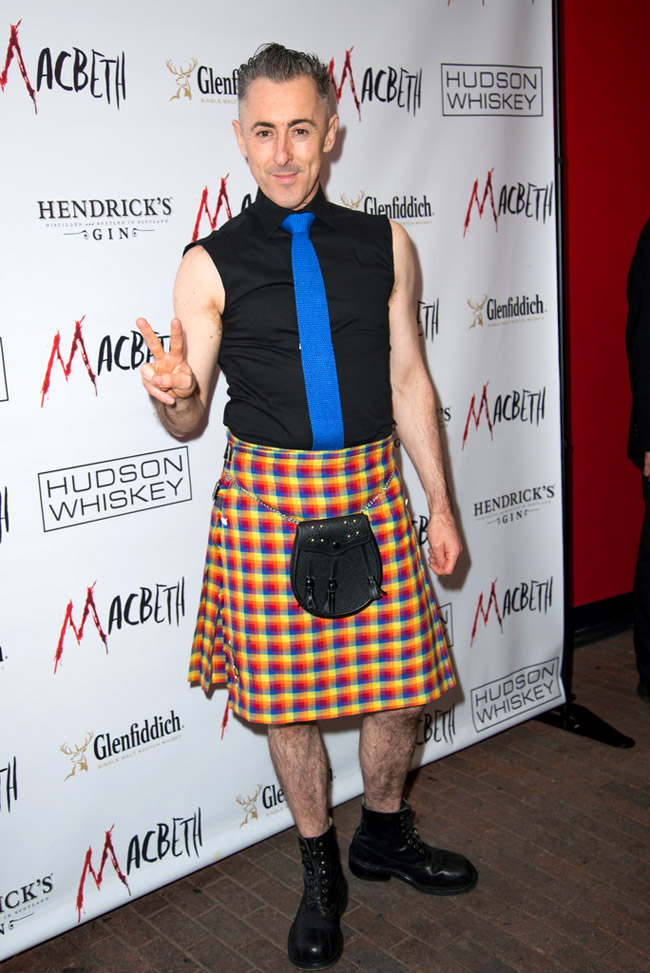 Alan Cumming during the 'Macbeth' Opening Night After Party, April 2013
Alan Cumming is definitely one of the most colorful and fresh personalities on the Red carpet events - he is always elegant, different, eye-catching, bright and experimenting. His suits are perfectly fitted, in different cuts and styles, and combined with matching accessories.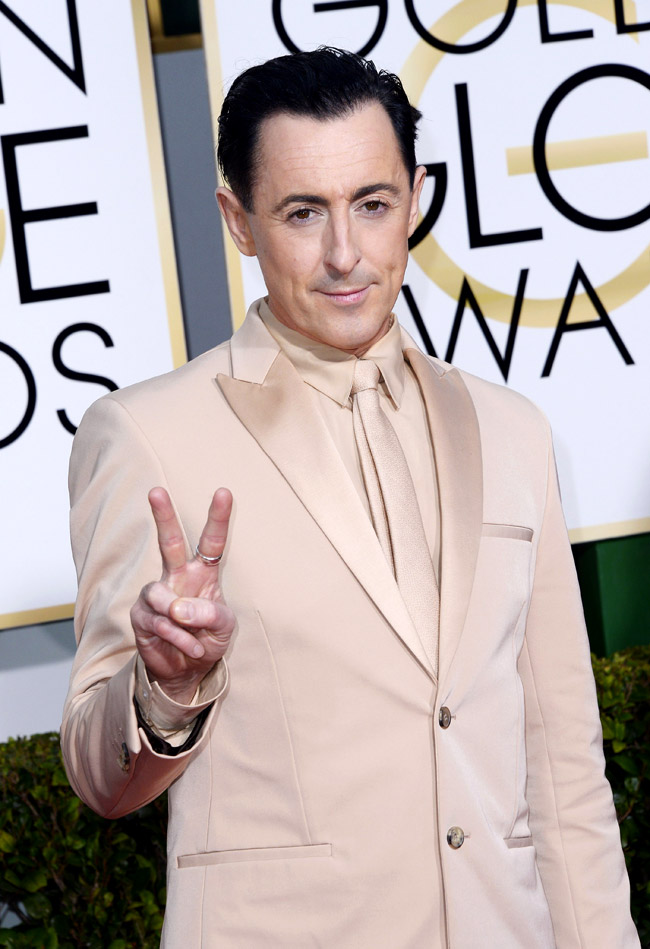 Alan Cumming arrives for the 72nd Annual Golden Globe Awards at the Beverly Hilton Hotel,
Beverly Hills, California, USA, January 2015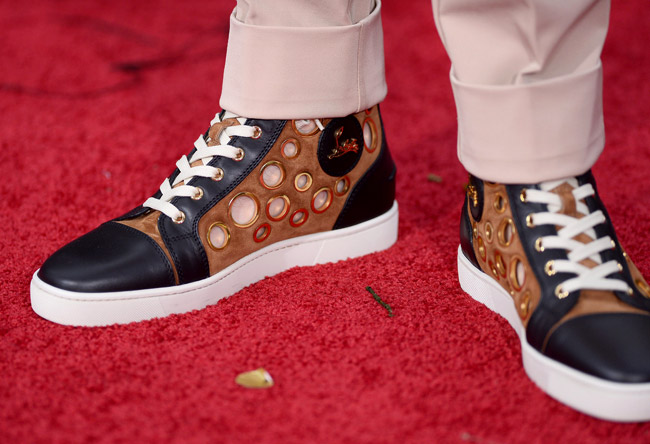 Alan Cumming's shoes for the 72nd Annual Golden Globe Awards Gala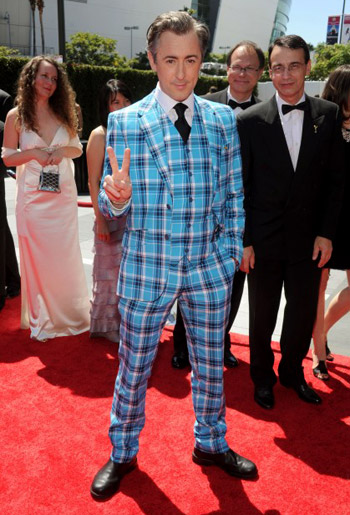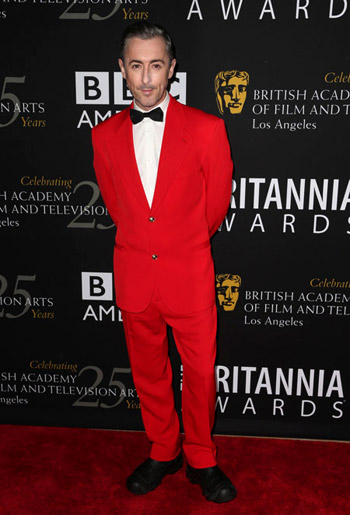 Emmy Awards Red Carpet, August 2010 / BAFTA Los Angeles Britannia Awards, 2012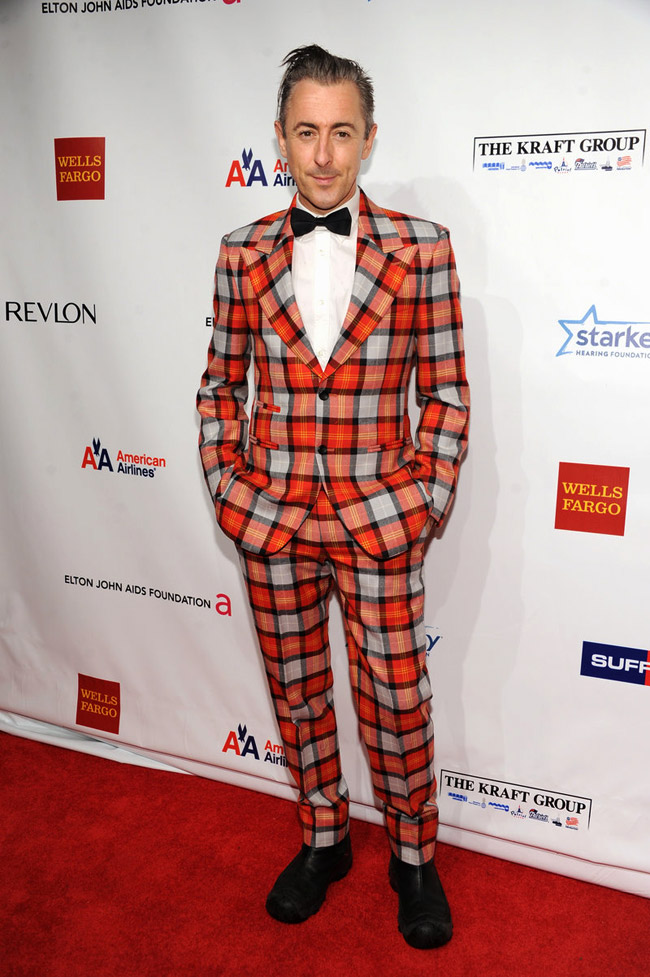 Alan Cumming attends the Elton John AIDS Foundation's 11th Annual An Enduring Vision Benefit,
October 2012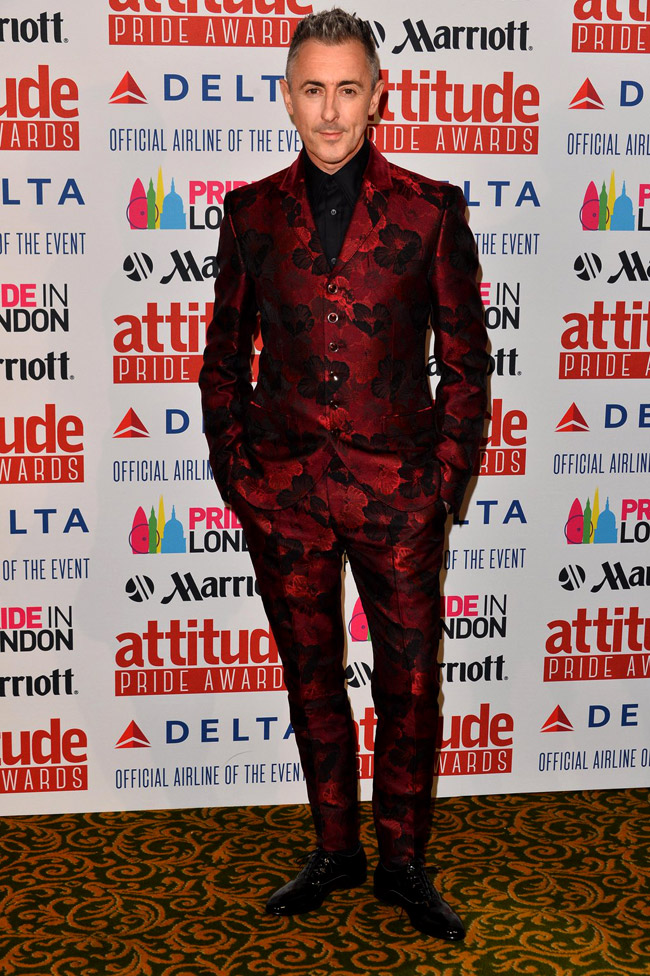 Alan Cumming during the Attitude Pride Awards, June 2015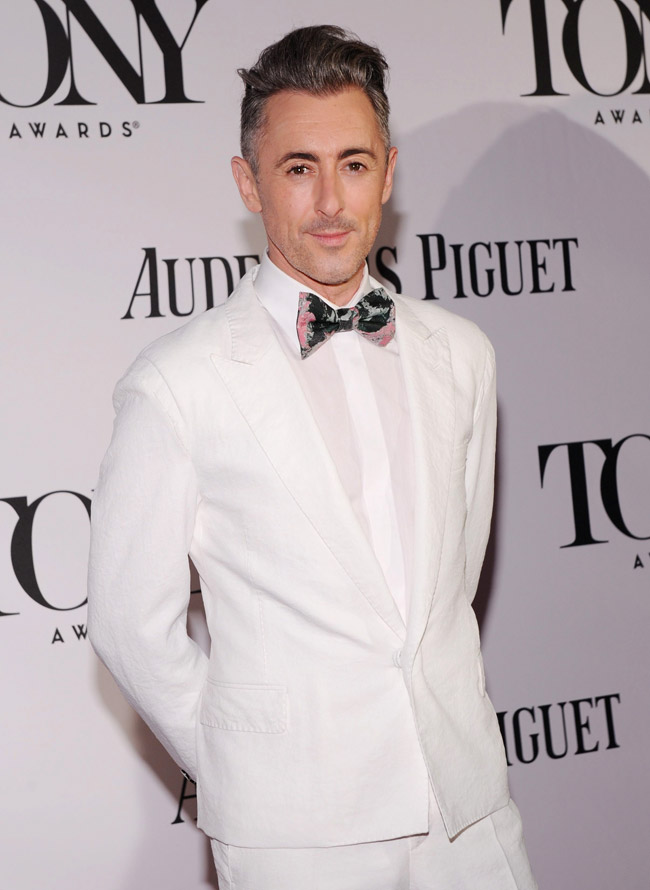 Alan Cumming arrives for the 2013 Tony Awards at Radio City Music Hall,
New York, NY, USA, June 2013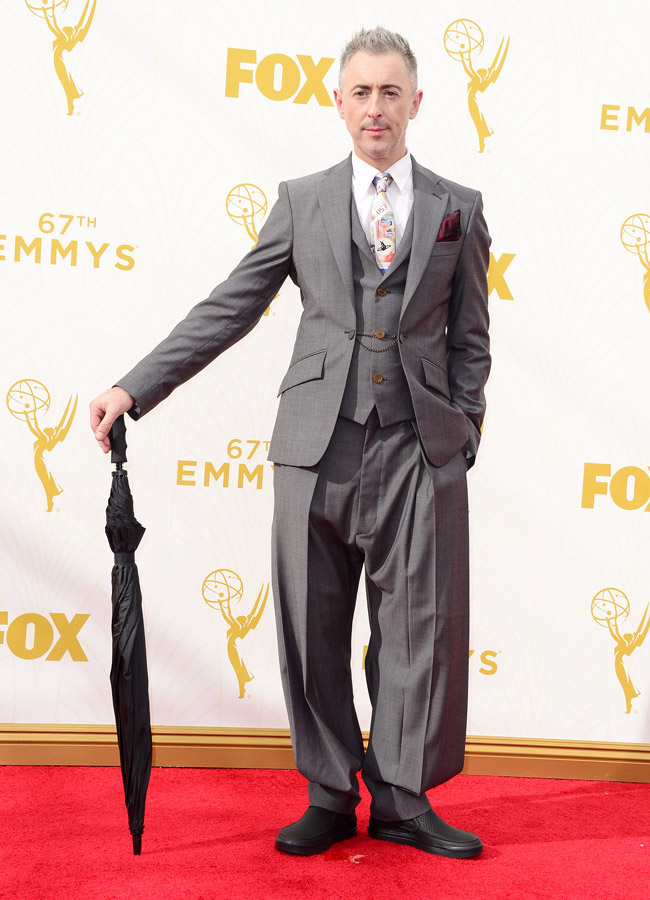 Alan Cumming arriver at the 67th annual Primetime Emmy Awards held at the Microsoft Theater,
Los Angeles, CA, USA, September 2015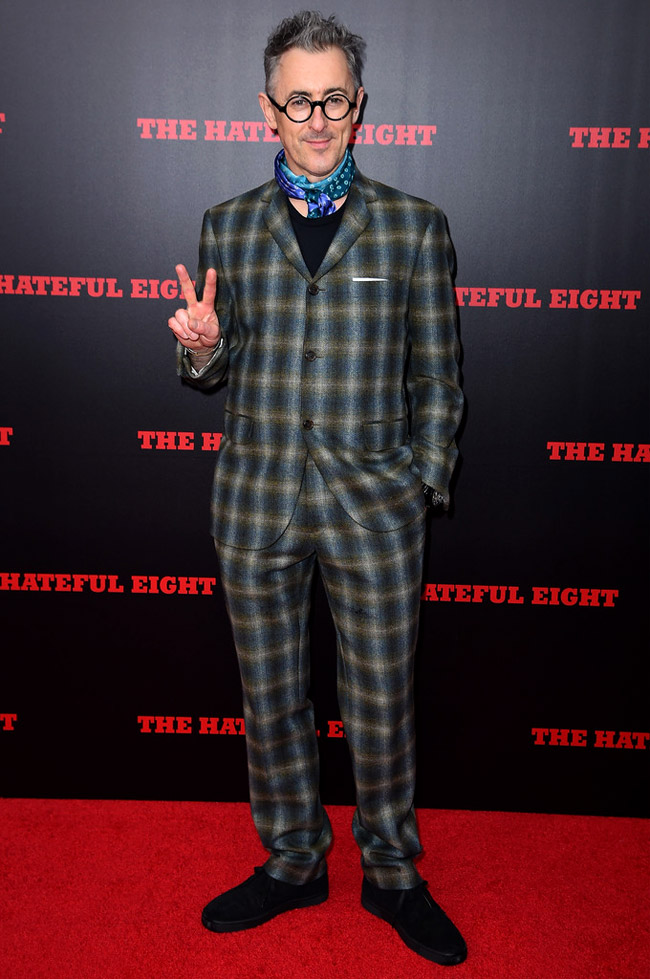 Alan Cumming at the New York premiere of The Hateful Eight, December 2015

If you like his style and presence vote for Alan Cumming in BGFN readers' voting for
Most Stylish Men.

Photos: © EPA


Hits: 6846 | Leave a comment