Fall-Winter 2016/2017 Fashion trends: Key menswear colors
The experts at Trendstop.com are ready with their forecast about the trendiest menswear colors for the cold season of 2016/2017.
'A warming palette comes through for Fall, rounded out with a play on edible colors and soothing, creamy skin tones. Ideal for textured surfaces and winter outerwear, the three Essential Colors add a dimension of comfort and richness to men's market products, from apparel to footwear and accessories'.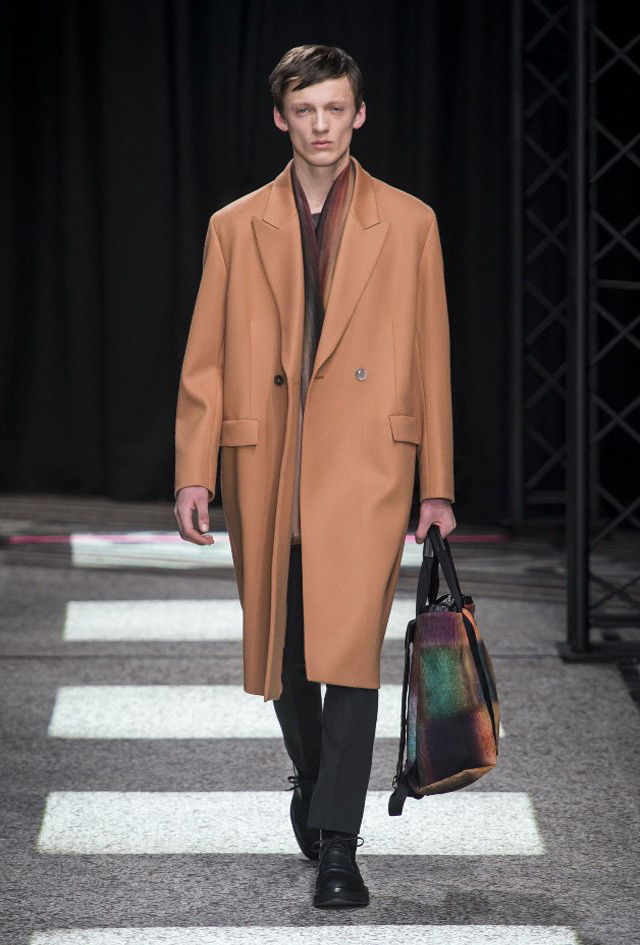 Apricot Tan
A winter Neutral is infused with a touch of summer warmth, as classic beige is upgraded to Fashion Color status
* A shade with a subtly heated peachy cast

* Ideal for soft woolen outerwear styles

* Woven surfaces express a rustic quality


Chocolate Liquor
In the Neutrals & Core palettes, Chocolate Liquor adds a splash of sophistication with a dark tone that brings out the deepest depths of brown.
* Works well across luxe leather textures

* Rich glossy surfaces inform footwear and supple bags

* Casual sportswear shapes also look newly refined


Oyster
Pale gold is treated with a subtle pink cast for a refined shimmer, creating one of Fall-Winter's key Metallic tones.
* Introduces a luxe statement to evening or occasionwear

* Highlights include ornate patterning and subtler soft accessories

* Dusty grey contrasts add a distinguished touch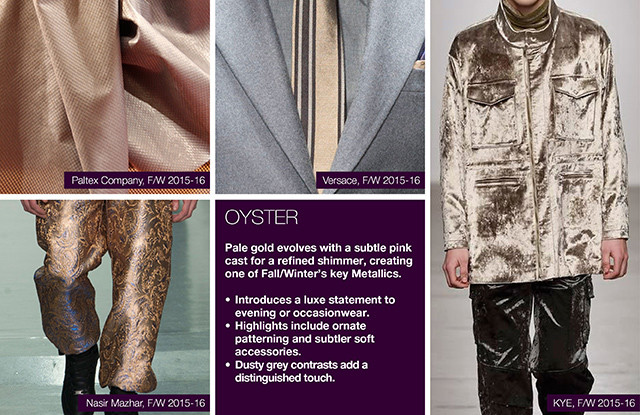 Photos and Information: Trendstop.com


Hits: 9338 | Leave a comment