Ageless Elegance for Fall-Winter 2016/2017 by Brooksfield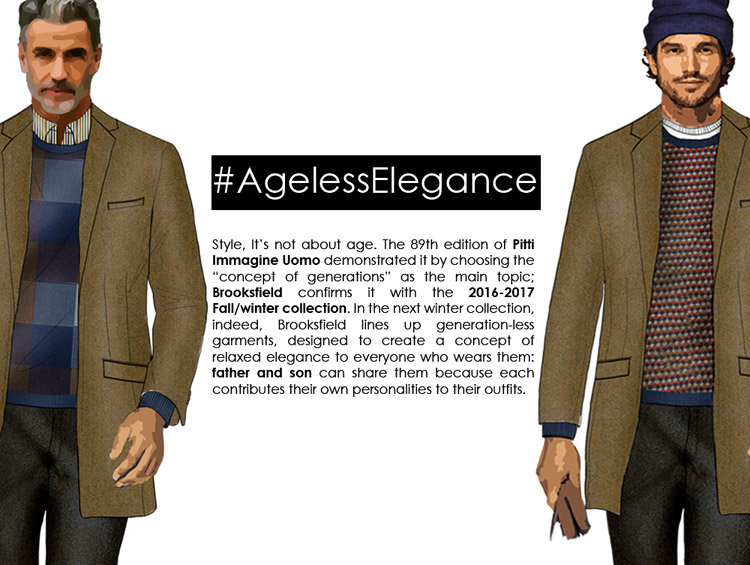 What to choose from your closet on a rainy day? A blue and grey check jacket: together with a light blue shirt and micro pattern tie will be the perfect look for a casual Friday at the office, no matter what your age is. This outfit paired with a monochrome V Neck will be perfect even on a weekend: not too serious but not casual at all. Your dandy soul chooses minimalist designs and patterns that don't go unnoticed.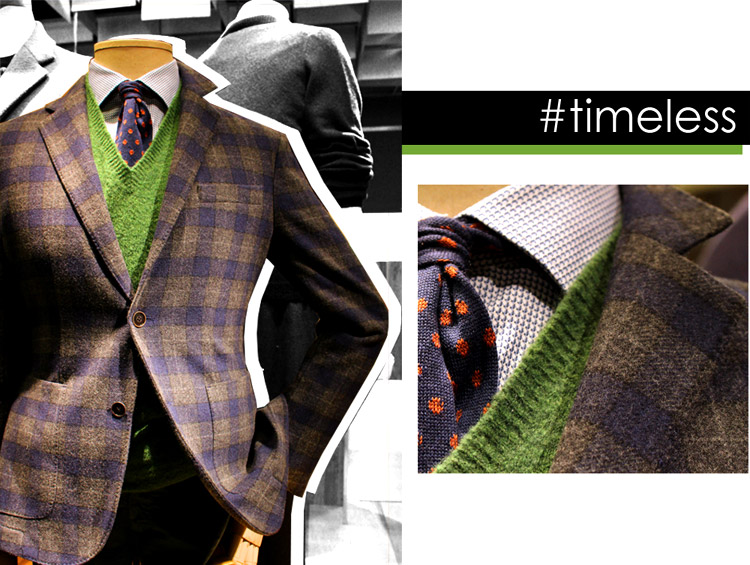 Are you searching for an iconic garment to complete your outfit for the whole season? Your choice would have to be the single breasted coat with its essential cut and precious fabric it defines a timeless style. The colour sienna - the essence of classic elegance - becomes boho chic if paired with a Paisley scarf; the grey version emphasizes the British - funny look if matched with jeans and colourful socks. In any case it's a garment that you will wear season after season.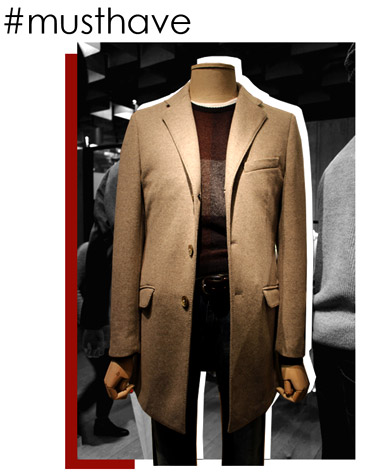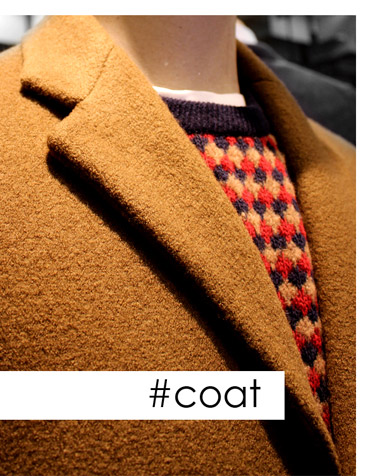 Are you too lazy to wear a jacket, dandy enough to avoid wearing a sweatshirt or looking for something cozy to slip into? Without hesitation you'll willingly into the sweater-jacket, the smart option for an outfit to wear at the university of design. The rib knit defines the shape, the minimal lapels are versatile and in line with the hipster style too. You will wear the grey version with a pullover in matching tones for a more serious look or you can light up the blue version with a geometric patterned sweater. In any case be prepared to guard it from her…. At any age, women love to steal extraordinary sweaters to wear as a mini - dress.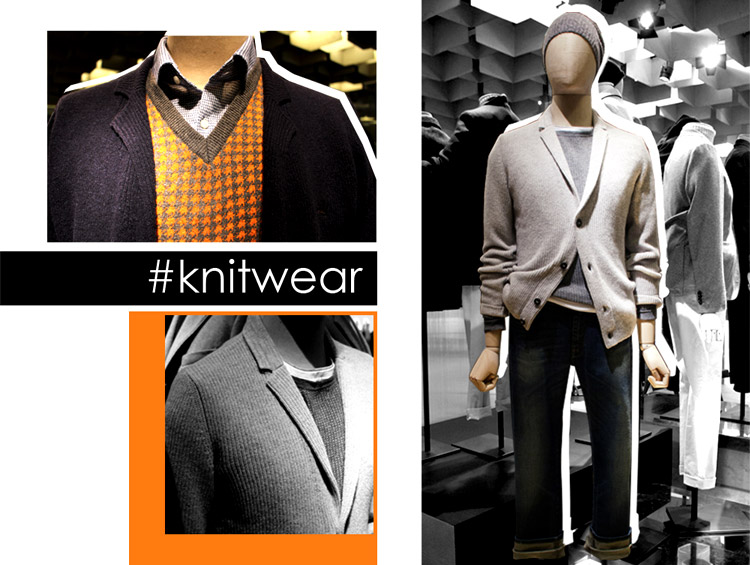 Photos and Information: www.brooksfield.com


Hits: 3501 | Leave a comment