Milan Men's Fashion Week: Vivienne Westwood Fall-Winter 2016/2017 collection
British designer Vivienne Westwood's latest collection brings (as always) a strong environment-oriented appeal:
'Our MAN Fall-Winter 2016/2017 collection is titled 'Be Specific' drawing inspiration from Vivienne's goal to save the climate, save the world and her fight against the criminal politicians.
This campaign symbolizes Vivienne's recent campaign about Bankers, Giants (business), and Criminals (Politicians). With a Medieval influence this collection draws on the three characters the Criminal, the Peasant, the Joker, and the roles they play in society.
The Criminals is a representation of the politicians who wields power over the peasants, using the Joker as a pawn in his plans. He is elegant and cunning in his tailored suits and bold silhouettes.
The Peasants appear in loose draping and shapes, natural rustic colours that embody the innocent and rugged elegance of the medieval public. They characterise the naïve and unsuspecting public in today's society.
For the Jokers they are the pawn in the criminal's game embodying the medieval court Jester in slim, cropped and playful silhouettes. You will find children's drawings and colourful prints throughout this character representing the irony and innocence of this character', says brand's statement.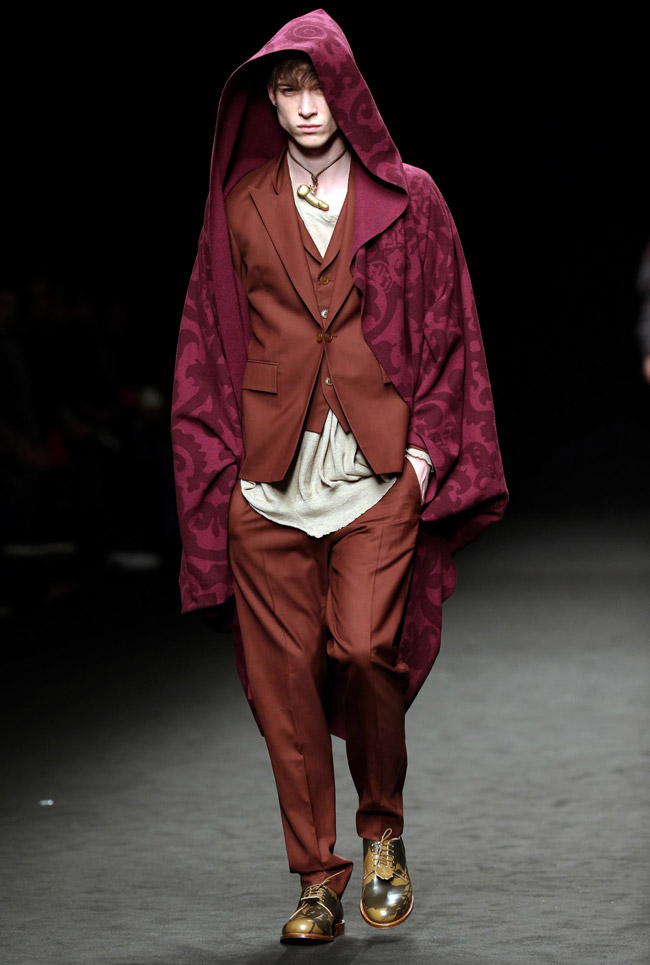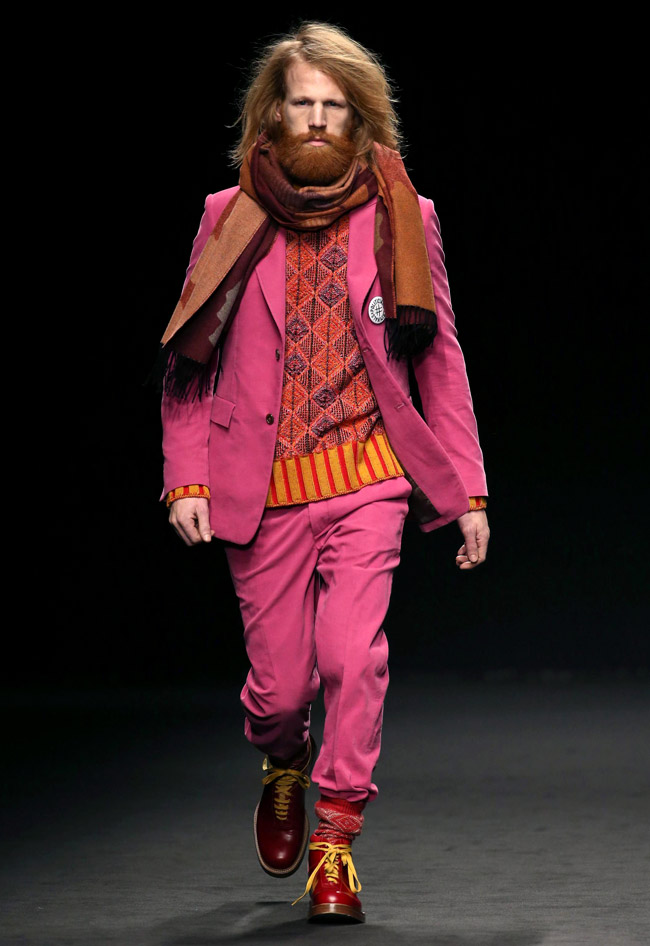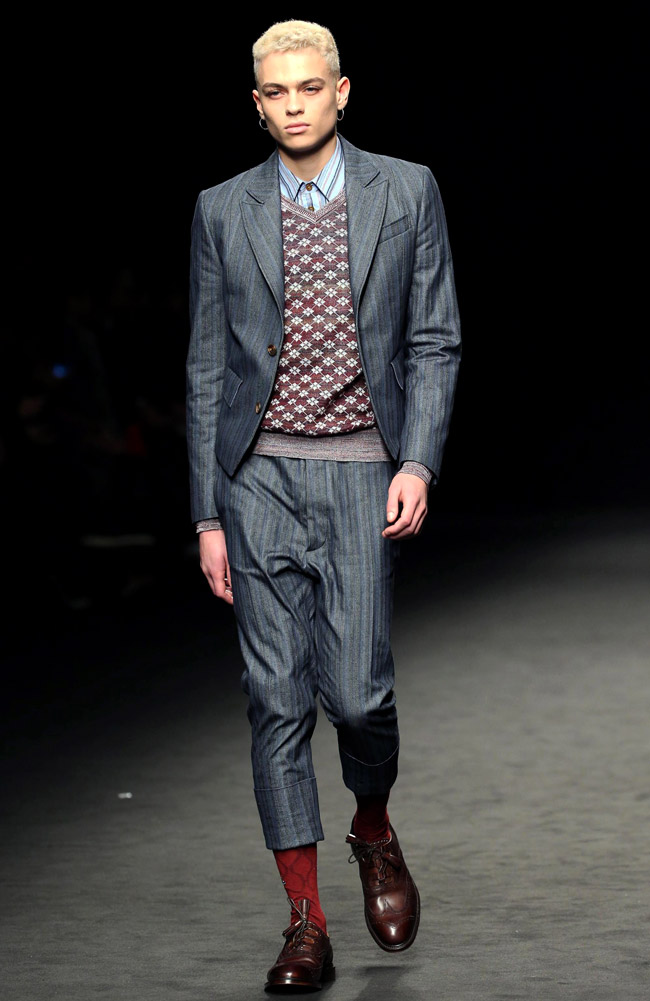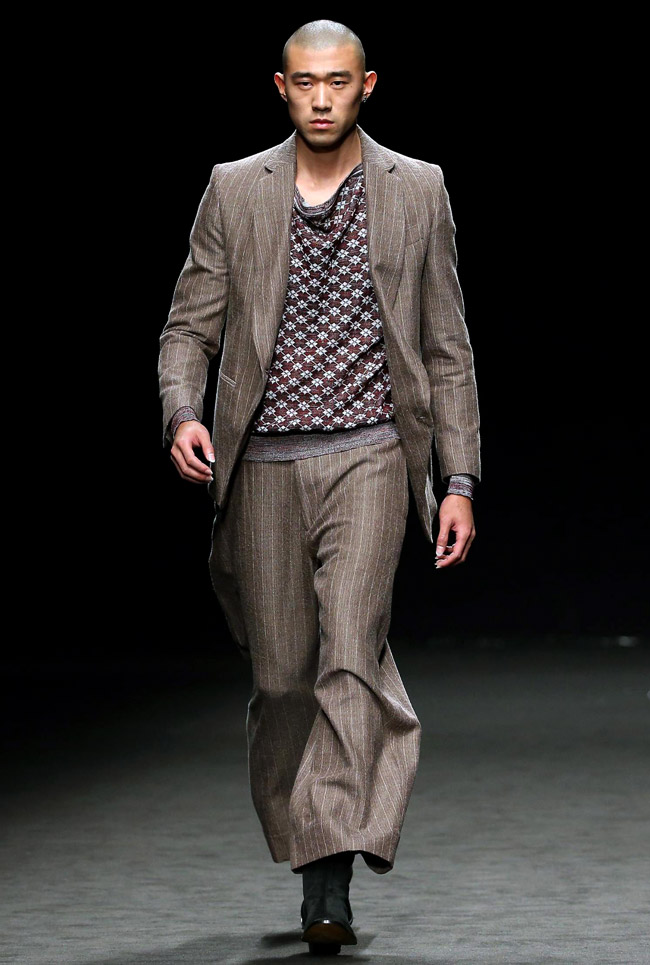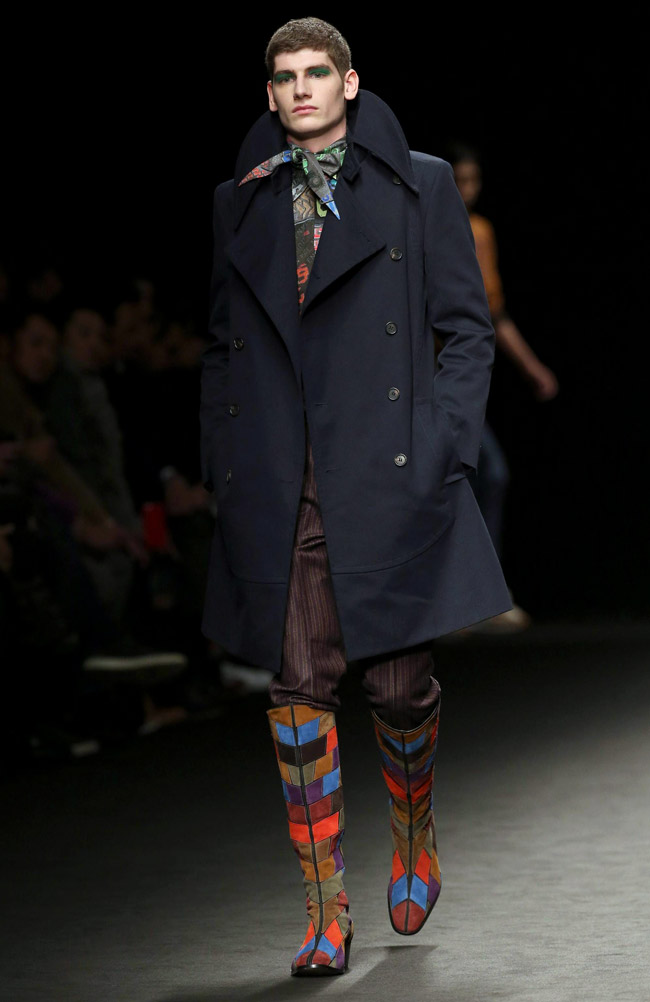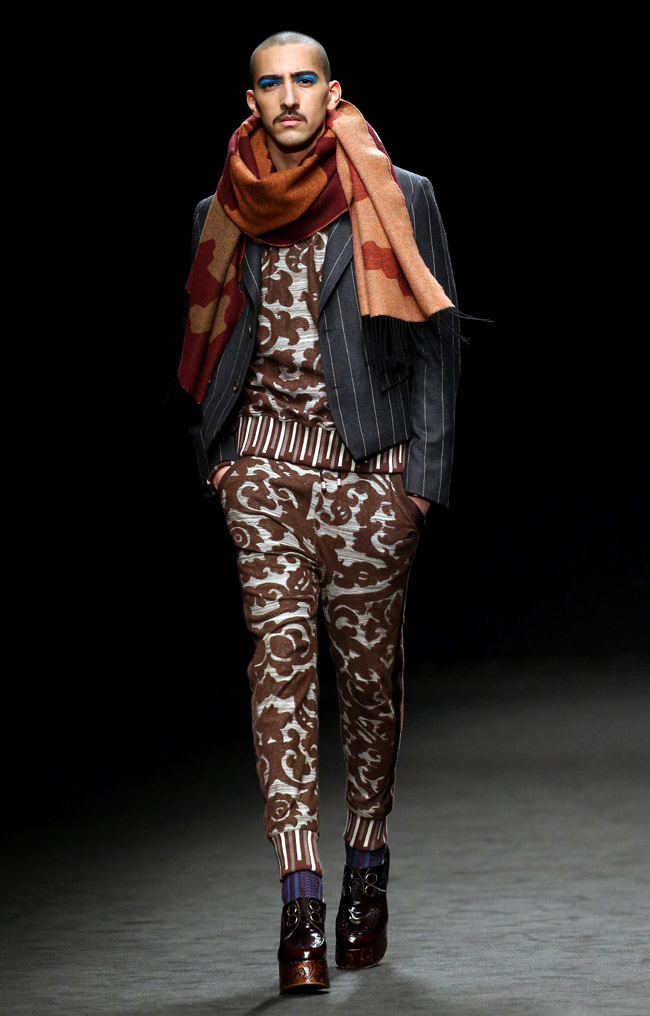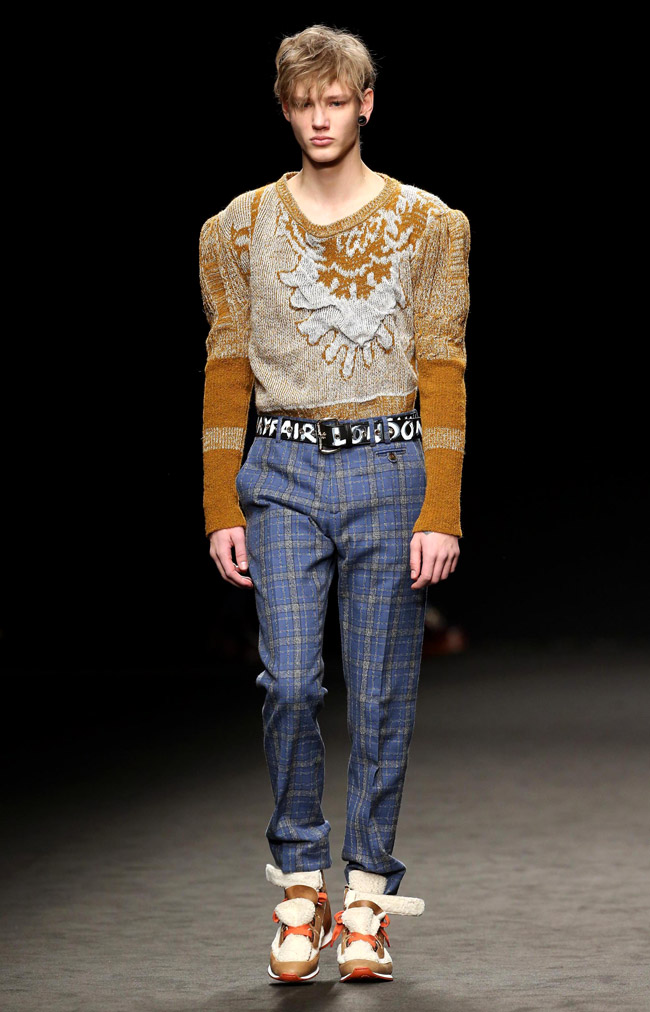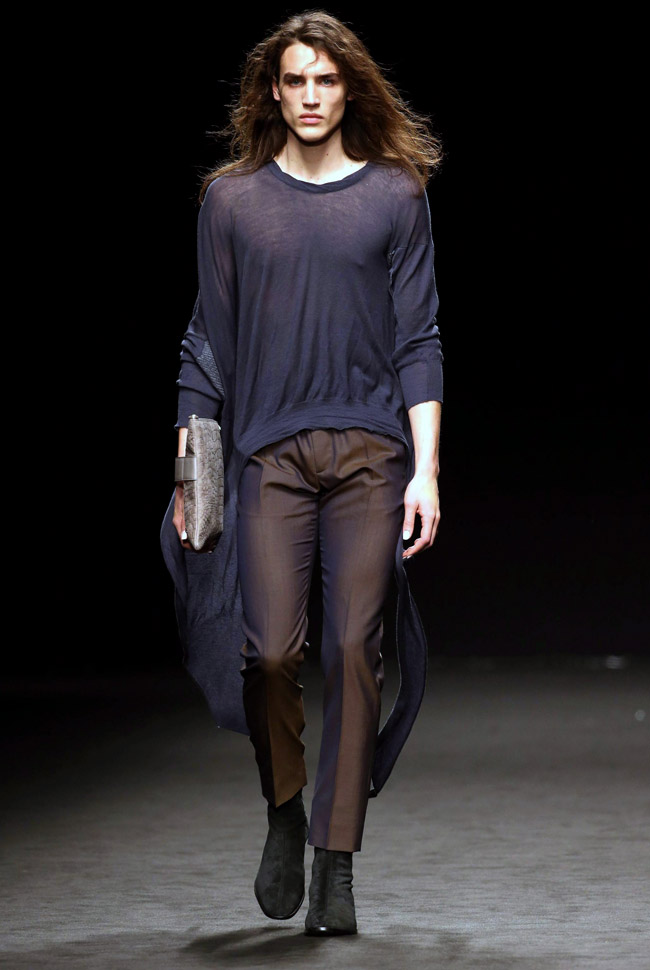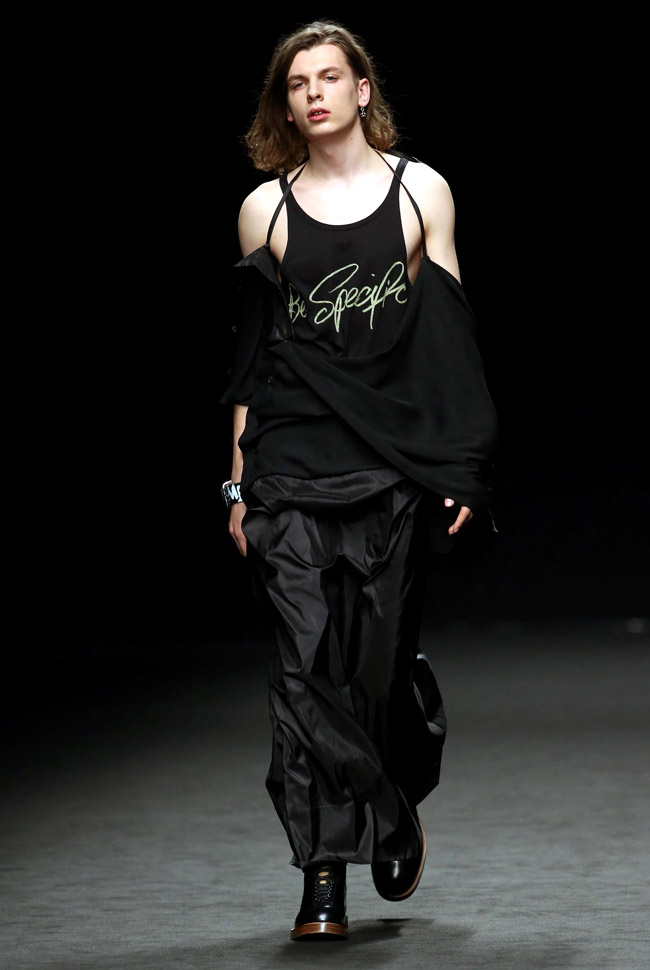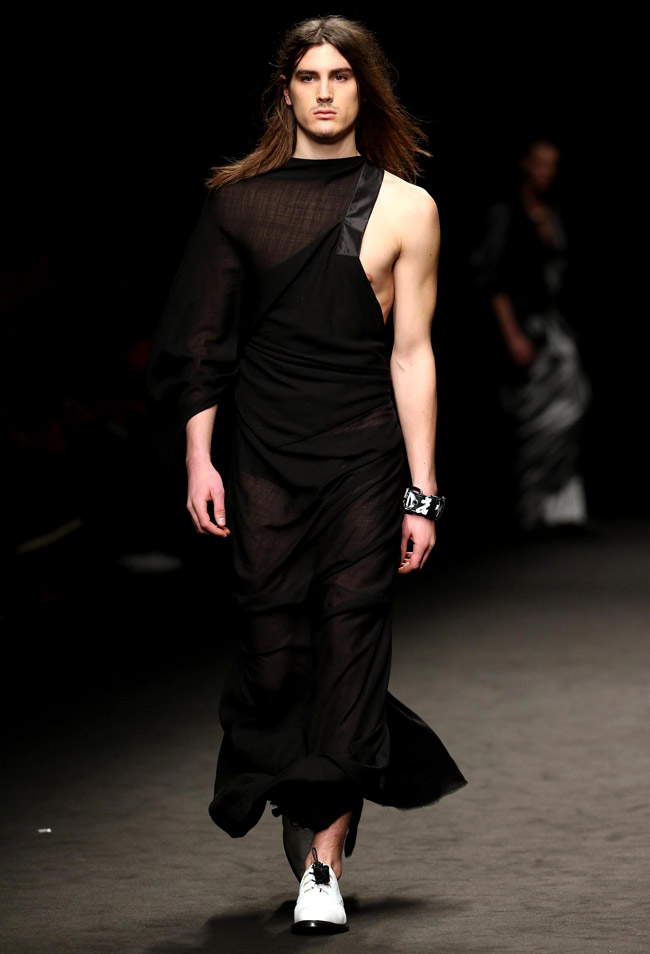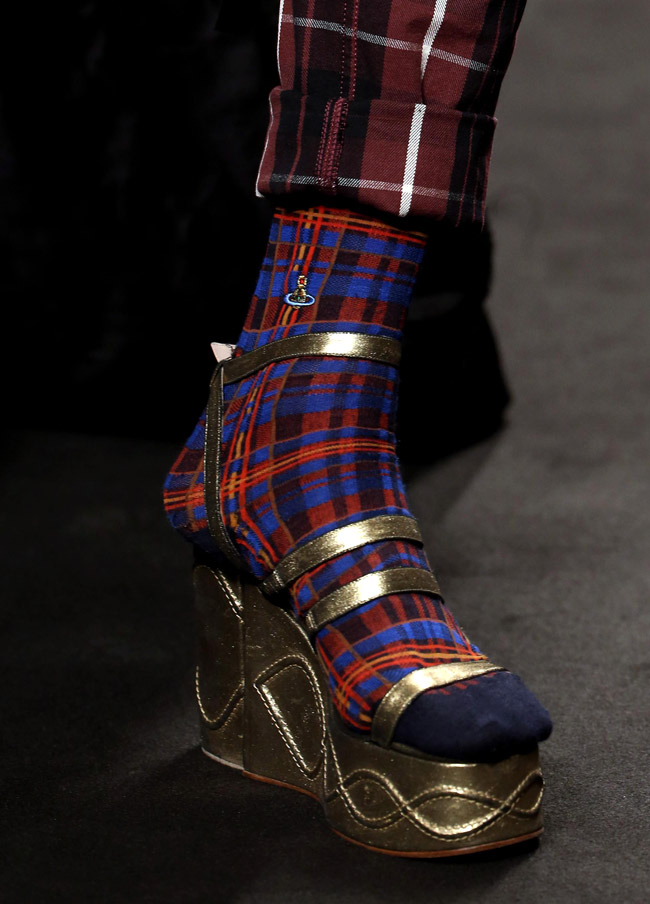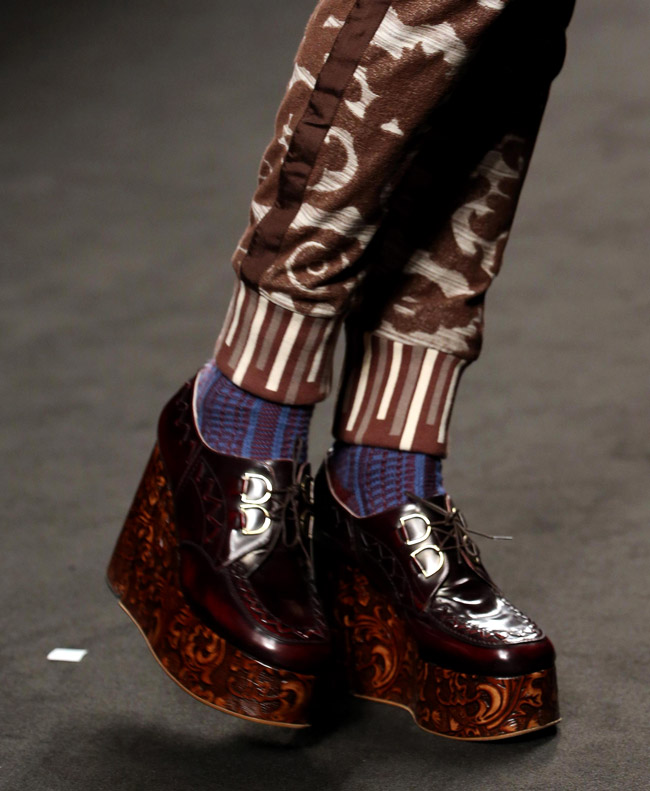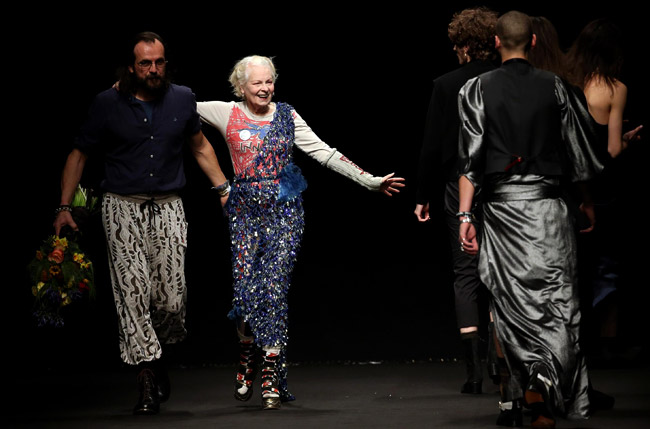 British designer Vivienne Westwood appears on the catwalk with husband Andreas Kronthaler
at the end of the presentation for her Fall-Winter 2016/2017 Menswear Collection




Photos:
A model presents a creation from the Fall-Winter 2016/2017 Menswear Collection by British designer Vivienne Westwood during the Milan Men's Fashion Week / Milano Moda Uomo
© Matteo Bazzi/EPA


Hits: 8269 | Leave a comment