70's-leaning feel good anthem 'Uptown Funk!' and the key to its success
Yeah, yeah, we know that Mark Ronson and Bruno Mars came up with this pretty fresh song more than a year ago and we are sure that you've enjoyed it hundreds of times, but... we think that you should watch the video again:

What did you notice? It made you feel better, it made you dance, it made you smile? Most probably.
But I guess that you also noticed the clothing. These colorful suits and the whole eye-catching retro styling and atmosphere are definitely a key factor for the video's huge success - over 1.2 billion views, $100 000 earnings per week and the Brit Award for British Single of the Year for 2015.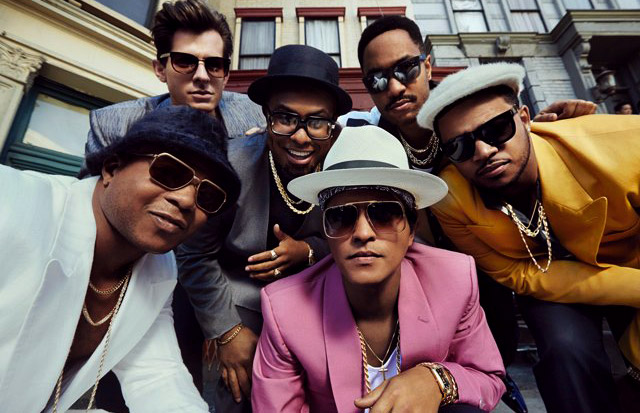 It really seems that people feel nostalgia for the 50s, 60s and 70s.
A recent research showed that women are more attracted by the 1950s gentleman's style and manners rather than their contemporary equivalent.
And we think that it is not surprising that a man in a well-fitting no-black suit is preferred by ladies - he really radiates the message of self-confidence, personal style and the feeling good mood, which are definitely attractive.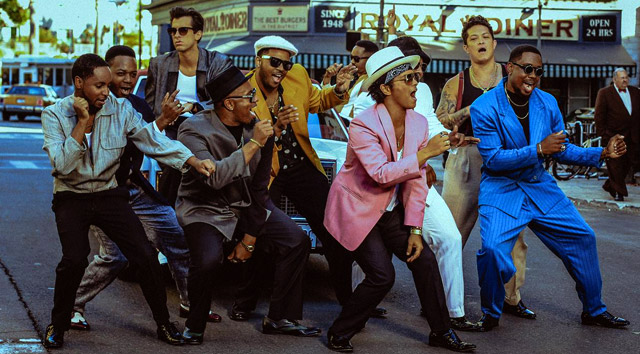 Photos:
Scenes from the 'Uptown Funk!' video


Hits: 4539 | Leave a comment