Celebrities' Style: Nick Jonas
Nicholas Jerry Jonas (born 1992) is an American singer, songwriter and actor. He was one of the Jonas Brothers - a pop rock band he formed with his brothers Kevin and Joe. The three of them had their TV series on Disney Channel, named after the band. Nowadays Nick develops his solo career and we can enjoy both his singing and his acting.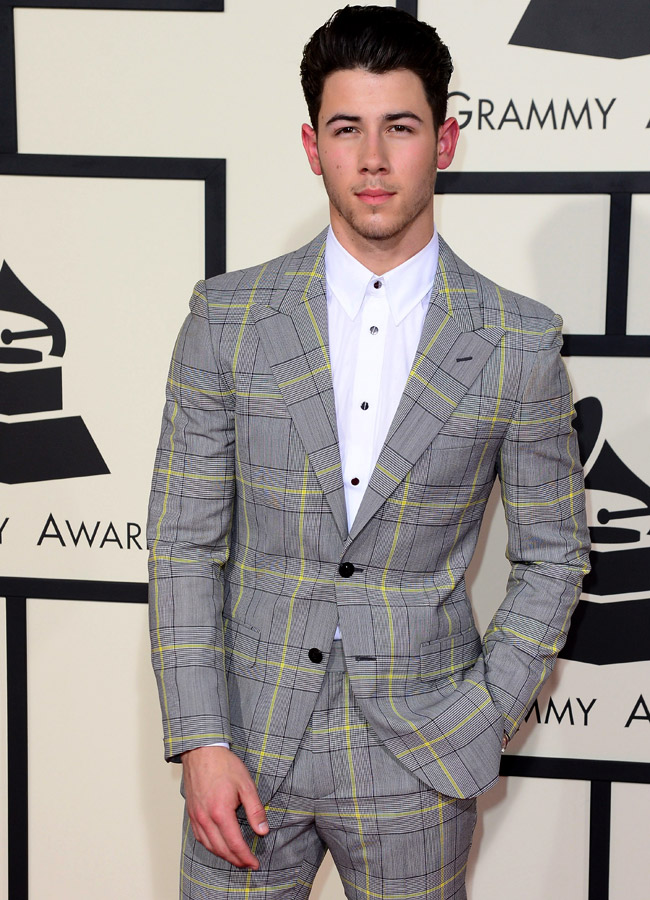 Nick Jonas arrives for the 57th annual Grammy Awards

Nick Jonas is one of the celebrities with a bold personal style. He always wears well-fitting suits, showing that a young man could look elegant, classy and still pretty fresh in a high quality formal clothing.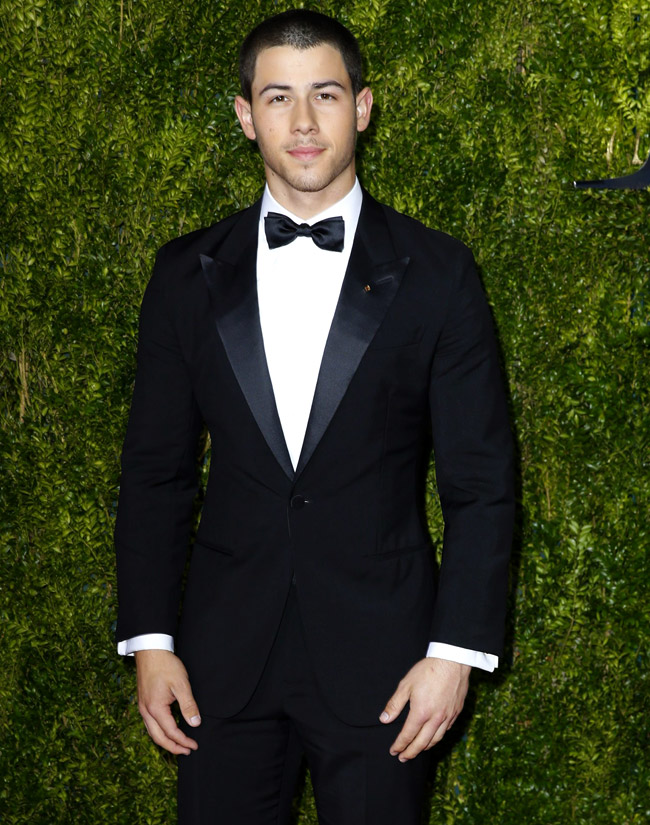 Nick Jonas arrives on the red carpet at the 2015 Tony Awards

For his Red carpet appearances and on stage performances, Nick usually chooses between a combination of a suit and a shirt, a suit, a shirt and a bow-tie or a suit and a turtleneck in variety of colors and patterns. He is NOT one of those celebs who always prefer black.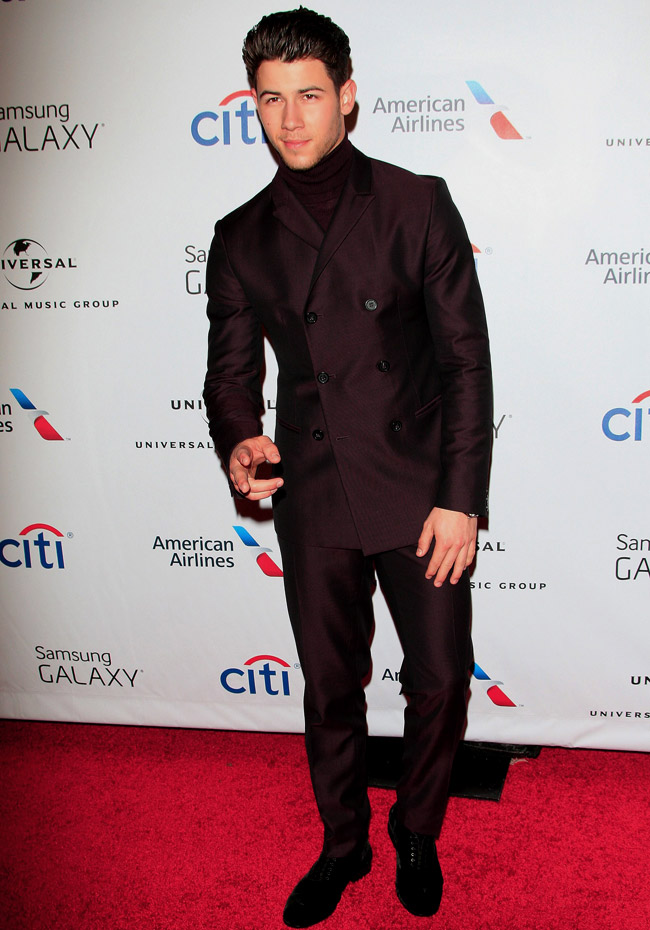 Nick Jonas poses at the Universal Music Group Grammy 2015 After Party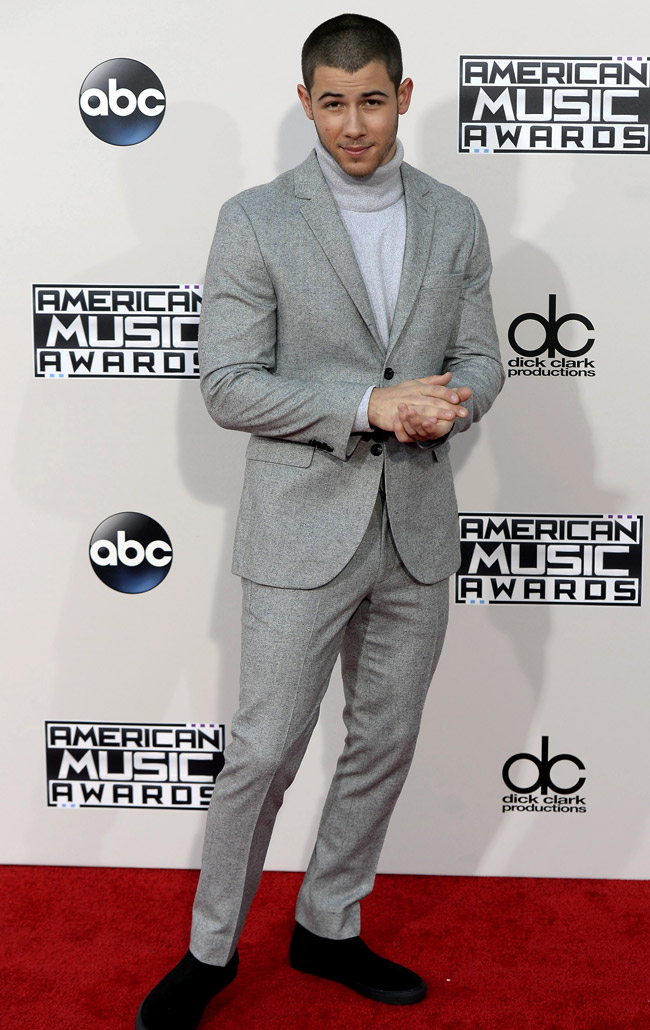 Nick Jonas arrives for the 2015 American Music Awards

If you like Nick's style you can support him in BGFN readers' voting for the Most Stylish Man 2015. If he is your favorite share his page NICK JONAS with your friends and followers.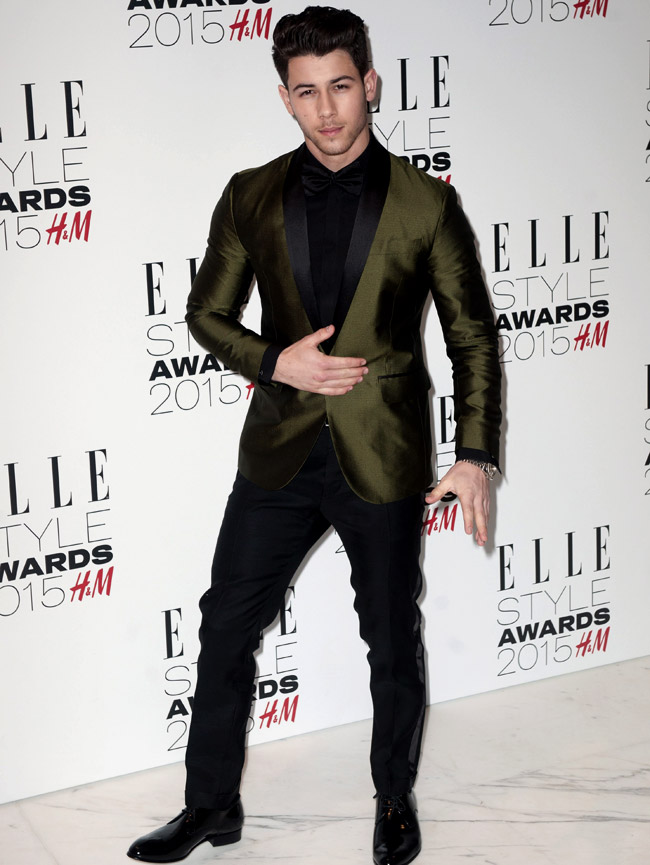 Nick Jonas arrives at the Elle Style Awards 2015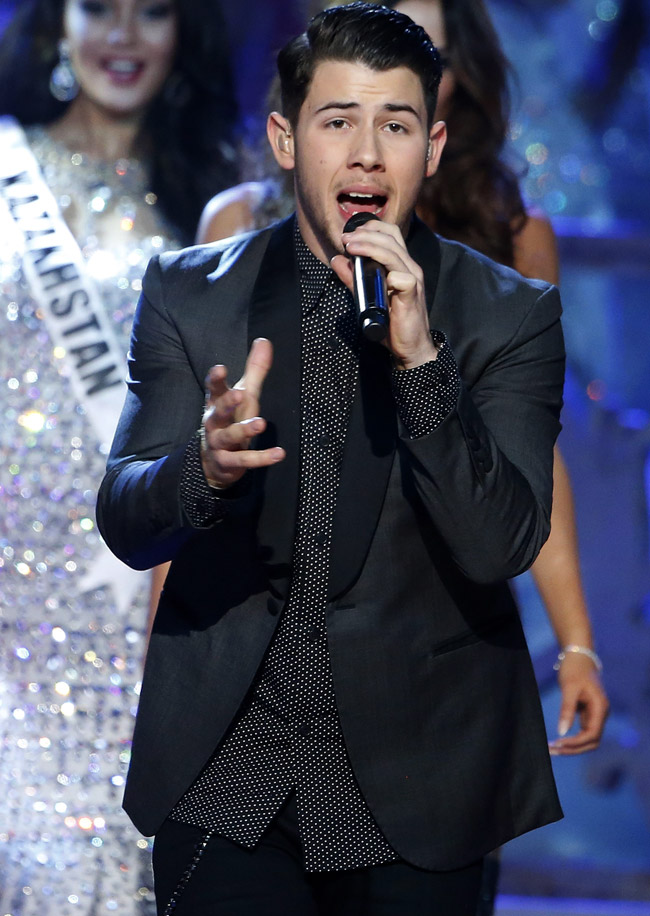 Nick Jonas performs onstage during the 2014 Miss Universe Final

In this way all of you will have the chance to win a made-to-measure men's suit jacket!
Read the full terms here: BGFN Readers' Most Stylish Men 2015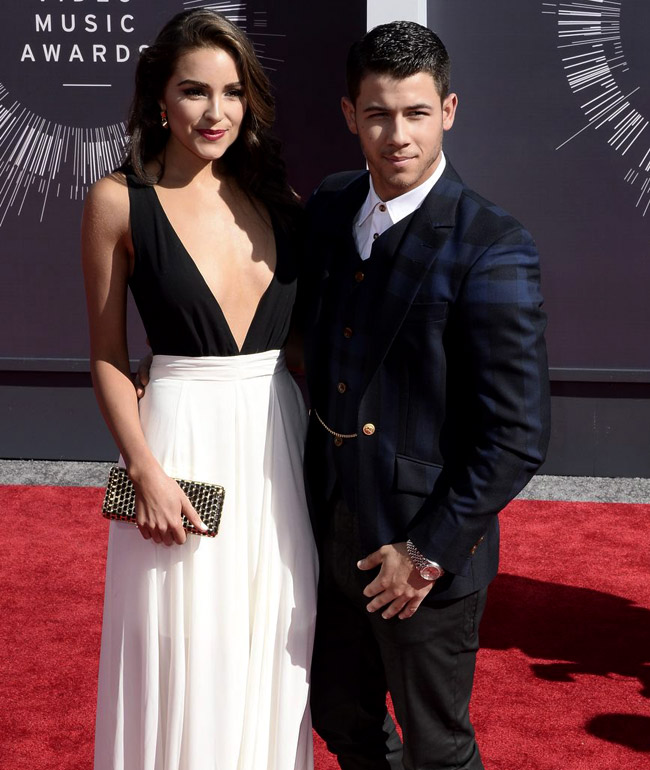 Nick Jonas and US model Olivia Culpo arrive for the 31st MTV Video Music Awards 2014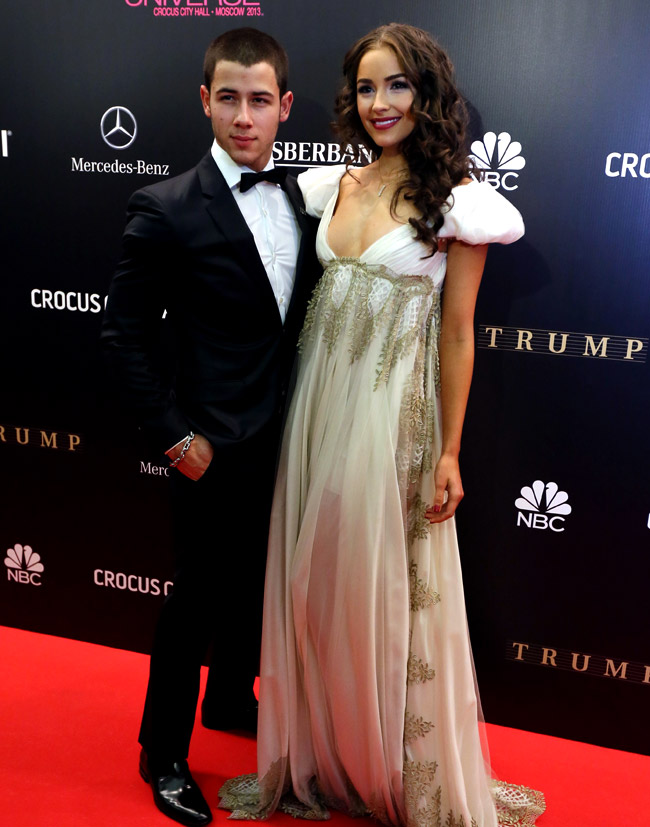 Nick Jonas and Miss Universe 2012 Olivia Culpo arrive for the 2013 Miss Universe Grand Finale


Photo credits: © EPA


Hits: 10566 | Leave a comment