Men's Fashion Cluster
The Men's Fashion Cluster (MFC) is a union of fashion designers and fashion business professionals from more than 50 countries (mainly from Europe and the USA). It completes projects in the field of men's fashion, supports the fashion designers and the fashion industry.
Some of Cluster's main aims are to preserve the work positions in Europe and to generate ideas for the future development of the global fashion industry to more sustainable levels.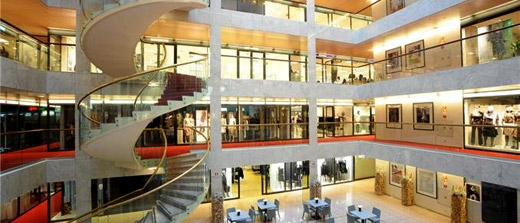 MFC participates in more than 50 international fashion fairs through the year and it has recently opened a showroom in Amsterdam, the Netherlands.

Address of the showroom:
World Fashion Centre Amsterdam
Koningin Wilhelminaplein 13
1062 HH Amsterdam
The Netherlands

If you want to become a MFC's member or partner, please visit: www.mens-fashion-cluster.com


Hits: 4581 | Leave a comment