Vivienne Westwood Spring-Summer 2016 men's collection
British designer Vivienne Westwood presented her Spring-Summer 2016 Menswear Collection last month in Italy during the Milan Men's Fashion Week (Milano Moda Uomo). And once again the collection and the whole show had a strong politician message:
"Politicians are Criminals. Say CRIMINALS. Just keep saying it until it becomes automatic.
It will build awareness of the DANGER we're in. These Criminals cause Climate Change. This means mass extinction of the life forms of our planet -including us. Soon we won't be able to stop it. It will happen fast. Politics has been hijacked by criminals. Politicians! Let's call them Criminals".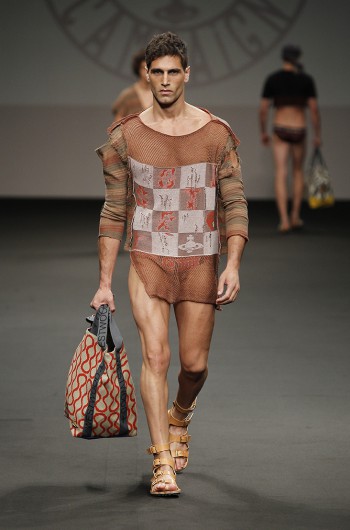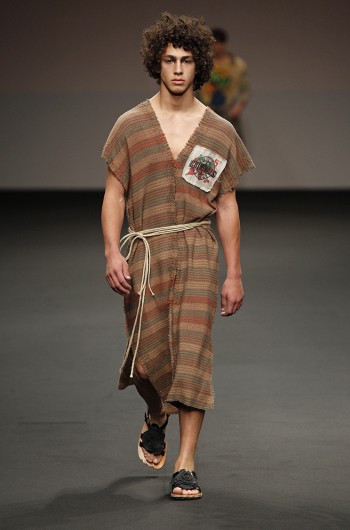 The campaign message is clear and is realised through checkerboard game knits, #PoliticiansRCriminals badges pinned to the models' lapels and roulette wheels emblazoned across T-shirts - including brand's official backstage tee.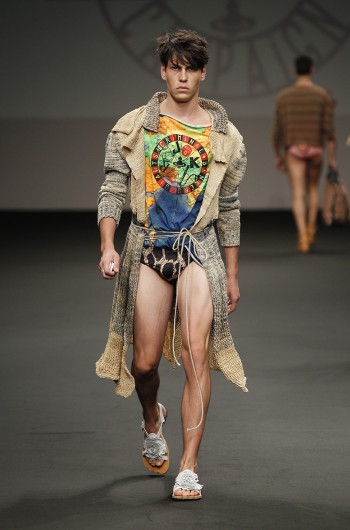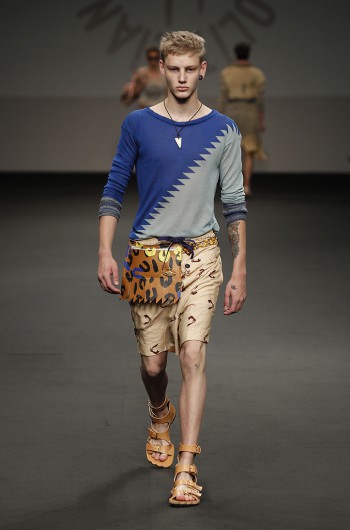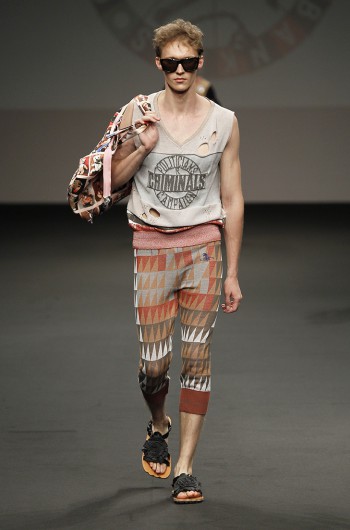 Alongside these powerful pieces, the collection conjures up a vision of English eccentrics enjoying a hot Mediterranean Summer, with sexy swimwear inspired by the 1970s, lightweight fabrics, natural textures and prints influenced by British interiors as well as over-printed tartan, camouflage, florals, leopard spots and tiger stripes.
Crisp Summer tailoring in classic Westwood shapes plays with checks and stripes, while unisex knitwear is cropped, laddered, raw and ready to be pulled on when the heat of the day begins to cool.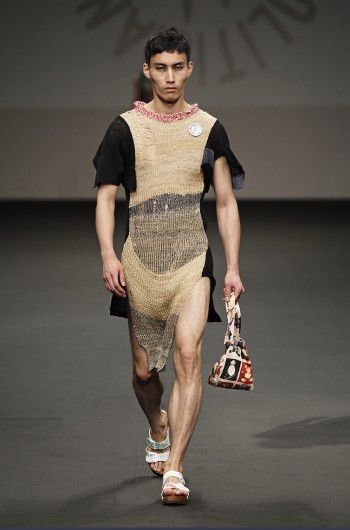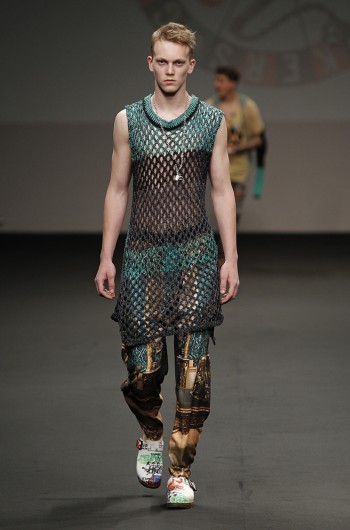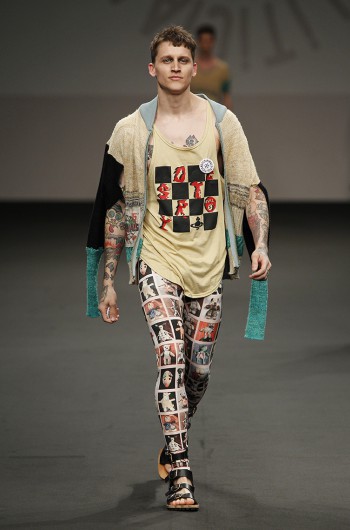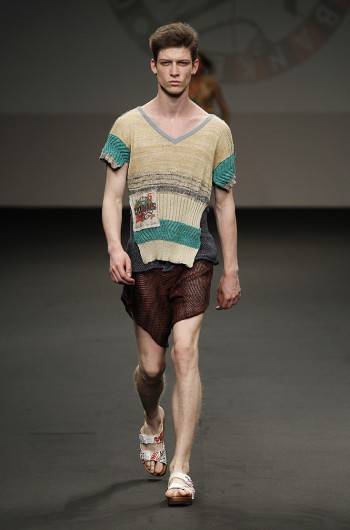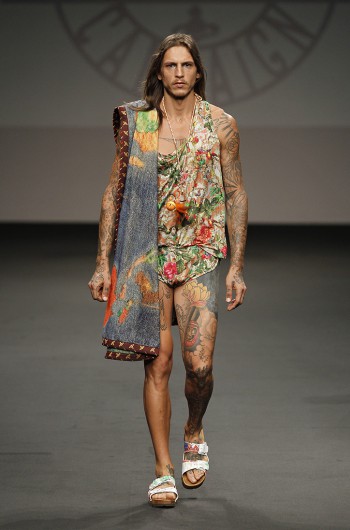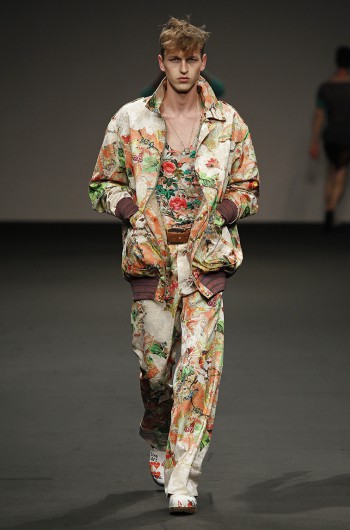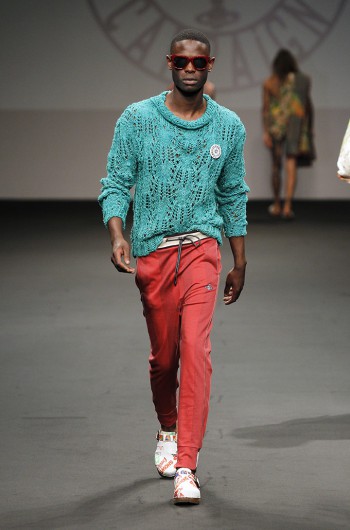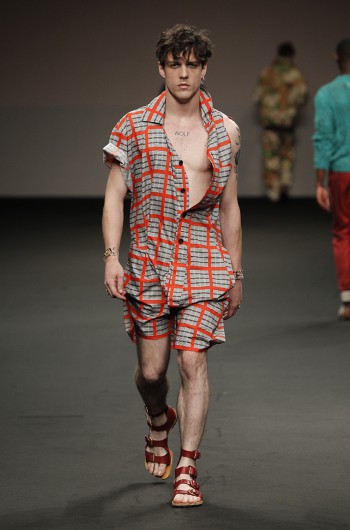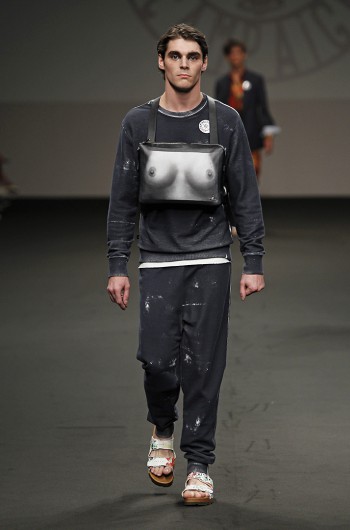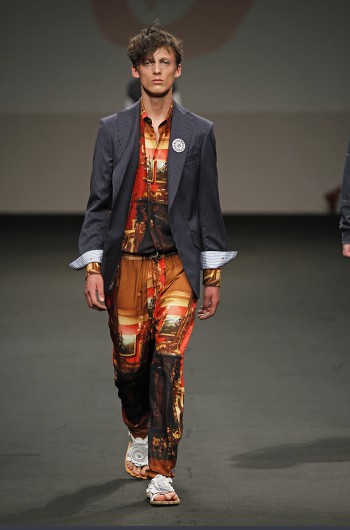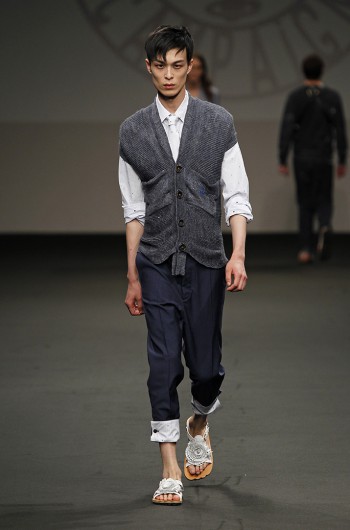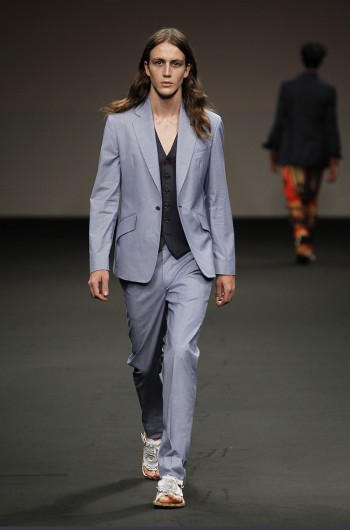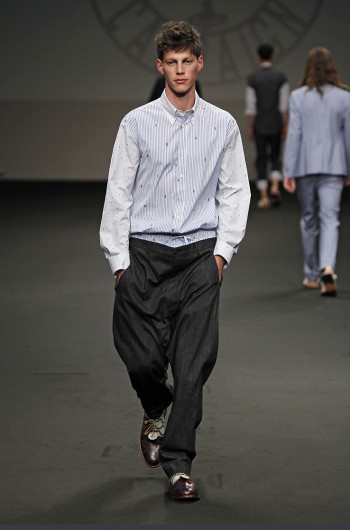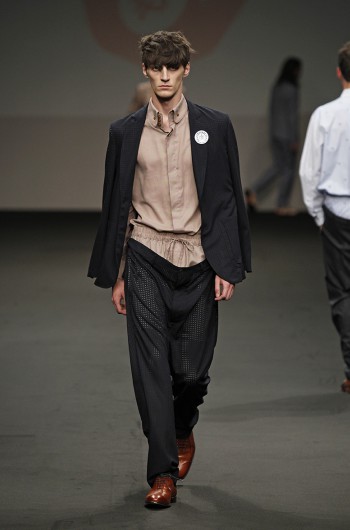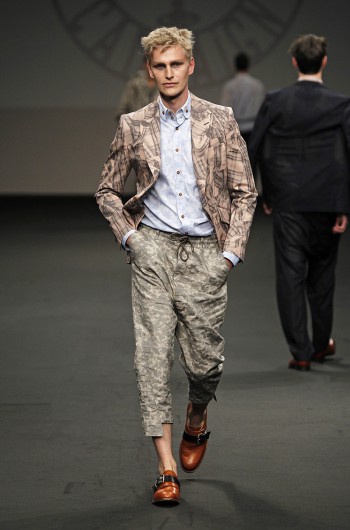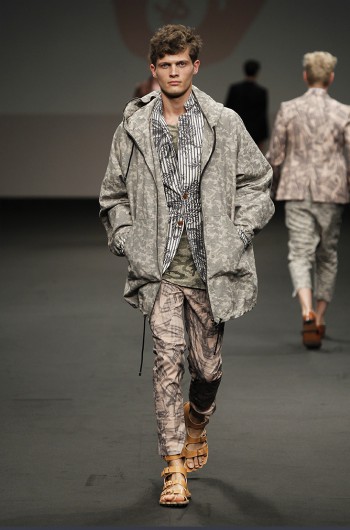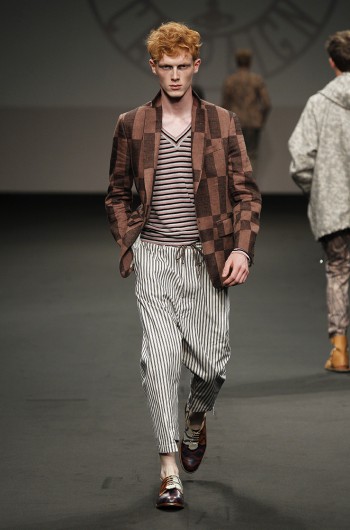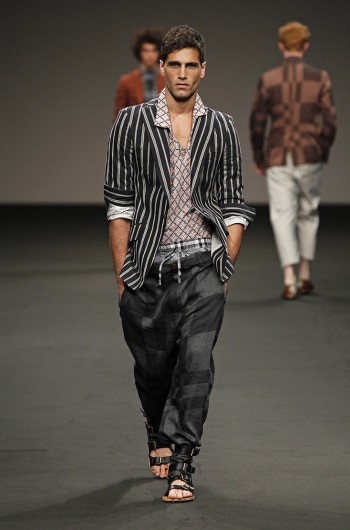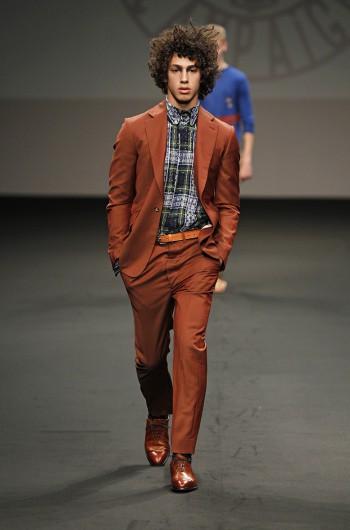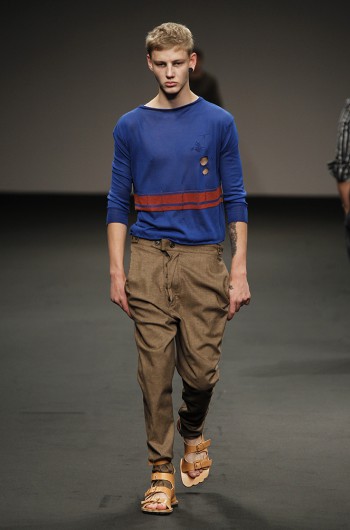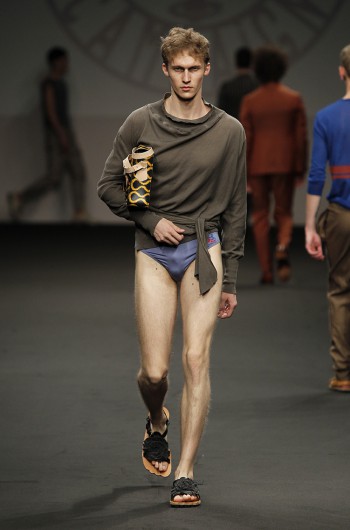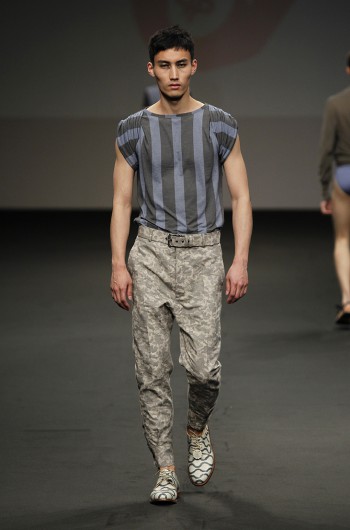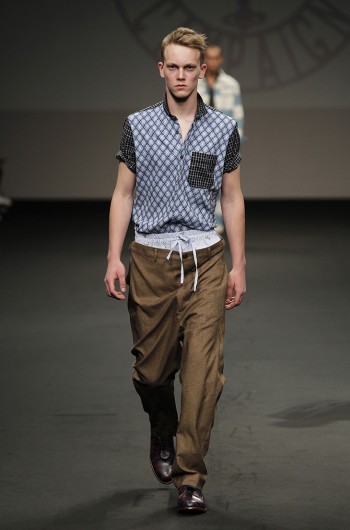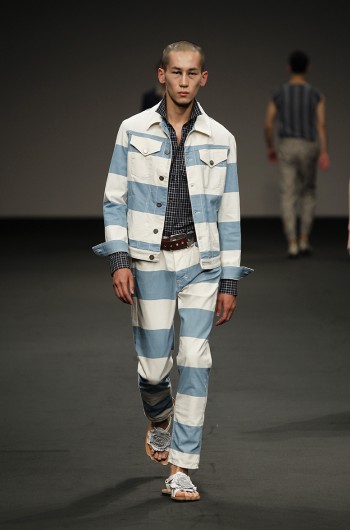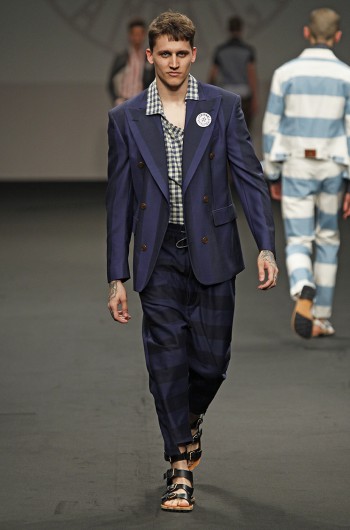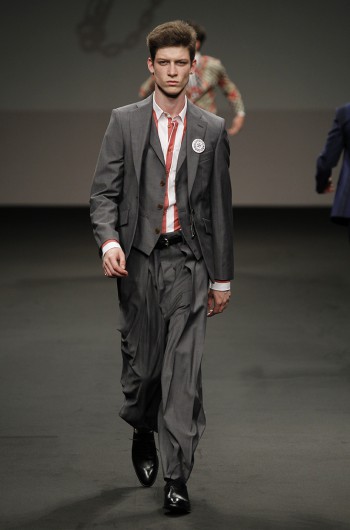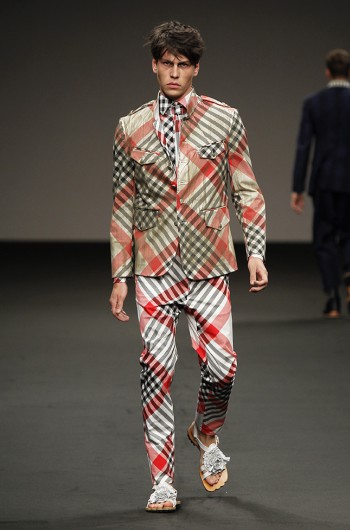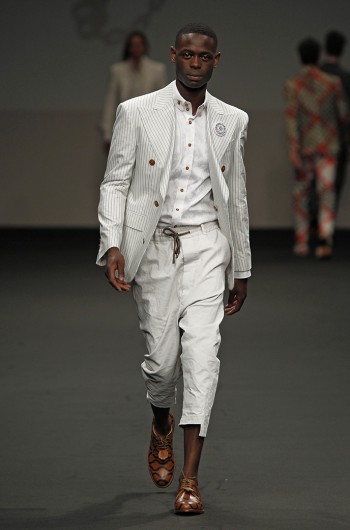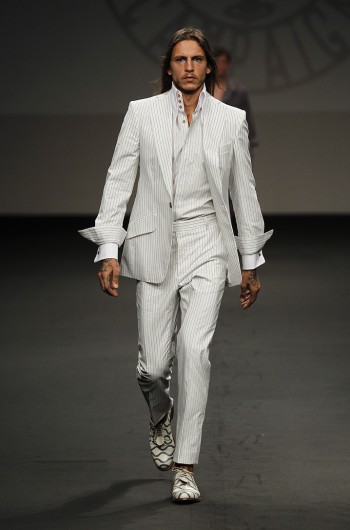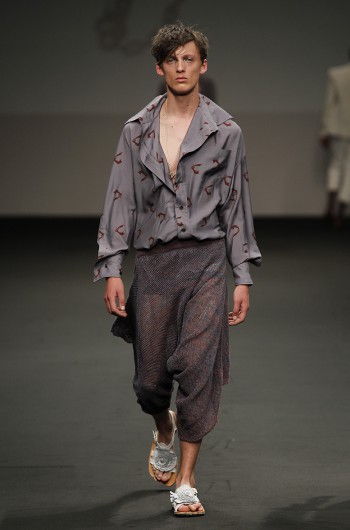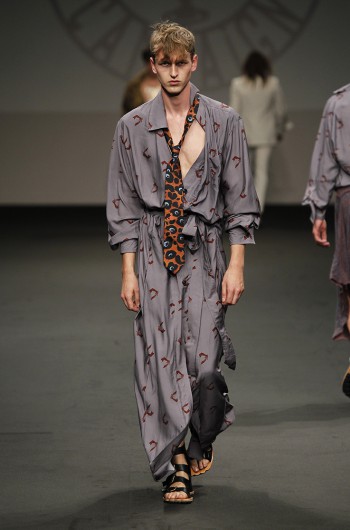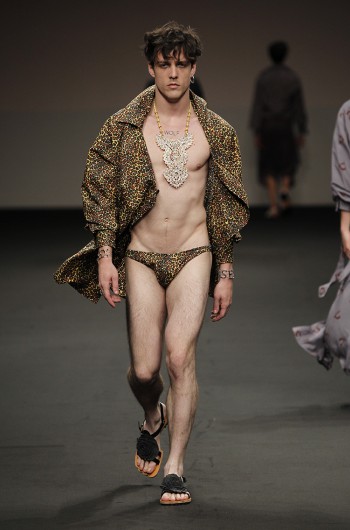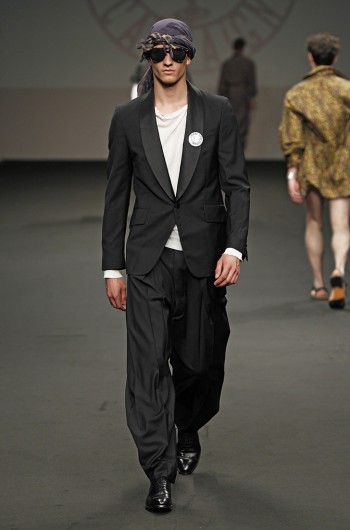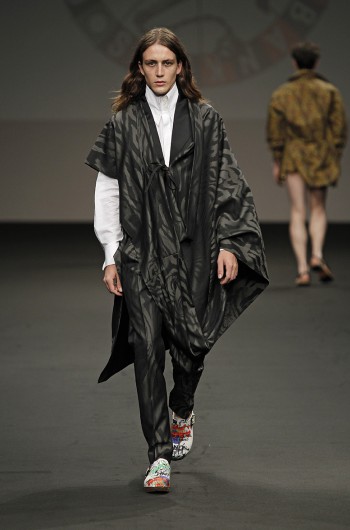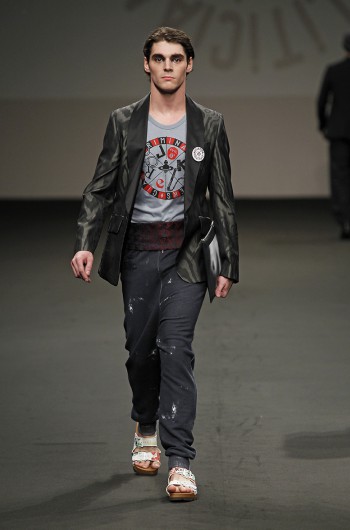 Source: viviennewestwood.com


Hits: 9344 | Leave a comment