Pharrell Williams - the 2015 CFDA Fashion Icon Award winner
The Council of Fashion Designers of America (CFDA) has announced that the famous R&B singer Pharrell Williams will be honored with the 2015 CFDA Fashion Icon Award on June 1 at the Lincoln Center in New York City, USA.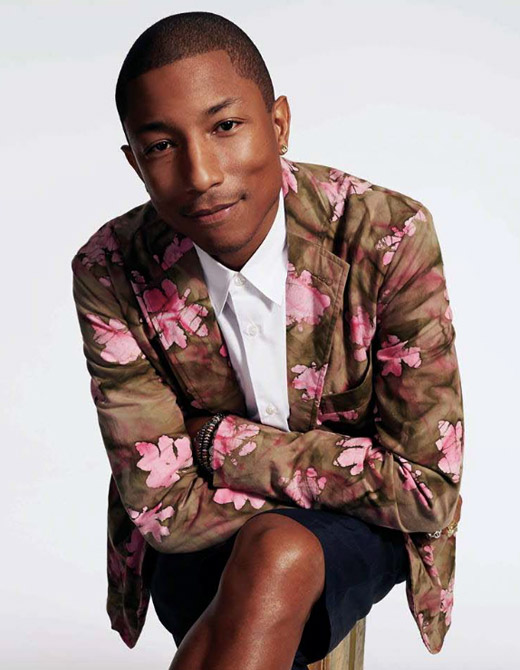 The award is given to a person whose style has made a tremendous impact on pop culture around the world. Past recipients include Rihanna, Lady Gaga, Iman, Kate Moss and Nicole Kidman. Johnny Depp is the only other male who have received it (2012).
The 42-year old Williams, who is also a fashion designer of eyewear collection for Louis Vuitton and Moncler and a co-founder of the clothing brands Billionaire Boys Club and Ice Cream Footwear, is known for his iconic personal style and participation in many different design projects, so it's not a big surprise that he will receive this recognition.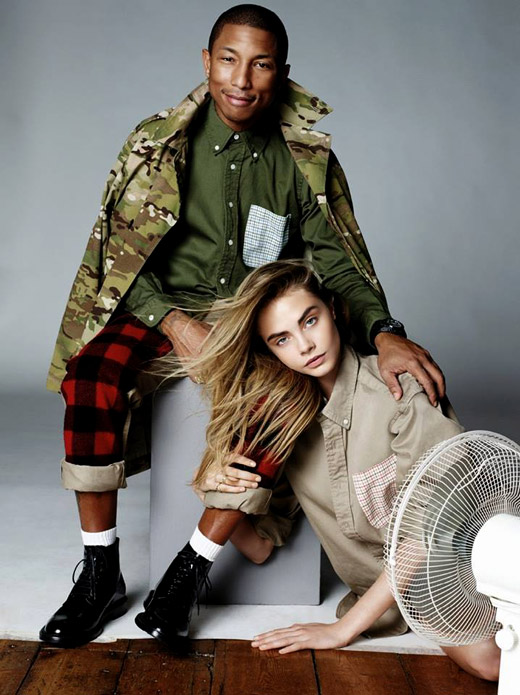 Pharrell Williams with Cara Delevingne for a Chanel advertising campaign

Asked about his personal clothing choices he said: 'It's how you feel when you wake up in the morning, where your head is and what the weather's going to be like. If you follow those three things, you'll always be true to yourself and your intention will be transparent. That's what I love. I love when things are transparent, free and clear of all inhibition and judgement'.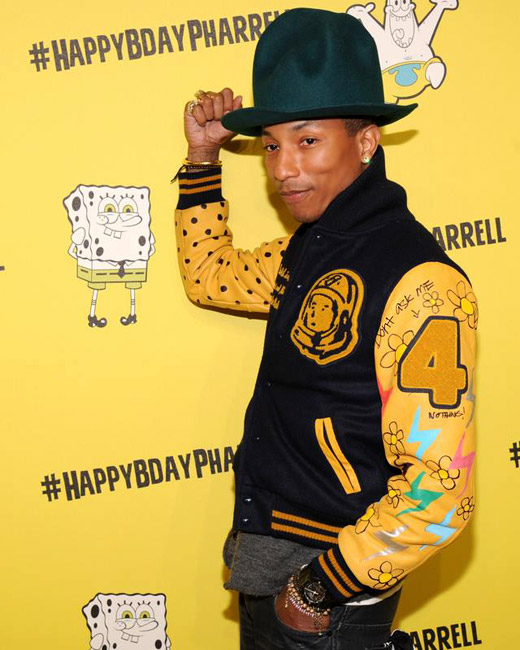 'If cool was a person, it would be Pharrell, not just for his looks and sense of style but for his kindness and openness', said Diana von Furstenberg, President of the CFDA.

Let's see what she is talking about: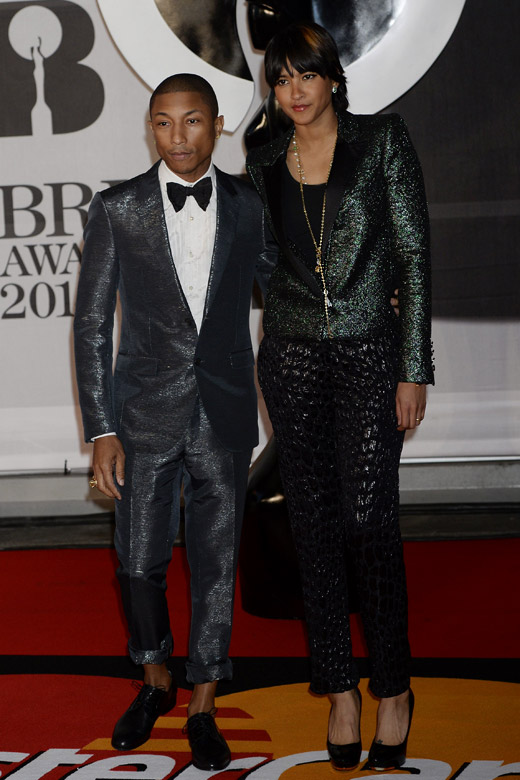 Pharrell Williams and his wife Helen Lasichanh at The BRIT Awards 2014;
© Facundo Arrizabalaga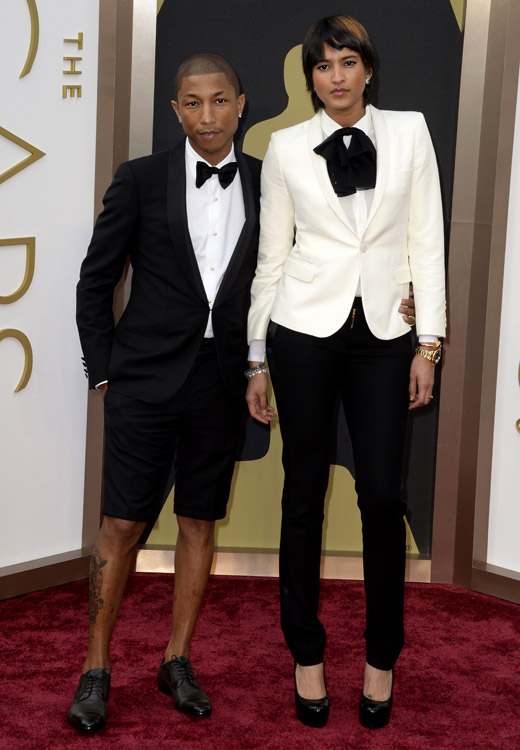 Pharrell Williams and wife Helen Lasichanh at the 86th annual Academy Awards ceremony; © Mike Nelson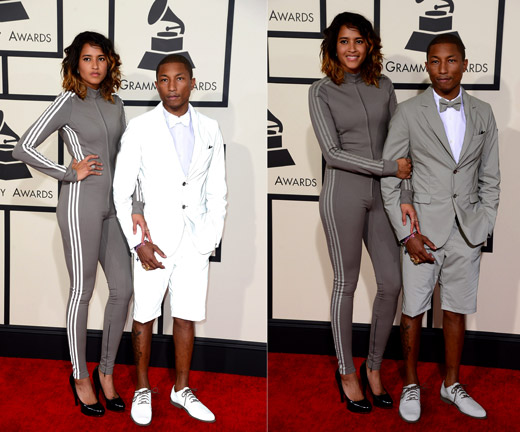 Pharrell Williams and wife Helen Lasichanh poses at the 57th annual Grammy Awards, showing the reflective property of the material; © Michael Nelson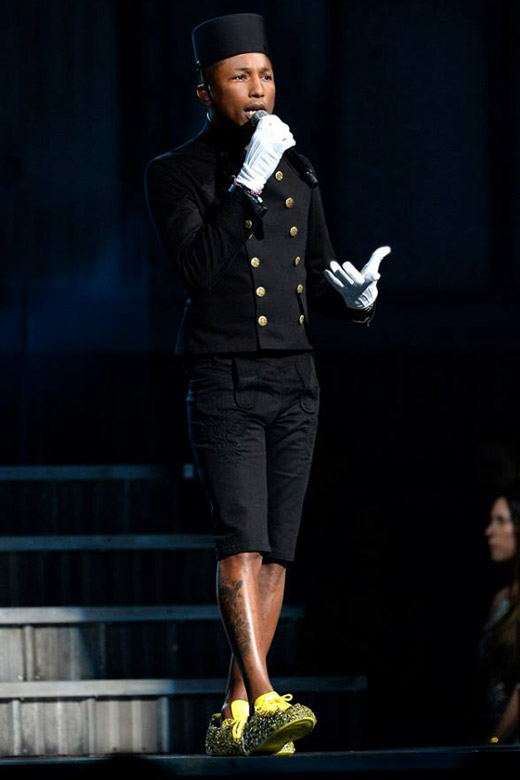 Pharrell Williams during his performance at the 57th annual Grammy Awards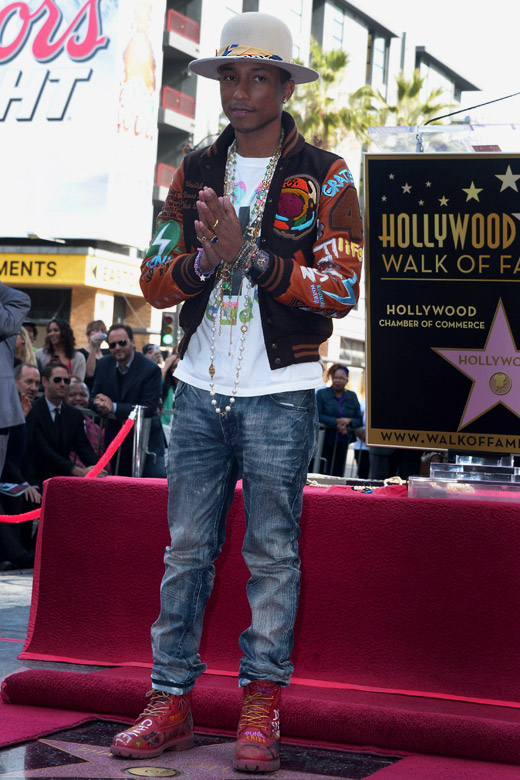 Pharrell Williams poses with his star on the Hollywood Walk of Fame;
© Paul Buck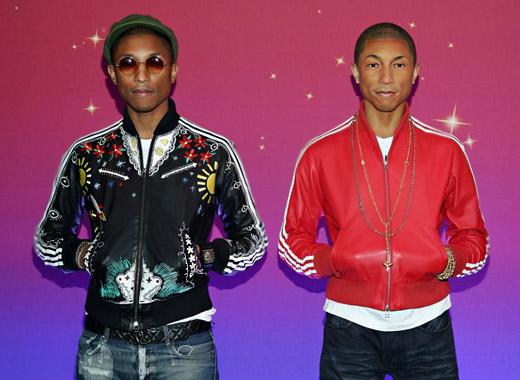 Pharrell Williams (L) poses next to his new waxwork model at Madame Tussauds in New York


Photos:
Pharrell's facebook profile (1, 2, 3, 7, 9)
EPA/BGNES (4, 5, 6, 8)



Hits: 10654 | Leave a comment