Hero-inspired Men's fashion line by Marvel and Five Four Club
Marvel Entertainment is one of the world's most prominent character-based entertainment companies, built on a proven library of over 8,000 characters featured in a variety of media over seventy years. It is owned by The Walt Disney Company and utilizes its character franchises in entertainment, licensing and publishing.
Five Four Club offers contemporary menswear designs, monthly delivered to the customer's doorsteps. Andres Izquieta, company's CEO & Creative Director, says: 'I started the Five Four Club to solve the problems most men face when it comes to looking good: they don't have the time to shop, don't care to shop, or don't know what to buy. We've made it easy for you with our service that consists of a wide collection of styles, ensuring each month will be a great surprise. The sign up process takes less than 60 seconds, and you'll never have to shop again. It's truly that simple'.
And now these two companies combine to create a men's fashion line, which is described as a series of 'elevated and confident men's apparel capsule collections that bring together Marvel's iconic legacy, Super Hero characters and storytelling with fashion-forward innovation.'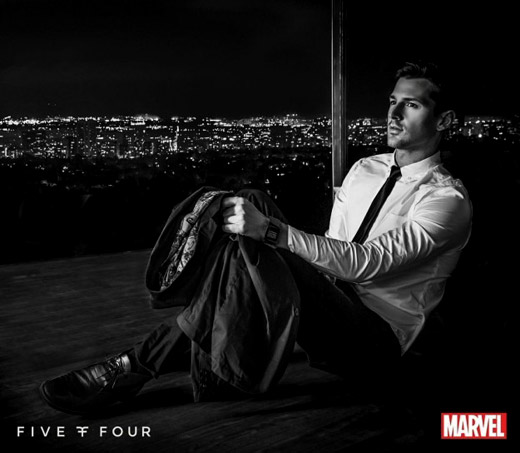 The line will offer outerwear, dress shirts, graphic tees and accessories and will be launched on April 1, 2015. The focus will be more on 'the personality behind a Marvel Super Hero than on the super hero costume itself'.





'From reversible shirts and hidden pockets, to classic Avengers emblems and comics hidden in the inside lining of the clothing, each item in the capsule is classic in appearance but unique in detail'.





'Our designers really dug through the Marvel archives to find new ways to recreate the heritage and evolution behind the brand and its superheroes. We're so excited for the opportunity to work with Marvel; the collections showcase some of our best designs to date', said Izquieta.


Hits: 3999 | Leave a comment