Première Vision Leather presents the Spring-Summer 2016 fashion trends
* An invitation to travel

Première Vision Leather (ex Cuir à Paris) also offers exclusive information during the Première Vision Paris (February 10-12, 2015).
Each season, at the heart of the expert leather and fur show (Hall 3), the Trends Gallery invites buyers, designers and the directors of international fashion labels from the luxury and premium sectors to look at the key material and colour trends and guidelines for leather and furs. It is an essential point of call for all visitors to Première Vision Leather who are looking for inspiration and want to discover the latest developments in the sector for the season.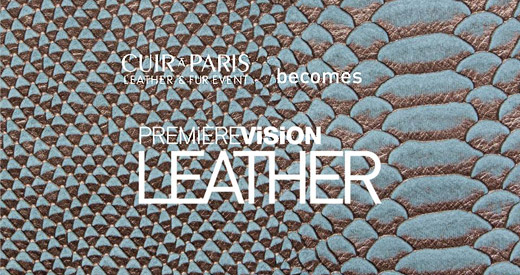 For Spring-Summer 2016, this exclusive fashion information area is keeping a travelogue entitled 'Transcontinental Modernity'.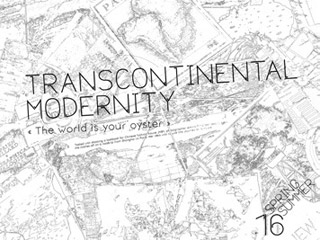 It is taking us on a series of Round Trips between Hong Kong & Milano, Shanghai & Cairo, München & Cape Town, New York & Jaipur, Los Angeles & Antwerpen, Venetia & São Paulo.
The season is examining collusions, disrupting colours and materials and placing them off-kilter. The decor of the Trends Gallery sets the scene of this phantasmagorical geography: at the centre of the SS16 Trends Forum, the cabin of a plane is the backdrop for the projection of the inspirations film and the colour palette. Strings suspended in the air bind the continents.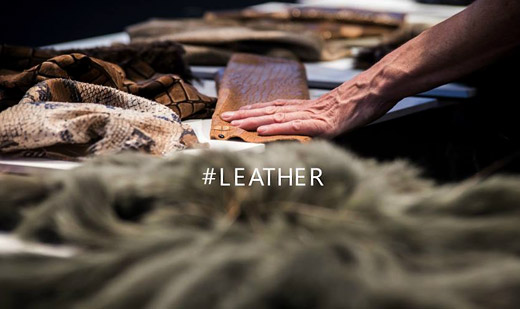 On the ground, a collapse of culture leaves us perilously swinging between the urgency of modernity and nostalgia for the past, between knowledge and experience, romanticism and pragmatism, old and new worlds. It creates a random linkage between remote destinations, bound together by the talent of designers: Video makers and Mixed-Media Artists, Musicians and Graffiti Artists, Model Makers and Designers, Graphic Designers and Engineers, Architects and Photographers, Makers and Researchers…



For more information: premierevision.com


Hits: 7764 | Leave a comment