Giorgio Armani Fall-Winter 2015/2016 menswear collection
Elegance is not about being noticed, it's about being remembered.
Giorgio Armani

'Romance' - Giorgio Armani Fall-Winter 2015/2016 menswear collection
As in a Hemingway novel, intense and vibrant solo characters make up the story of a new collection that focuses on the need to outline the essence of male beauty - virile and sensual, but with an underlying softness.
To express this vision of contemporary aesthetic, Giorgio Armani breaches fashion show etiquette to revolutionise the traditional sequence based on fabric weight and functionality. Everything is mixed up: each exit has its own character, each model is an individual player, bringing out the uniqueness of the pieces worn and the complexity of today's beauty, which derives from a racial melting pot and transcends geographical and cultural barriers.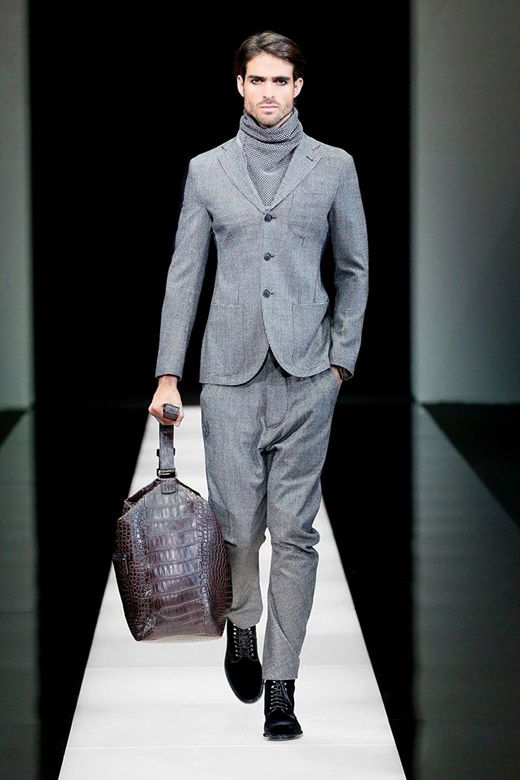 This aesthetic vision consists of clear and bold iconographic elements, including a lightweight, short and snappy jacket, with no stiffness, for a new slimmer silhouette. The outfit is completed with high-waisted trousers, vaguely reminiscent of the Thirties, with wide hips that seamlessly merge into a tapered, slightly curved leg, creating a sexy, manly movement.
New processing techniques allow for double fabric creations, internal edging, and lasered details, creating weightless structures that feel almost imperceptible to the touch. The finest luxurious materials such as cashmere, vicuña, leather and crocodile skin offer a variety of unexpected, gratifying tactile sensations.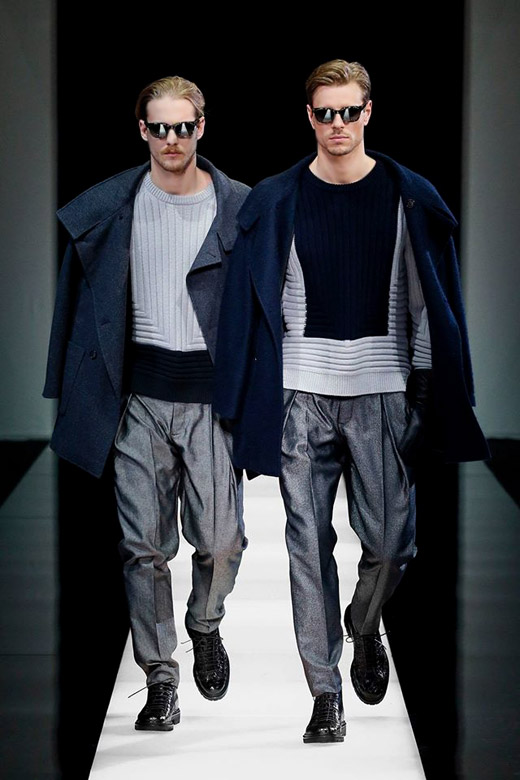 The colour palette brings out the shades of urban grey: a Milanese chromatic scale, designed for lovers of this city, in which grey layers sometimes sink into dark and mysterious black hues, or evolve into warm and bold brown tones. Splashes of antique blue and a few hints of burgundy, or a thin bed of dark green with olive-coloured nuances, create unique surprise effects, not so obvious at first glance.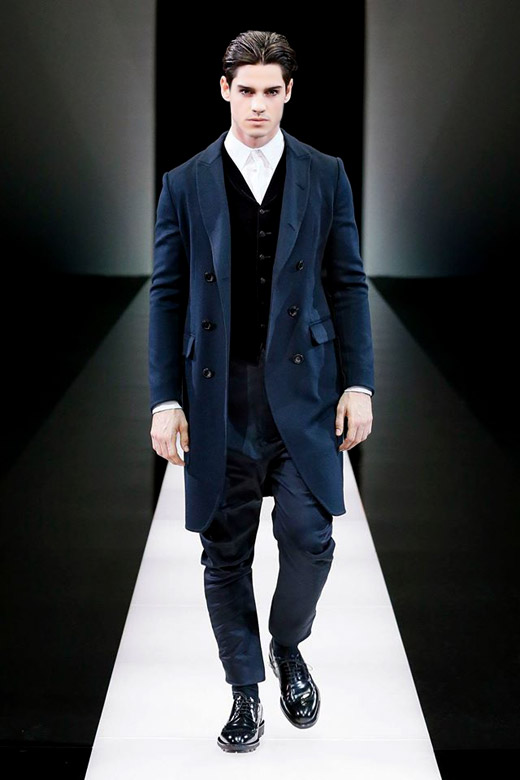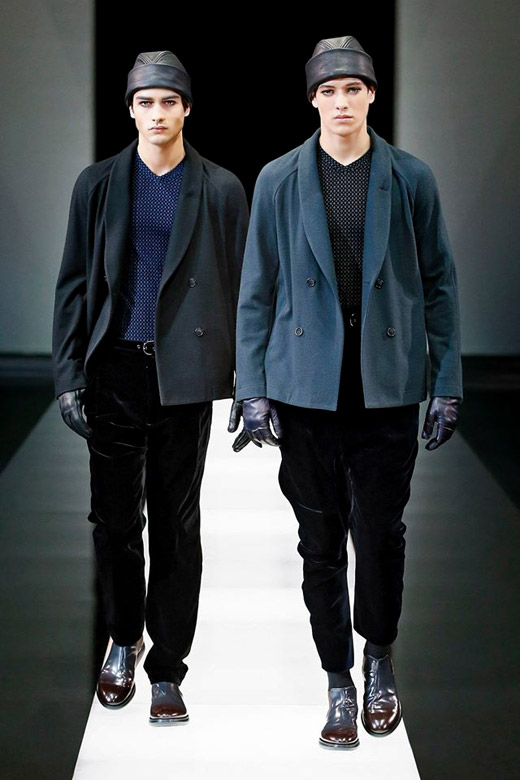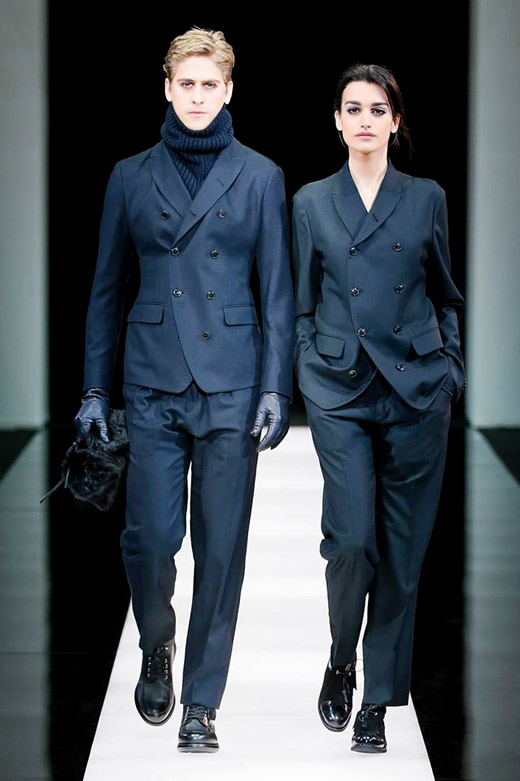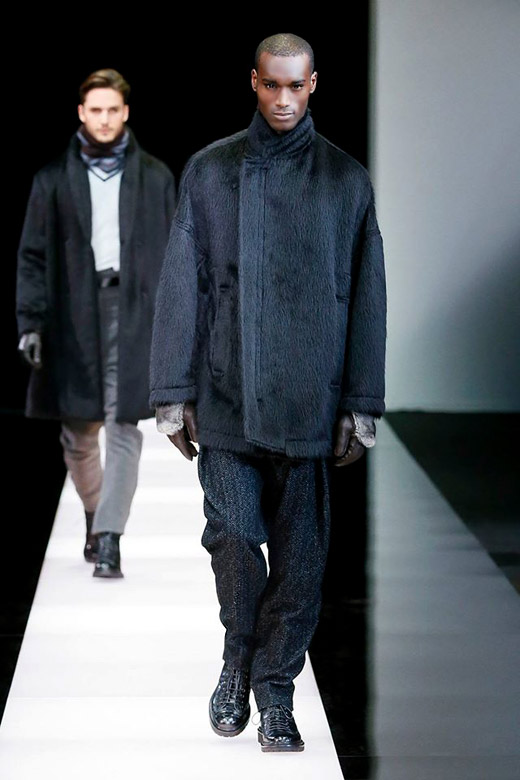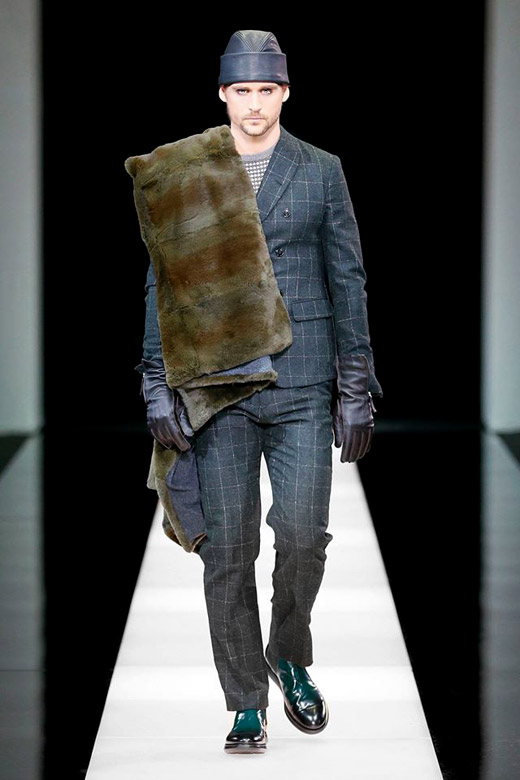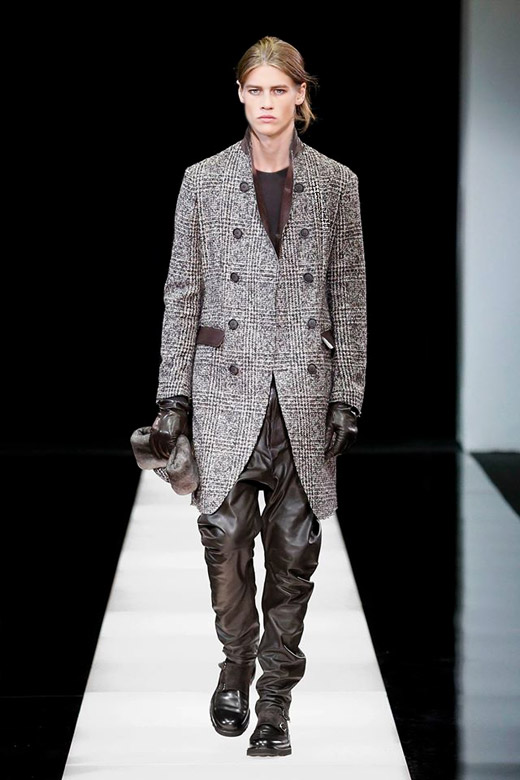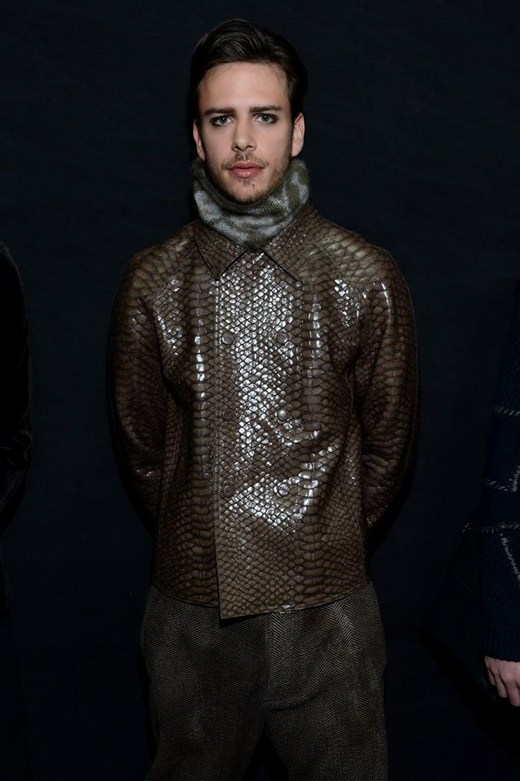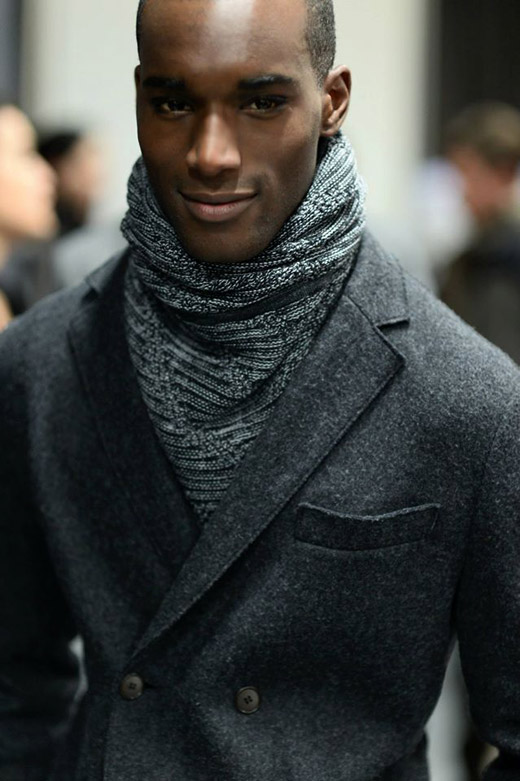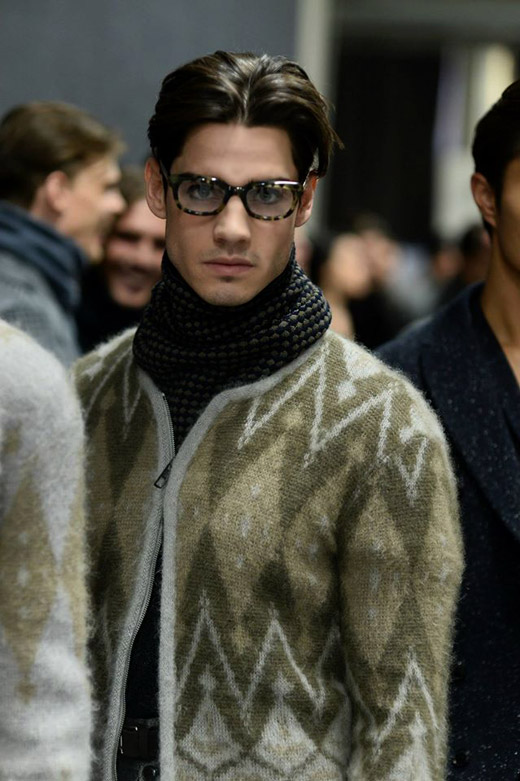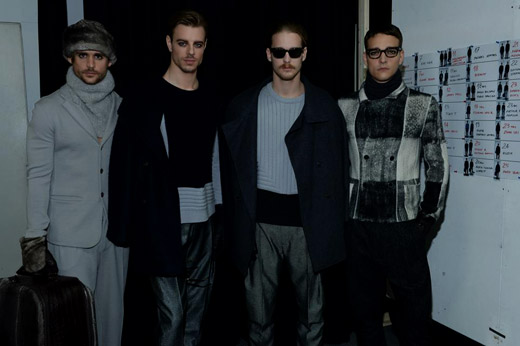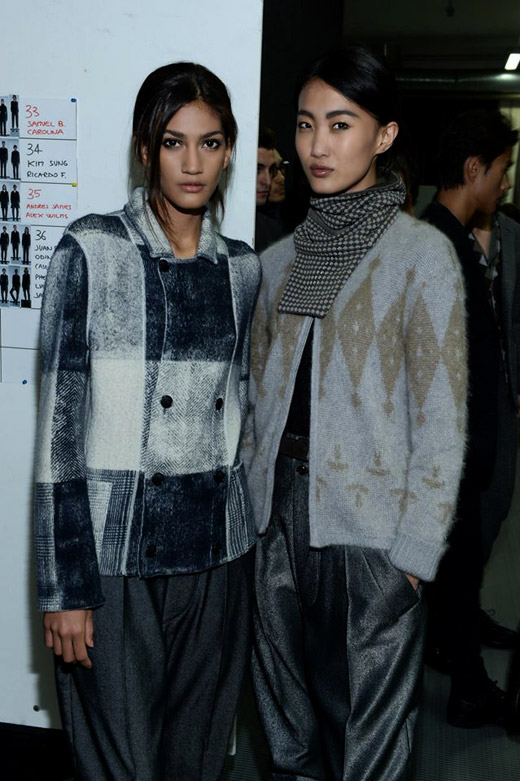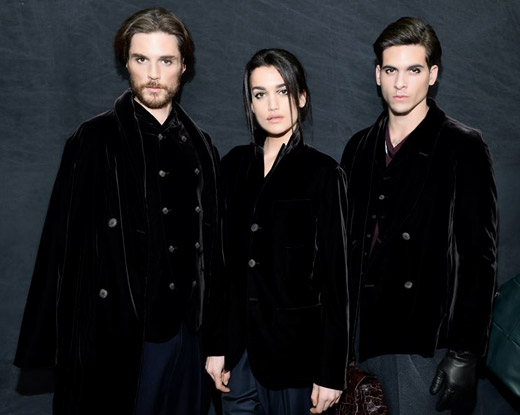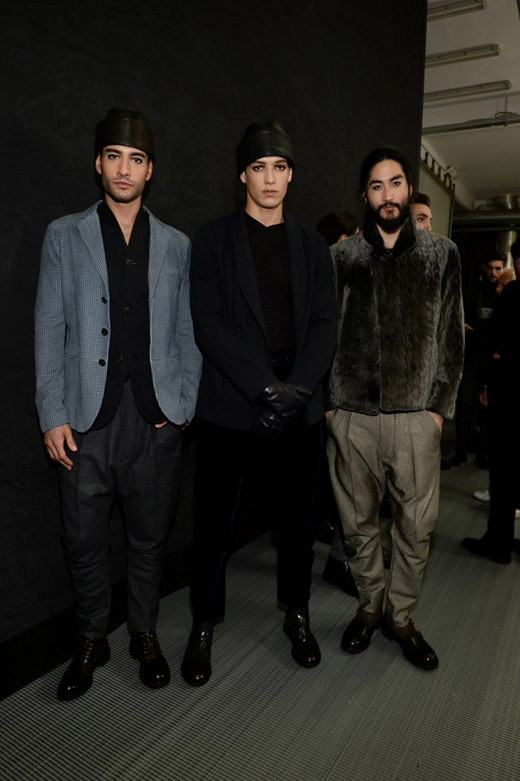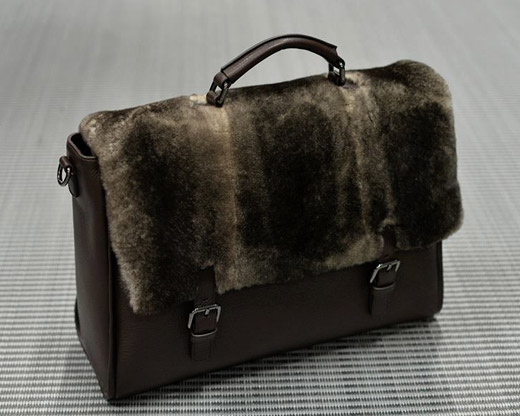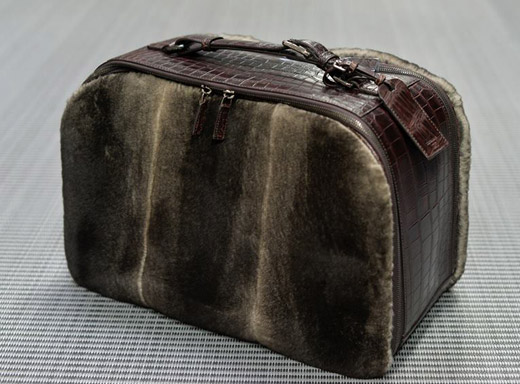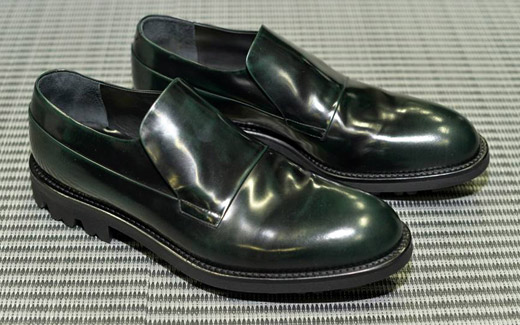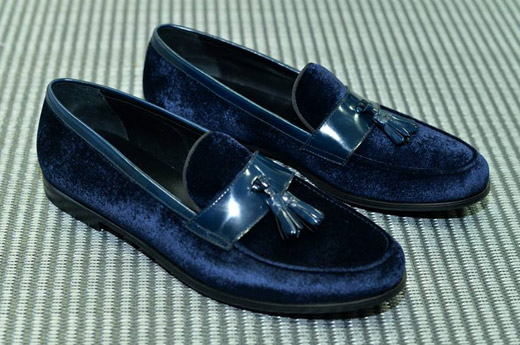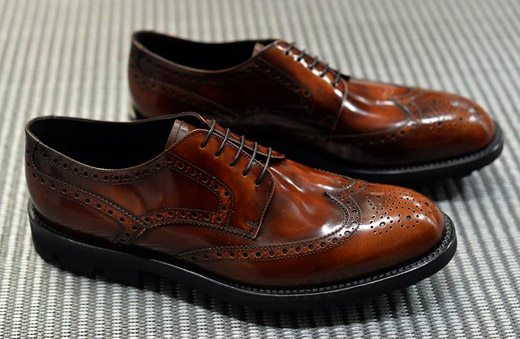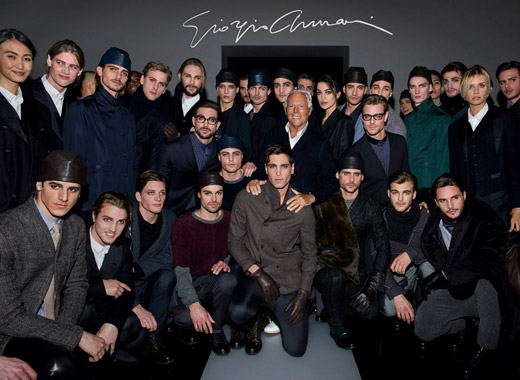 Photos & Information: Giorgio Armani S.p.A.


Hits: 12513 | Leave a comment