Philipp Plein Fall-Winter 2015/2016 menswear collection
Fashion is a tribute to fashionable individualists who are craving to make their inner desires become reality. Because life is too short to be insignificant.

A dedication to the extraordinary, a devotion to beauty and a passion for rock and roll are the key elements of every Philipp Plein collection.

His Fall-Winter 2015/2016 menswear collection is titled PLEIN WARRIORS.

The collection mirrors the adrenaline-fueled aesthetic of the challenges that men face nowadays. The main colors are black and white, army green, bordeaux and grey. Proportions and cuts are revolutionized while volumes of exotic skins become collection staples as never before. This represents a turning point for the fashion House, towards an uncompromising modernity, a #pleinwarriors style.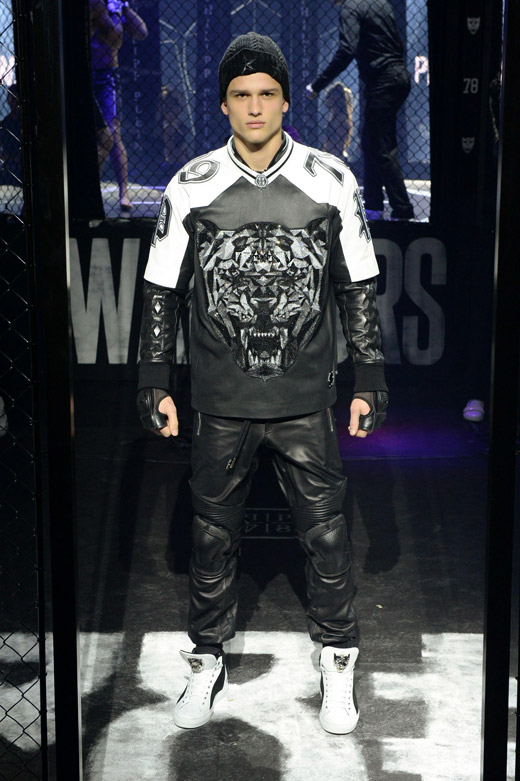 The urban match, the battle and concept of the boxing ring are represented through details borrowed from the world of sports and aviation. A mix of powerful inspirations that translate into an aggressive and extremely refined menswear collection.
Baseball jerseys and the wardrobe of underground athletes from boxing gyms to improvised street arenas transform into symbols of strength and luxury; oversize T-shirts realized entirely in crocodile or python, running pants reconstructed in kid glove-like leather and over the top python jumpsuits.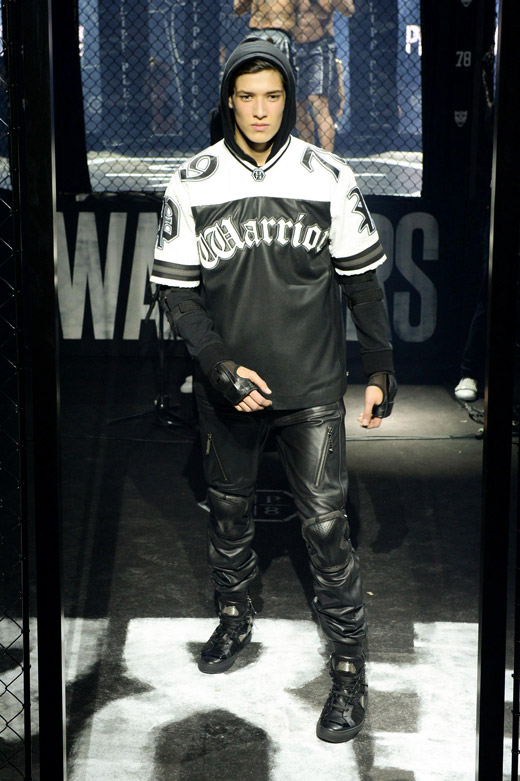 The bomber jacket, one of the most relevant symbols of the pioneers of aviation, is revised into a high-volume version. Classic lining goes external while fur is double-faced and features a play of contrasting volumes and colors.
Knitwear shows a rough face; a combination of military style in blatant contrast with extra soft leathers is seen throughout the entire collection. 3D geometric elements and logo graphics featuring the image of a ferocious panther decorate jackets and T-shirts together with gothic characters.
Accessories plainly underline the strength of the collection. Helmets, kneepads, ergonomic paddings are offered in python and leather. Steam-punk sneakers feature led-lighted soles.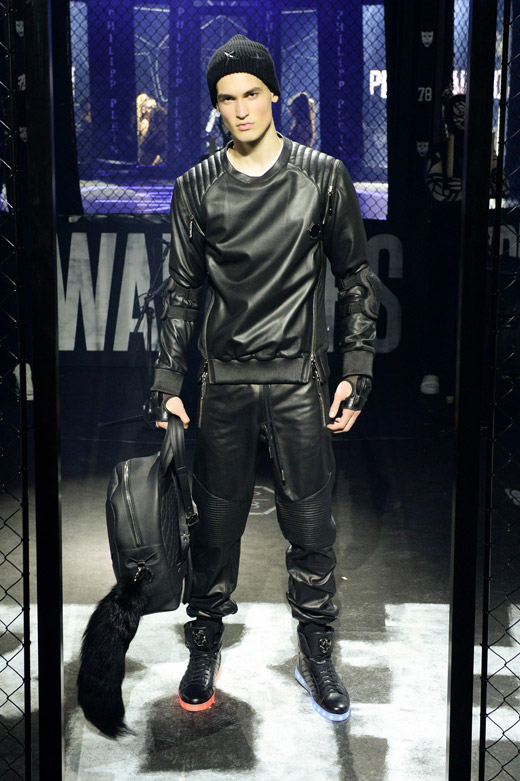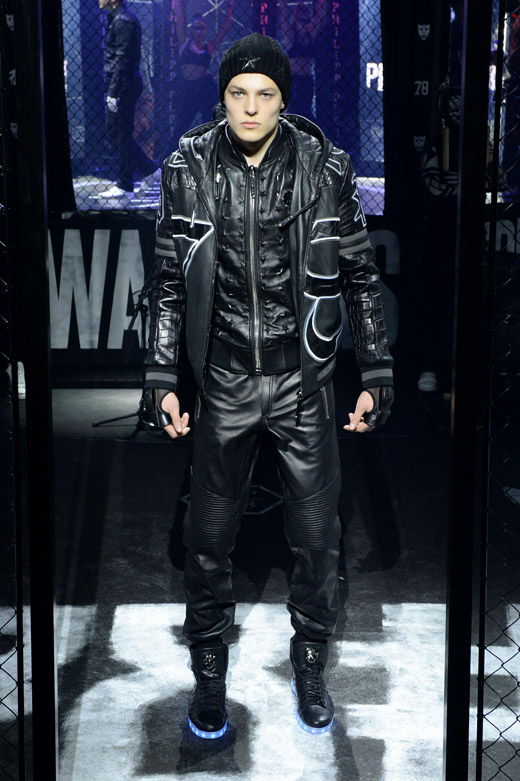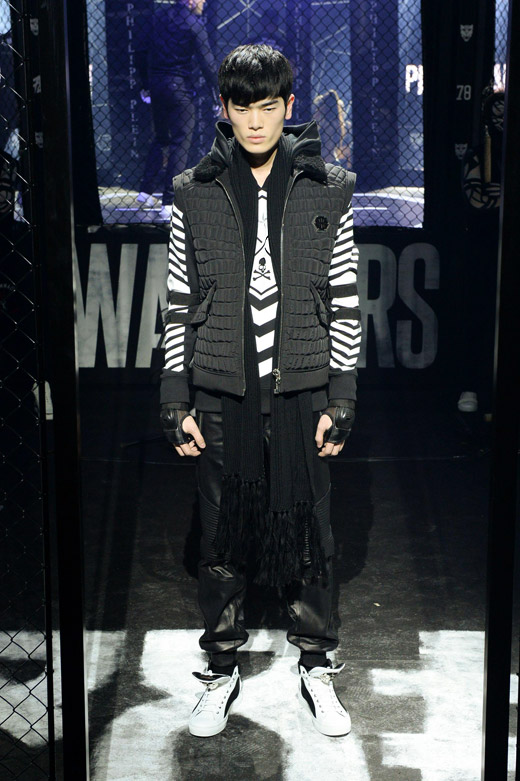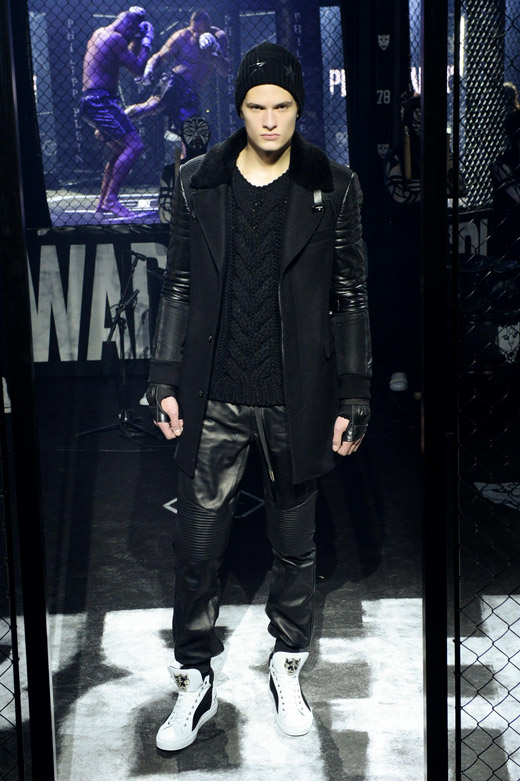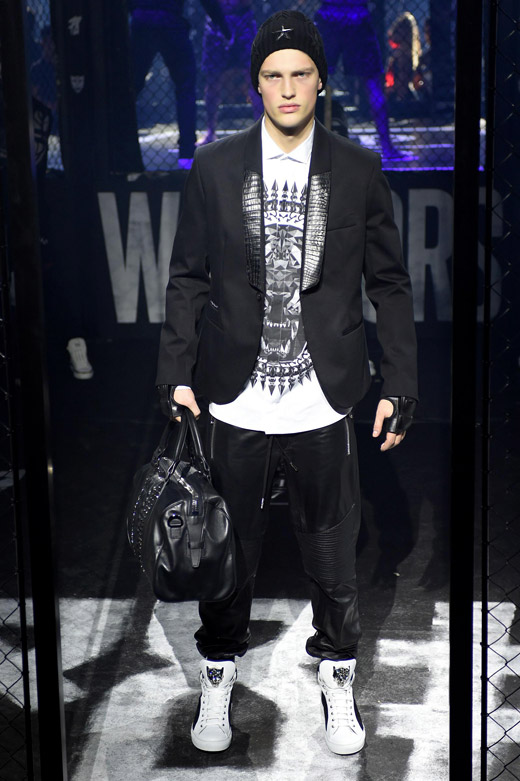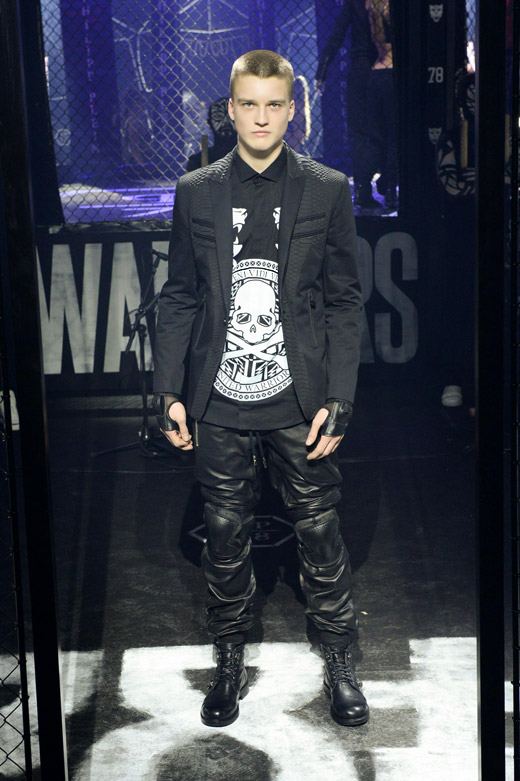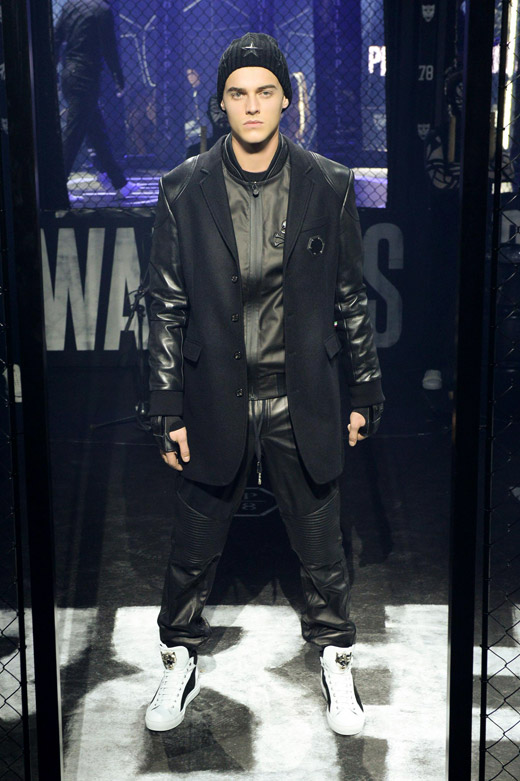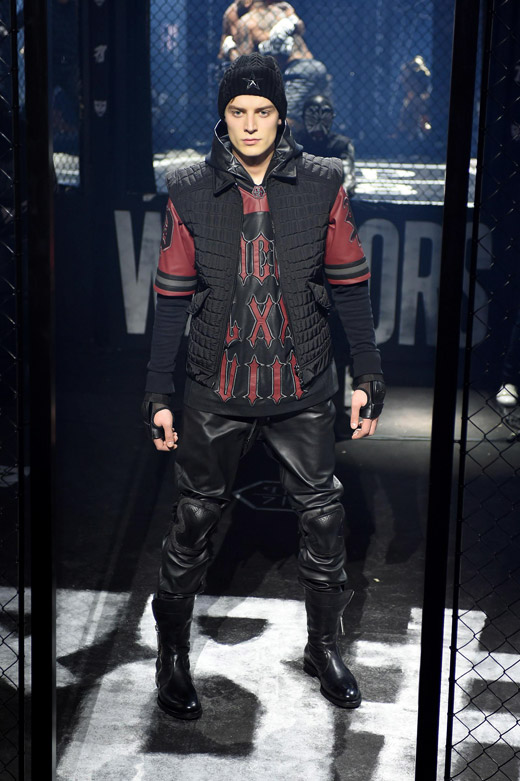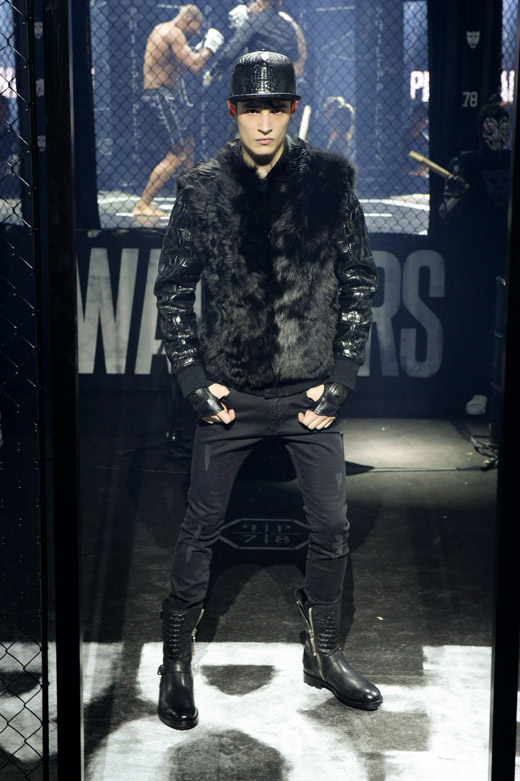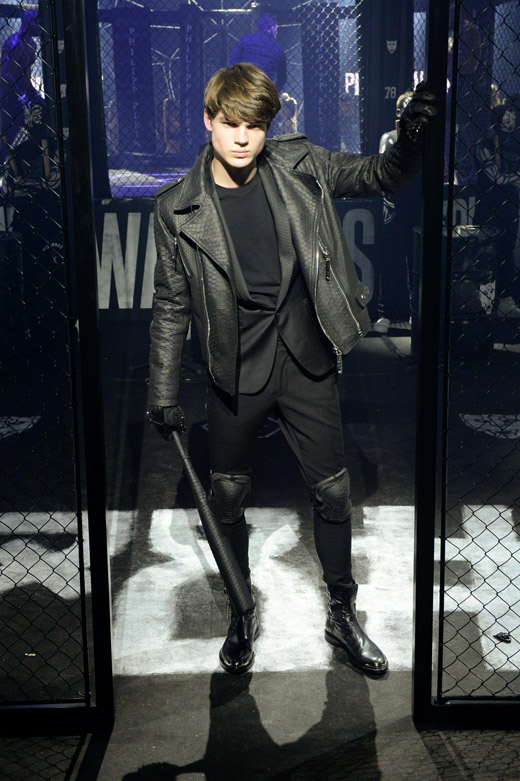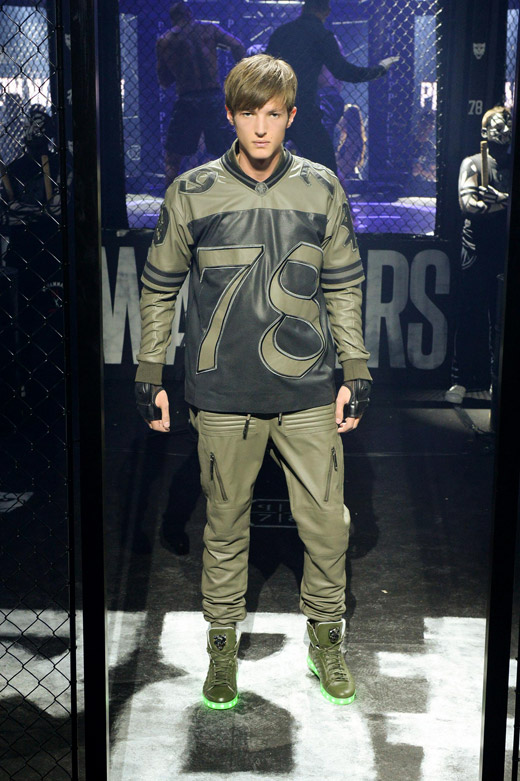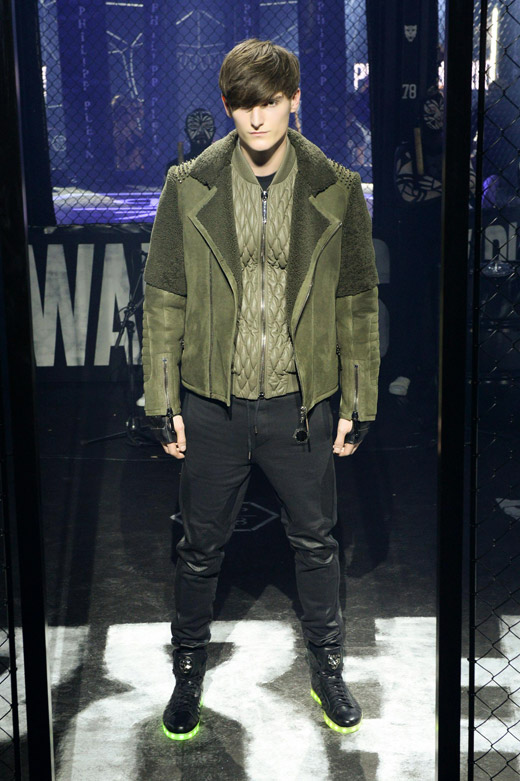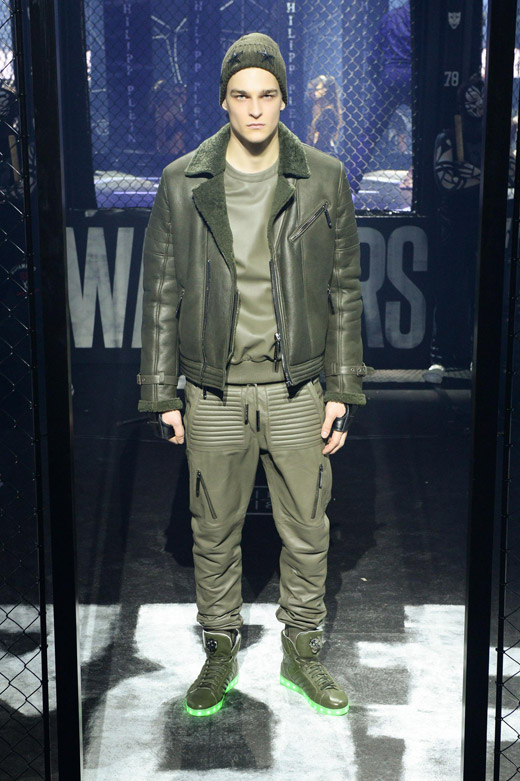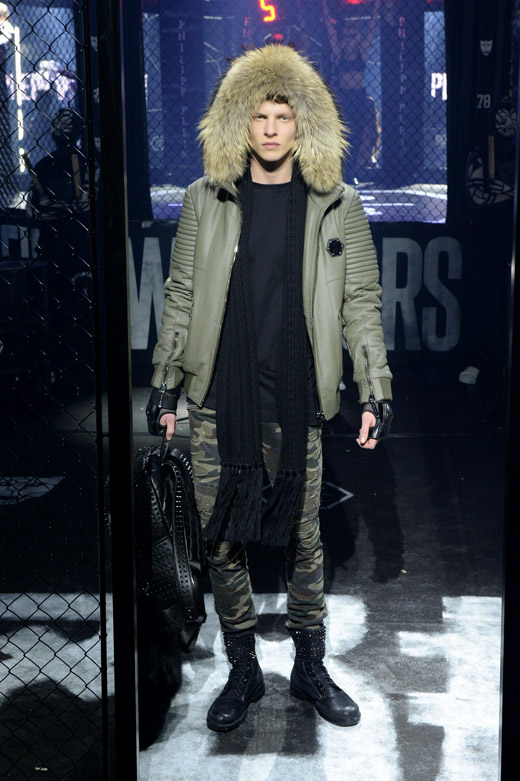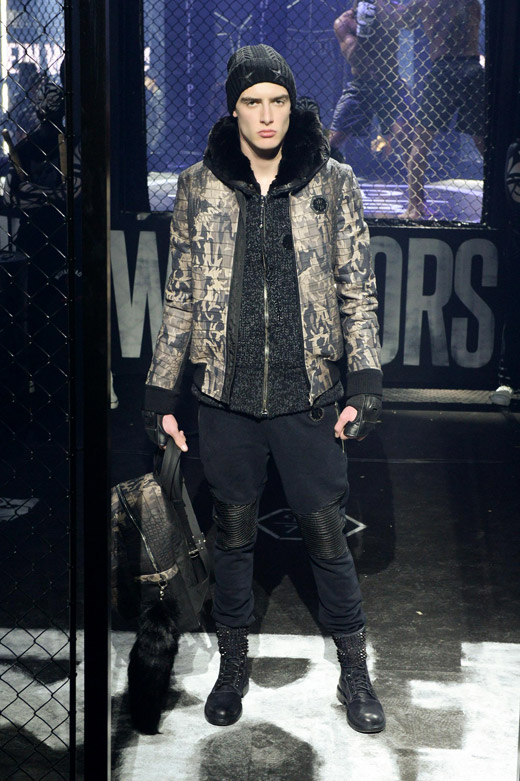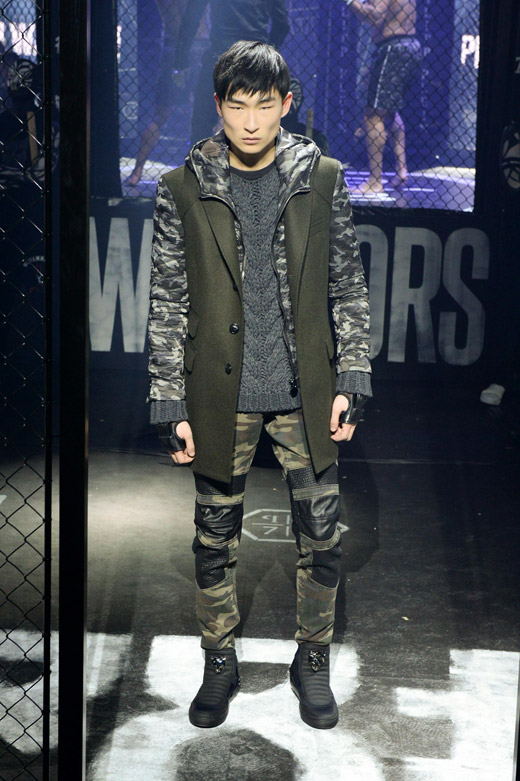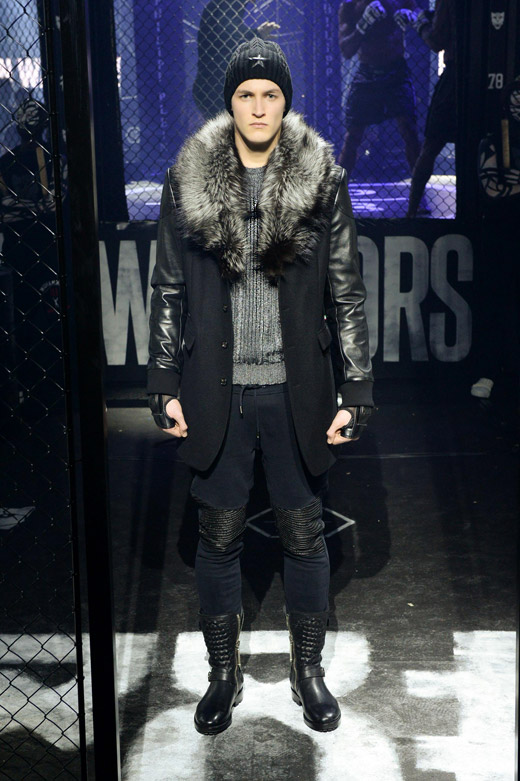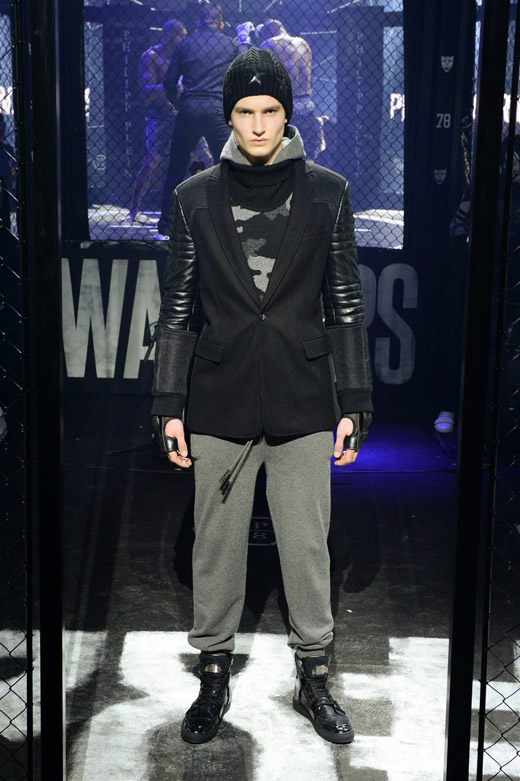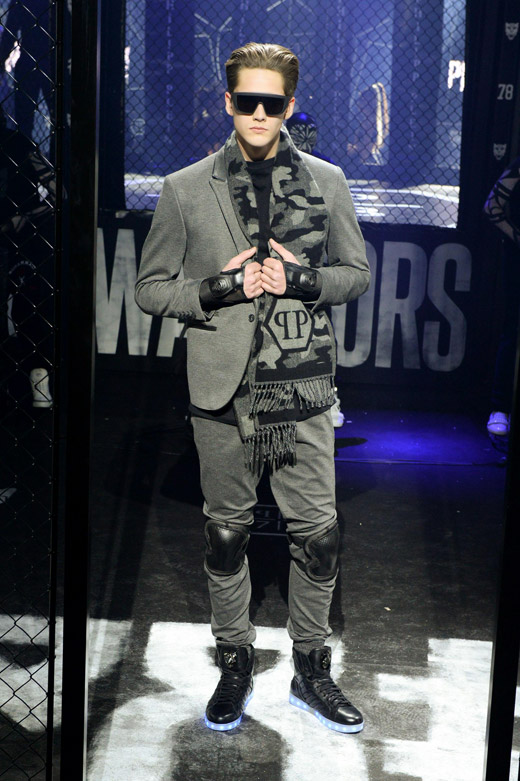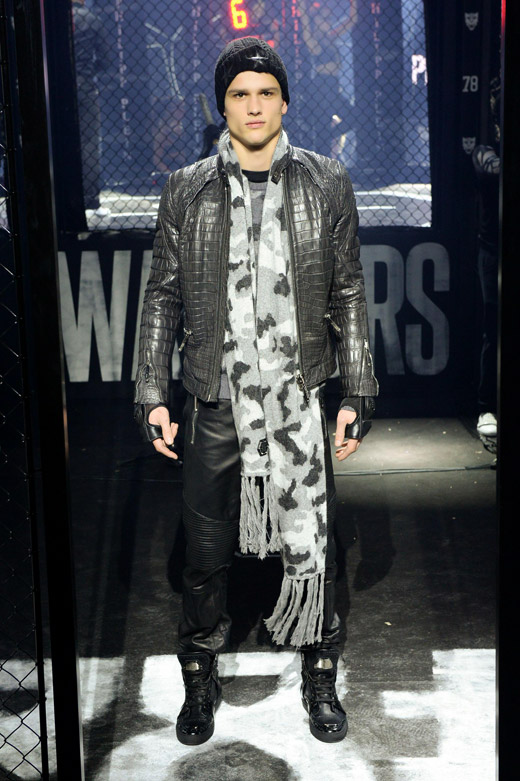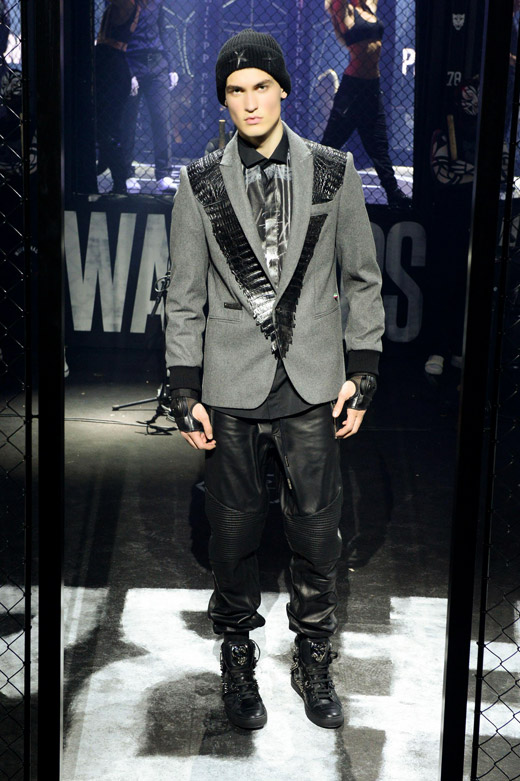 Photos & Information: world.philipp-plein.com


Hits: 7933 | Leave a comment