The Stealth Suit by Ministry of Supply - high-tech menswear
It seems like it is getting trendy!
Previous week we've told you more about 'A Suit To Travel In' by Paul Smith, and now it is time for another high-tech men's garment - The Stealth Suit by Ministry of Supply.

'The Stealth Suit was inspired as a hybrid - your go-to-suit, perfect for a 3-day trip. It's black, it's simple, and it's versatile. Made from a woven fabric of 93% nylon and 7% elastane, the Stealth's feel skirt that line between freeing knits and crisp wovens. Its jacket is structured but stretchy, and partially lined for ventilation and ease, and its pants boast a trim, tailored cut. Designed for full versatility, both pieces can be worn independently or together: the Stealth jacket goes great with jeans, as do the pants with a sweater', explains co-founder and CEO Gihan Amarasiriwardena.

'We recognized that, while a black suit looks sharp, it can oftentimes leave one sweltering in the sun. So drawing inspiration from the retroreflective materials used in stealth aircraft to deflect radar, we've incorporated fabric developed by the famed Swiss company, Schoeller, that deflects infrared light (which we feel as thermal energy, or heat). Much like how a blue fabric absorbs all colors - or wavelengths of light - except for blue, the Stealth provides that deep black color without absorbing the uncomfortable infrared rays, so you can wear black whenever you want to and still stay comfortably cool', he added.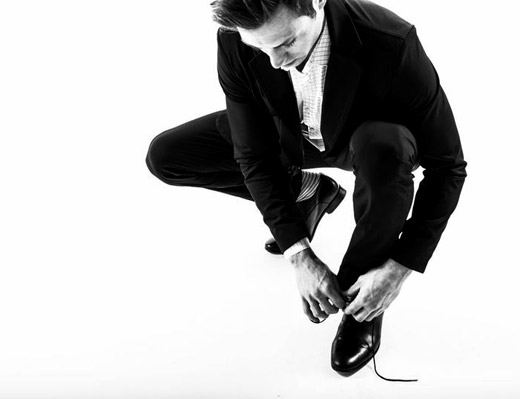 The Stealth Suit is also water-resistant, breathable (with laser-cut ventilation at underarms) and lined with a material made of reclaimed coffee grounds and polyester - so it is odor absorbent.

It is also washing-machine friendly, costs $996 and could be found at ministryofsupply.com.


Hits: 9073 | Leave a comment