Tag: songs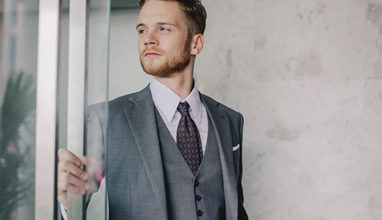 How to buy the perfect suit
We live in an age where music is easily accessible for those who are interested in it, as you can pretty much hear any song you want on demand and then download it for a small price as part of your own personalized playlist. People have playlists now on their music device of choice for just about every occasion, including working out, parties, relaxing and just about anything else you could imagine. So why not get yourself pumped up for your next shopping outing by including a few songs that depict and, in some cases, obsess about the way that men dress.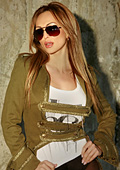 Accessories
Gloria is on her way to rock the summer with her new single "Kiss me more".

The singer once again trusted KWIAT sunglasses to complement her great vision and the military style, that Gloria had chosen for the video of her new hit.

The pop-folk singer was the face of KWIAT in 2007 in the most successful campaign of the mark so far.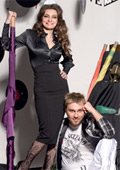 Fashion shows
Fashion Love Music is a project, which has the idea to gather at one scene the fashion and music, two contemporary conceptions. Fashion and music are a part of our every day lives, they are our choice, our way of life. The first edition of Fashion Love Music will present the most successful Bulgarian designer Virginia Zdravkova - Virginia Atelier and one of the most popular names in Bulgaria music scene - Miro. The top designer Virginia Zdravkova will present the models of her new collection, the models will walk on the sound of `Omirotvoren` - the new album of Miro, on 25th March, Wednesday, 8 p.m. in Club Escape.