Three Songs to Include on Your Perfect Playlist for Shopping for Men's Clothes
We live in an age where music is easily accessible for those who are interested in it, as you can pretty much hear any song you want on demand and then download it for a small price as part of your own personalized playlist. People have playlists now on their music device of choice for just about every occasion, including working out, parties, relaxing and just about anything else you could imagine. So why not get yourself pumped up for your next shopping outing by including a few songs that depict and, in some cases, obsess about the way that men dress.
If you're a guy who has to go out and make some important fashion purchases, or a girl who is doing the same for a male significant other or loved one, you might need some inspiration to get things done. Luckily, there is no shortage of pop and rock songs that go in-depth into men's clothes. After all, music stars generally have to be concerned about their appearance, so it makes sense that some of the songs that they write reference the way that men go about impressing people with the way that they dress. Although there isn't any scientific evidence to corroborate this, if you choose the right music, you probably have a better chance of choosing the right clothes.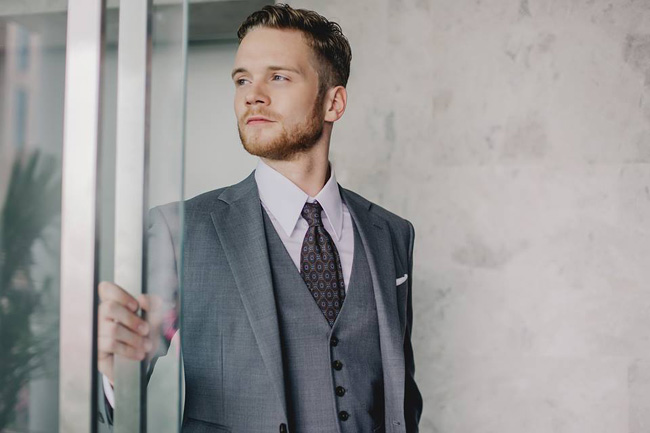 Edit Suits Co

When it is time to find the ideal tailor-made suits, it's important that you go to a seller who knows the ins and outs of the men's fashion world and can find you a suit that fits you perfectly and suits your style. Put on a few of these songs and, if nothing else, it will make your next shopping trip as enjoyable as it is fashion-friendly.

"Puttin' On the Ritz"
Written by Irving Berlin all the way back in the twenties, this song keeps returning to pop culture again and again. Fred Astaire, as fashionable a star as you can find, popularized it, Young Frankenstein satirized it, and Taco made it an unlikely hit in the 80's. No matter the version, it's a song about the intersection of old money and new fashion.

"You're So Vain"
Singer-songwriter Carly Simon famously withheld the identity of her inspiration for this scathing indictment of vanity. Nonetheless, as insubstantial as his pursuits may be, you can't deny the guy sounds stylish, what with his just-so headwear an apricot scarf.

"Sharp Dressed Man"
You might miss it amidst the guitar assault, but ZZ Top's hit was actually lampooning the kind of rich buffoon who dresses to the nines as he's stepping all over the little people in his path. Nonetheless, all of the details for fashion supremacy are in place, even if the visual image you end up getting is the Monopoly guy.

If you throw on a few of these tracks, you'll likely find yourself rocking and smiling in equal measure. More importantly, they just might lead you in the right fashion direction.


Hits: 8378 | Leave a comment