Tag: smartphone
Menswear accessories
Many people think it would be unfathomable for a man to carry a bag. This couldn't be further from the truth. There are tons of men who carry a bag each and every day. Doing so makes their life so much easier. After all, they have to carry a lot of documents and other items to work. How would they be able to lug these items around, if it weren't for their hand bag? Just remember that some men's hand bags are better than others. Within this guide, you're going to learn about the best of the best.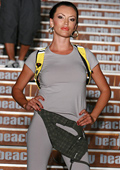 Collections
URBAN TOOL is Viennese designer brand, developing innovative solutions for the carrying of personal belongings in your everyday life. The brand focuses on innovative design combined with amazing functionality.

Stylish, elastic accessories fit all the wonders of modern technology such as Apple iPod, laptops, smartphones, documents, wallets, keys, without spoiling its shape and get bigger with each additional item.