Tag: lycra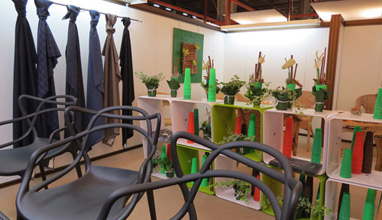 Sustainable fabrics
I visited Lanificio Comero during Milano Unica trade fair and had a chance to see their fabrics collection for Fall/Winter 2015/2016.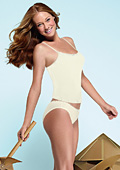 Underwear and Swimwear
Undoubtedly, every modern woman needs "smart" fashion, to meet the high requirements of technological time and busy lifestyle. Sloggi proudly provides her with the exciting "new generation" underwear sloggi Sensual Fresh.
The popular in here series underwear sloggi Sensual, quickly turned into a bestseller is made by a material innovation – smooth microfiber, without edges, in simple style patterns, which take the form of the body as a second, invisible skin, that makes you feel good and comfortable.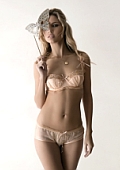 Underwear and Swimwear
When you think about the bra your mind conjures up an array of images. Who can forget Jean Paul Gautier's creation for Madonna's Blonde Ambition Tour? A fashion defining moment where the bra was transformed from underwear to outerwear.

There is no doubting we have come a long way since throwing off the constraints of corsetry a hundred years ago but British women still haven't got the right support from their bras or from their men! New research reveals half of British men have no idea what size their women wear in the bra department and over 600,000 ladies want a remote control bra to help their boyfriends' pinging power during a night of passion.