Lanificio Comero collection of worsted wool fabrics for Fall/Winter 2015/2016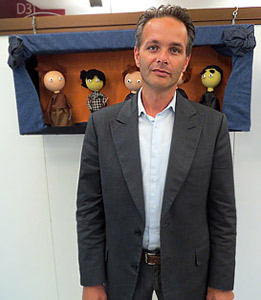 I visited Lanificio Comero during Milano Unica trade fair and had a chance to see their fabrics collection for Fall/Winter 2015/2016.
The company is a worsted mill in the Biella area, which produces fine and extra-fine pure new wool fabrics for men's clothing (suits, trousers and jackets) and also some wool and lycra stretch fabrics suitable for ladies' clothing.
The collection of worsted wool fabrics is entirely made in Italy, from spinning to finishing. It is composed of pure wool fabrics, stretch fabrics in wool/lycra and mixed fabrics in wool and natural fibers.
The fabrics of the brand for the next Fall/Winter season include a lot of blue, being a very popular colour. Another popular trend is also to create subtle designs in the textile. The fabrics for jackets become more and more important and more and more designers create blazers without a lining, which can be worn with more casual pants.
Stretch fabrics in wool/lycra, cotton/lycra and linen/lycra are very important in the company portfolio, as they provide more comfort. The new Travel Fabric line offers high performance clothes: wrinkle free and wrinkle resistant, water repellent, stain resistant.
Lanificio Comero was founded in 1950 and it has become a benchmark for Biella's textile industry over the last fifty years. Every stage of production is carried on in Gattinara, in two plants covering a total area of 114,000 sq meters. It reaches an yearly production of about 3.000.000 mts and employs about 200 people.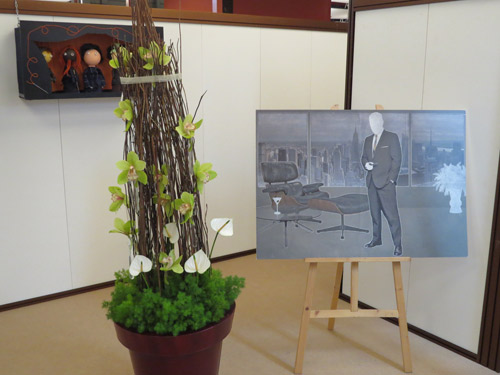 The sales structure is co-ordinated by the management at Gattinara, but has a network of agents in nearly 30 countries all over the world.

Photos:
1. The designer of Lanificio Comero
2. - 4. The booth of Lanificio Comero at Milano Unica, September 2014
Photo © Be Global Fashion Network


Hits: 8123 | Leave a comment