Tag: knitted sweater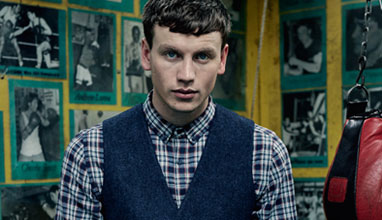 Menswear collections
Robbie Williams created the Farrell line as a tribute to his Grandfather, Jack Farrell - a notable dresser on the Stoke-on–Trent scene. The latest collection of Farrell takes inspiration from the past while remaining firmly rooted in the present, offering clean modern cuts in classic shapes.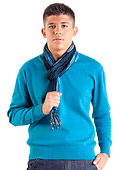 Collections
Take a look at collection Fall/Winter 2012-2013 of the Bulgarian brand for men's fashion Styler.

A big variety of machine knitted sweaters, long sleeve blouses, shirts, jeans garments, trousers, jackets, suits as well as accessories - scarves, hats and gloves offersStyler for the Autumn-Winter season. The main colours used are blue, lilac and red. The models are in sport-elegant style.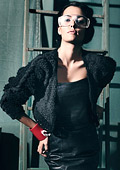 Collections
On the threshold of autumn, when the summer remains a memory and autumn and winter dictate changes in our wardrobe, the young Bulgarian designer Evgeni Petkov-Eugenio presents us his new collection for Autumn-Winter 2012/2013. Yes, once again it is Eco and represents some of the strongest fashion trends for the autumn-winter season - Eco fur, black leather, baroque lady and knitted sweaters!