Tag: italian suit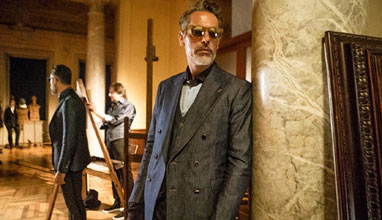 Menswear collections
For too long, the playboys, fortune-makers and empire-builders of the world have been forgotten. It's time, once again, for these icons of masculine power to rise and take their rightful place at the centre of the sartorial stage. Billionaire presents an extravagant, rich wardrobe for mature men who are unafraid of who they are and who they want to be.
Menswear collections
Attolini is synonymous with Neapolitan tailoring, and their grandfather and father wrote some important chapters in the history of this prestigious school of Italian expert craftsmanship. They represent the third generation of the family and we know that this is a legacy to be cherished, a heritage of skills that they cannot lose, but that, on the contrary, they must continue ceaselessly to enhance.