Tag: informal
ABC of the men's suit
The term 'blazer' originated in 1825 and then meant only 'the red flannel boating jacket worn by the Lady Margaret, St. John's College, Cambridge, Boat Club'.
Nowadays, a blazer is a type of jacket resembling a suit coat cut more casually, typically with metal buttons. It is intended as an outdoor jacket and always solid-colored - usually blue, black, camel or dark green. It is single- or double-breasted and made of sturdy material.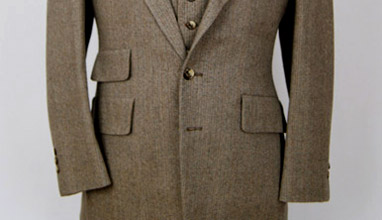 ABC of the men's suit
After we have discussed different types of men's suits, now let's take a look at kinds of coat's pockets.
Standard man's coat has two outer pockets and they can be:
Patch pockets - they are sporty type pockets, mostly seen on summer linen suits or other informal styles. A patch pocket is a single extra piece of cloth, sewn directly onto the front of the jacket...