Tag: influencers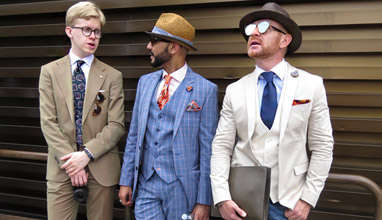 Menswear Trends
Anything but black - such are the fashion trends every year at Pitti Uomo. And while the trade fair has to offer a lot of sportswear, the influencers still stick to dandy style and dress with high quality suits, ready to be shot and present their attire on the social networks. So many ellegant men in one place - it is possible only at Pitty Uomo!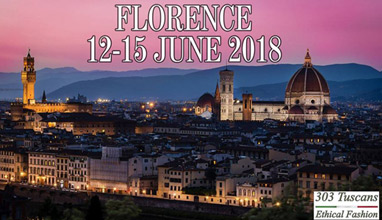 Fashion fairs
"303 Tuscans Ethical Fashion" organizes a conference about ethical fashion from 12-15 June 2018 in Florence, Italy, during Pitti Uomo '94. Be Global Fashion Network is a media partner of the event. All fashion influencers, designers, business entrepreneurs and retailers are welcome to join for free.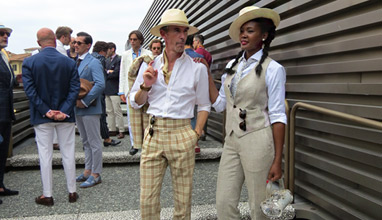 The dandy style
Pitti Uomo is undoubtedly a premier men's fashion event. At Pitti Uomo you can see the latest trends, new designers and companies in men's fashion, premiering the best men's tailoring from across the globe, but also the best dressed men in the world. The best sentence I have ever heard is that there you can meet "anyone who's anyone in the menswear business". And this is true. The atmosphere is unique and you feel like everyone is your friend. Everyone is smiling and having fun and at the same time doing business.