Tag: groomsmen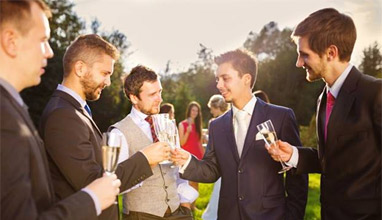 Menswear accessories
If you're hunting for the perfect gifts for your groomsmen, look no further. Customized unique groomsmen gifts are easy to find. Choose from this list below and you're sure to impress your groomsmen.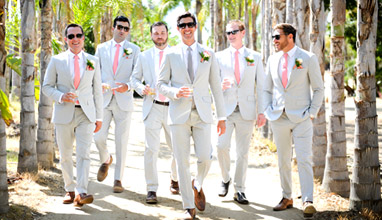 Made-to-measure Men's Suits
California-based fashion atelier Grooms Grotto offers custom suits for grooms and their groomsmen. The idea of the brand is to offer an extraordinary experience for the soon-to-be-husbands, giving them some special men time with their best friends, while customizing perfectly-fitting suits for each one.