10 Best Groomsmen Gifts
If you're hunting for the perfect gifts for your groomsmen, look no further. Customized unique groomsmen gifts are easy to find. Choose from this list below and you're sure to impress your groomsmen.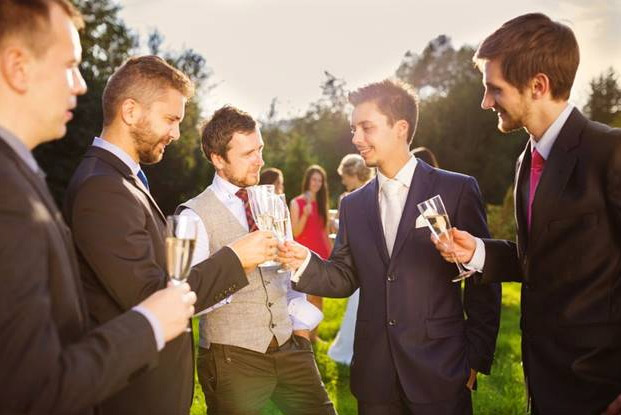 Watches
Nothing says classic sophistication like a good old-fashioned wristwatch. Get your groomsmen a gift they can wear with anything anywhere any time with a watch. Today's watches don't have to break the bank; in fact, you can buy sophisticated watches for men for under $100. Browse a collection of men's waterproof watches, sports watches, or basic watches with metal or leather bands. Give him a classic gift he won't soon forget.
Sunglasses
Sunglasses are another timeless gift he can wear all year. For a gift like sunglasses, go for a classic pair that suits every face shape. Ray-Bans are a time-old favorite for men and women alike, and nothing says suave like a pair of aviators. If one of your groomsmen forget his shades for the wedding, he'll be in luck!
Personalized Whiskey Glasses
Many men like a good glass of whiskey, and a personalized set of whiskey glasses shows you took the time to make their gift special. Get custom engraved whiskey glasses that commemorate your wedding with your initials, or make it personal with their own initials on the glass. Some engravers will engrave faces, sayings and much more.
Beer Growler and Pint Glass Set
If your groomsmen are more of a beer drinking lot, a growler and pint glass set is the way to go. Just like with whiskey glasses, pint glasses can be engraved with almost any design you please. It's a perfect gift for everyone, or you can mix it up if your groomsmen are divided between whiskey and beer.
Custom Decanter
Do you see a trend here? Alcohol related gifts are a popular choice among grooms for their groomsmen. Decanters are the penultimate gift for a true gentleman's home. It's the perfect addition to a bar cart or set up and adds both fashion and function to any living room or kitchen.
Engraved Pocket Knife
If your groomsmen are the rugged type, an engraved pocket knife is sure to impress. Surprisingly, you can find a number of craftsmen that will engrave just about any kind of knife, no matter how big or how small. Almost every detail can be thought out from blade to color, handle material and engraving and everything in between.
Vintage Shaving Kit
Vintage shaving kits exude class. The Art of Shaving brings back the prestige of the time-old ritual of shaving so you can truly enjoy the self-care process. Build your own set with razors, brushes, skin care and other accessories.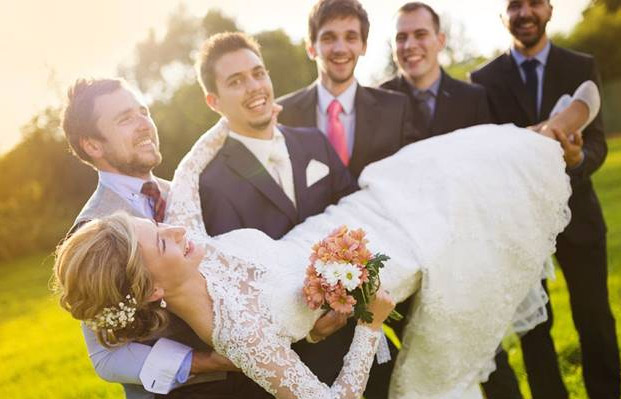 Cigar Box
Traditionally, to smoke a cigar is to mark a special occasion. This tradition harkens back to the days when cigars were extremely expensive luxury items, and were treated as such. Cigars were historically smoked on occasions like the birth of a child, marriage, victory or business deal. Cigars are the perfect gift to commemorate your big day and a custom takes the groomsman gift up a notch.
Personalized Carabiner
If you and your groomsmen are the outdoorsy type, a personalized carabiner is a no-brainer. Custom carabiners are simple, can be carried on the keychain, and signifies the bond you share over your outdoor trips together. Get the carabiner engraved with your wedding date, names or other signifier to commemorate the occasion.
Engraved Tie Clip
This is the perfect gift that can be worn to and after the wedding. A simple tie clip with their initials engraved is all he needs to pull his look together from this event and beyond. It's a precious and ageless gift that will always remind him of your special day.
Buying gifts for your groomsmen should be fun. After all, you are showing your love and appreciation for your best mates. Show them you care with one of these cool gifts.


Hits: 4588 | Leave a comment