Tag: Thom Sweeney
Bespoke Men's Suits
Whether bespoke, made-to-measure or ready-to-wear, the process starts with a conversation. They'll listen to your needs and give you a drink before offering their expertise.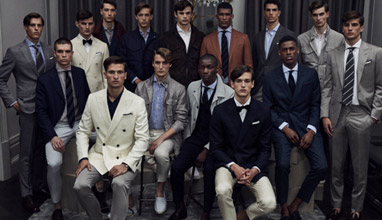 Menswear collections
Jude Law's wardrobe in 'The Talented Mr. Ripley' is Thom Whiddett and Luke Sweeney's inspiration for their latest men's collection. 'Thom and I have always loved that film. We always felt that it was the perfect Summer wardrobe for Summer evenings and day times', said Sweeney.