Tag: Tagliatore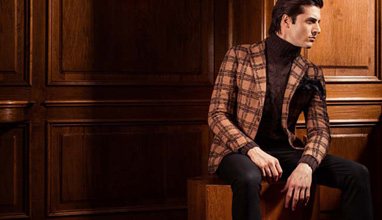 Menswear collections
Pino Lerario, Tagliatore's creative director, picks up the London's vibe to create a new concept of masculine elegance. The Fall Winter 2018-2019 collection is based on outerwear proposals with a clear British flavor. Also the rock touch, an important part of Tagliatore's DNA, seems to regain the history of Savile Row, when in January 1969 the Beatles performed for the last time from that unforgettable rooftop.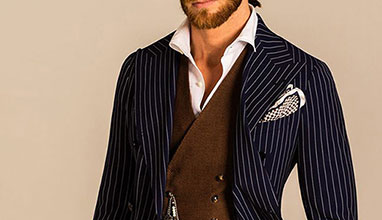 Menswear collections
Watching the London courtesy but maintaining a strong bond with the Italian traditions, this is the synthesis of the Spring Summer 2018 Tagliatore collection. Jackets and dust coats describe a research made of changes, a symbol of the contemporary and influences. Rock music and classical elegance are united in a harmonious concert which draws inspiration from thought and culture.
Menswear collections
verything starts from the creativity of Pino, a flexible and versatile mind, capable of capturing from the smallest shades the inspiration for a new collection: the texture of a fabric, the nuance of a colour, the details of an accessory, a check design. The design of the jacket is the palette from which to develop the creative ideas: the slim and soft forms, the perfect fitting, the research and enhancing of details, the revers, the shoulders, the sleeves, are at the basis of the concept of a Tagliatore garment.