Tag: Pirelli
How to refresh the business
Merino wool has once again been put to the test through the Luna Rossa Prada Pirelli team uniform, designed and developed for the 37th America's Cup. The uniforms further cement Merino wool's rightful place as a new breed of natural-performance sailing wear.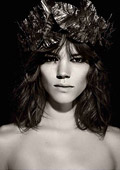 World fashion
The official world premiere of the 2011 edition of the world-famous Pirelli annual calendar took place in Moscow on Tuesday.

The official presentation of the new calendar "Pirelli" for 2011 was at Hotel Ritz in Moscow. The creator behind this year's project is one of the world's leading fashion designers, Karl Lagerfeld.