Tag: OEKO-TEX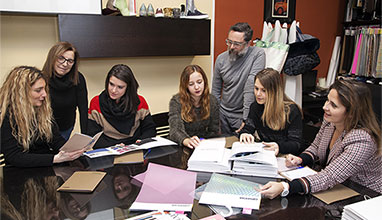 Business news
Italian Converter, a leading manufacturer of innovative fabrics for fashion, footwear and accessories, expands E.C.O. Kosmos, the fully traceable, transparent and 100% Made in Italy cross-collection. The acronym E.C.O. - Ecologic, Conversion, Optimization perfectly reflects the founding values of the Italian Converter philosophy and represents a further step in the company's responsible path.
Sustainable fabrics
Bugis has developed a new knit fabric 100% cotton super water repellent, which dries faster and preserves all the natural confort of the cotton, while keeping all the benefits of breathability of untreated natural fibers.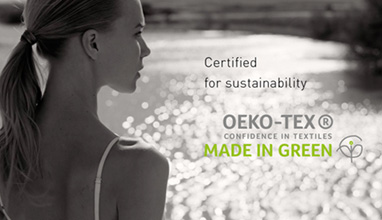 Organizations
MADE IN GREEN by OEKO-TEX® is an independent textile label for highlighting consumer products and semi-finished products at all levels of the textile chain that are made from materials tested for harmful substances and that have been manufactured by using environmentally friendly processes and under safe and socially responsible working conditions.