Tag: Naeem Khan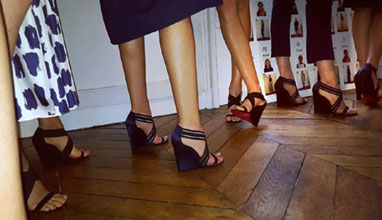 Accessories
For SS16 from New York to Paris, Christian Louboutin shoes have traversed cultures and continents through the imaginations of our collaborating designers. From a Mediterranean paradise at Naeem Khan to a surrealist psychedelic party at Holly Fulton, it's been a wild ride back to Paris. But the voyage didn't end with our homecoming, instead, on arrival, Olympia Le Tan ushered us into "Hotel Olympia" - a collection that served as homage to the recently demolished Hotel Okura in Tokyo.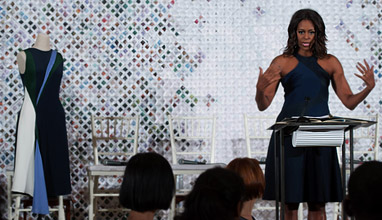 Fashion design education
150 high school and college students (designers-to-be) were selected by the White House to participate in this first of its kind Fashion Education Workshop, aiming to show what it takes to be a success in the fashion industry.