Tag: Kristos Avraam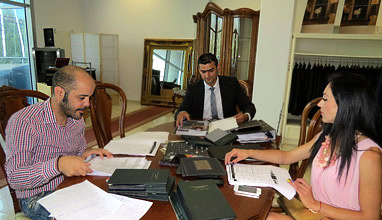 ABC of the men's suit
Kristos Avraam is on a 5 day practice at Richmart factory in Ruse, Bulgaria. He is a participant in the Men's style project, organized by the Men's Fashion Cluster and he is creating his men's suits collection for the project now. He described his models as "Smart chic" and revealed that his suits will be from two colours - a different color for the jacket and the trousers, which is a very popular trend for casual suits.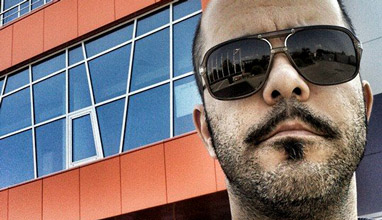 Interviews
Today we're going to present you Kristos Avraam from Cyprus. He is one of the contestants in Men's style international fashion design project.
Kristos Avraam was born in June 1979 in Nicosia, Cyprus. He graduated from the Fashion Design Department of the Frederick Institute of Technology (Nicosia) in 2000.