Tag: Guabello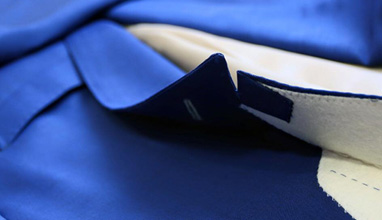 Bespoke Men's Suits
Genaio offers you an travelling tailor service. Together with you personal tailor you can create your own personalised woolen suit. They offer all their clients world's best italian fabrics like: Ermenegildo Zegna, Loro Piana, Scabal, Holland & Sherry, Vitale Barberis Canonico, Guabello, Ariston and more. They work with the made-to-measure(mtm) system (also called size Forc?). This is by using an existing pattern that gives us the ability to create the perfect suit and work within this method with almost 60 points which always creates "a one-of-a-kind" suit. The Unique Captivating Pattern exists since 2006 and is constantly maintained and perfected. Depending on posture, desires and trends, we offer a flattering fit of your suit or jacket, but also an overcoat or trousers.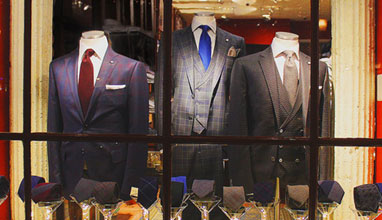 Made-to-measure Men's Suits
At Dash's, they are passionate about men's clothing, and strive to ensure their clients always feel satisfied with the quality, craftsmanship, value and service they offer. After over 30 years in the industry, Dash's of Old Townis established in response to the trends the owner saw in the market - clothiers and department stores were relying on labels to sell their stock and taking advantage of an uninformed public. In addition, many sales associates themselves were uninformed about the very garments they were selling.