Tag: Cantarelli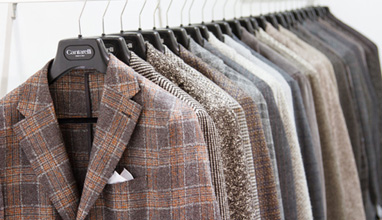 Menswear collections
Elegance, functionality, comfort, making for a single concept – lifestyle. For Cantarelli this means identification with the need to maintain the considerable prestige enjoyed by the very best and most exclusive producers of Italian tailored products, renowned and appreciated worldwide. To present to best advantage the style of each man, Cantarelli adopts precise codes, and goes for technical perfection. However, this does not mean Cantarelli is incapable of adapting itself to the varieties of personal traits and, indeed, we hope to provide all with possibilities to set themselves apart with class.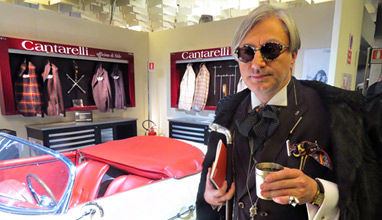 Menswear collections
In a modern workshop, the mechanic, thanks to art and craft, together with capable hands when developing the carburation, turns a car in a four-wheels jewel.
In the same way, in Cantarelli, with expert hands to assemble the fabric and a unparalleled fit and modernity, create impeccable clothing for the man, with an incomparable and unmistakeable style.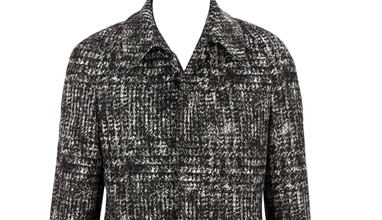 Menswear collections
The exclusive wardrobe of the Cantarelli man for the season Autumn-Winter 2015/2016 is focused on the reasearch of fabrics and colours, combined with the modern culture of tailoring expressed in soft tailored jackets with 'accentuated' shoulders, with macro patterns and jaquard or bouclé effect in silk and wool or alpaca/cashmere, well recognizable in Cantarelli style.