Tag: Aqua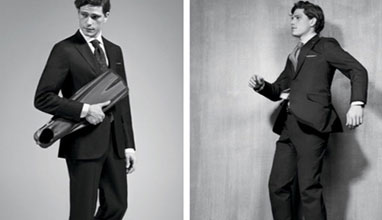 Made-to-measure Men's Suits
ISAIA was founded in Naples in the 1920s thanks to the intuition of Enrico Isaia, forefather of the family, who opened a fabrics store for the most renowned tailors in town. In later years, Enrico set up a small workshop next to the store, where skilled craftsmen made tailor-made men's clothing.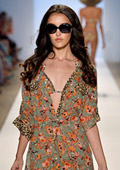 Fashion shows
New York, NY (May 31,2013) South Beach will once again come alive this July, as the swimwear industry's most highly anticipated event returns for the ninth year. Mercedes-Benz Fashion Week Swim will heat up the sands of The Raleigh Hotel with five days of designer runway shows, presentations and parties on July 18-22, 2013. IMG Fashion announced today the preliminary list of designer who will be presenting their latest Collections.
Curious
Alexandrite
Alexandrite is a rare variety of Chrysoberyl. Alexandrite was discovered near Ekaterinburg in the Ural Mountains in Russia in 1830, and was named after Alexander II. Other sources now include Sri Lanka, Burma, Brazil, Zimbabwe, Madagascar and North America. The important feature of Alexandrite which makes it highly unusual and collectable amongst gemstones is its strong color change when viewed in different lights. Many other stones show a similar property, but nowhere as strongly, and not with such highly contrasting colors.