The Boom Of Ecological Fashion: Current Fashion Brand Strategies
In August of this year, the pillars of the elite world fashion concluded the so-called Fashion Pact. Although this agreement does not carry any legal force, when industry giants represented by Chanel, Ralph Lauren and Prada, and 28 other companies begin to take measures to fight against global warming, this means that everything got pretty serious. This pact shows serious changes both in the priorities of the worldwide industry, but also in fashion trends for the coming decades.
The eco-awareness trend is not fresh and new, as the first boom in eco-fashion happened in the distant sixties. In the 60s, the main problem for society became a vast number of clothing manufacturers in Asian countries. From that time, several essay writers highlighted the issue many times, for example, in articles written for academic purposes. In 2019, when the threat of eco-catastrophe became not just a hypothetical warning, but also a real problem, fashion cannot ignore it. That industry not only responds to the trends and needs of society. First, the fashion industry is the second most polluted environment. A trillion cubic meters of water, 30 trillion cubic liters of various oils, and 20 billion tons of chemicals are spent annually on the production of fabrics of all types.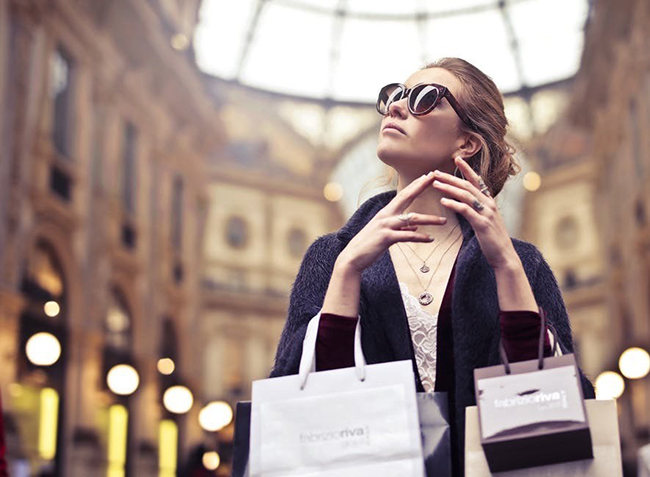 Why Fashion Cares About Eco-Friendly Image?
Since time obliges people to think and care about the environment, many industries, succumbing to the trends and demands of society, tend to jump on the bandwagon and switch to natural raw materials. An active strategy of eco-friendly fashion and conscious consumption is led by brands such as Nike, H&M, Levi's, Victoria's Secret, Adidas, and others. Now seemingly crazy solo sustainable act in the style of Stella McCartney, who in collaboration with the company for the disposal of plastic bottles Parley Ocean Plastic began to produce clothing from oceanic trash, has become commonplace for global brands. For example, the sports brand giant Adidas said that the brand plans to expand the scope of recycled plastic for the production of shoes and clothes. Previously, it was used only in the shoes of the flagship line. Thus, the company will try to make the brand more environmentally friendly and conscious. The company intends to prepare for such a step and introduce changes gradually so as not to have a noticeable effect on Adidas' profit. Adidas expects to switch to the environmentally friendly production method by 2024 finally.
What Are the Main Ramifications of Eco-fashion?
- Sustainable fashion (Conscious fashion)
The central concept of this trend is "no harm policy" The idea is that the manufacturer must understand whether his thing will harm the planet at every stage - from the beginning of production to the end of its life cycle and also its ability to be recycled. Conscious fashion was discussed more actively after a couple of years ago the manufacturer Benetton was held accountable for a crime that resulted in the death of more than a thousand people. They all worked in the Rana Plaza factory in Bangladesh for C&A, Primark, as well as Inditex brand brands (Zara, Oysho, Massimo Dutti, Bershka, Pull and Bear, Zara Home, Stradivarius, and others). One day, due to the terrible state of the factory, the building collapsed on the heads of workers.

- Eco-friendly
Eco-friendly brands are orientated on production from various materials (recycled or artificially created). This term refers to goods and services that cause reduced or minimal harm to the environment.

- Fairtrade
It is one of the points of sustainable fashion, in which special attention is paid to the export of goods from developing to developed countries, support for small producers from third world countries. For example, few people know that Franco Sozzani was not only the editor of the Italian Vogue but also the ambassador of the fashion4development movement. It is thanks to her that in many countries of Africa, small enterprises were organized, which received orders from the fashion industry.

- Slow fashion
Supporters of the idea of "slow fashion" oppose the rapid change of things in the wardrobe. The most loyal followers of slow fashion wear clothes as often and as long as possible and later carry them for recycling. Sometimes they put the hashtag # 30wears on the selfie in such clothes (this means that the item has been worn at least thirty times).

- Trade-in (exchange transaction)
A system in which an already existing clothing brand of a price category above the average launches a sub-brand of clothing made from recycled material. In this case, we get a closed cycle of the clothing cycle within the framework of one brand or conglomerate of brands.

When the top strikers in the fashion industry begin to play for one team, we can be sure that this brings global changes in the world picture. It means that it is a prime time not only to become more conscious when choosing a brand but also to reconsider what our clothing brings to the world.


Hits: 8000 | Leave a comment