How Can the Fashion Industry Become More Sustainable?
If you just got a new pair of comfortable moto boots for walking, then you've surely done some research in the meantime. As you've probably noticed, there are so many items, styles, and types of products that you can choose from, given that this is such a versatile industry. However, it's the magnitude of fashion as a whole that makes it such a polluting segment of our commerce.
Some studies have suggested that maybe it would be a good idea to label brands based on how sustainable their operations and overall business model are, but while this might be a good idea, it does have some flaws according to experts. The brands we see in stores and online get their products from other manufacturers as well.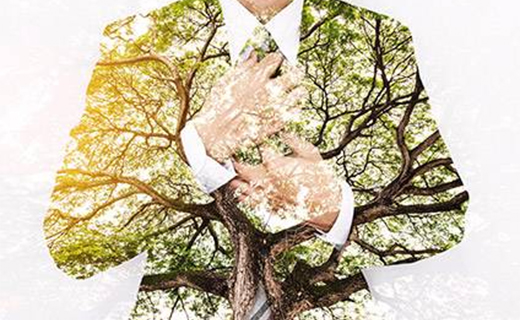 So where is the bigger issue?
While such reports might present fashion brands as the main drivers within this global industry, large-scale manufacturers might be the ones that actually shape it. Often times they serve entry and mid-priced brands because this is where the selling volumes are. They operate at such large scales that the actual production of a brand can seem dwarf-like.
For instance, Pacific Jeans is a large manufacturer located in Bangladesh that employs a staff of 26,000 and manufactures over 36 million garments every year for multiple brands, including GAP, H&M, or Zara.
If such a manufacturer takes a climate change initiative and looks for more sustainable means to produce the clothes, its impact will be significantly more important than if one of those brands would do the same.
An example of pioneering sustainability initiatives that can be achieved even at a large scale is Soorty. This is a denim manufacturer that produces up to 6.5 million meters each month in LEED-certified mills. If reports on the fashion industry's impact upon climate change would include the largest garment manufacturers and their initiatives in this matter it would give more clarity on the entire sector.
Of course, this would also pressure brands to work with those manufacturers that run sustainable production facilities, so the price would no longer be the defining criteria. This would also incentivize factories to adapt their operations and integrate sustainable measures and manufacturing alternatives.
If reports, experts, and consumers focus solely on fashion brands, then only one side of the story is being told and it's not even the one with the highest impact upon climate change. Given that the environment needs measures to be taken urgently, then clarifying every aspect of the fashion industry and the role that it plays in this entire system is very important.
Waste is a big problem
Besides the products that it offers on the market, fashion has another big problem to deal with, namely that of waste. This comes from two different sides, namely that of consumers and that of manufacturers and brands. First of all, people throw away a lot of clothes. Some numbers that only refer to New York City show that residents get rid of approximately 200,000 tons each year.

This should make you think if you really need that new jacket next time you're browsing websites and getting ready to do some online shopping. We no longer shop in stores, so there's a chance that the clothes are not going to look like the way we imagine them upon purchase.

Of course, these can be returned, but sometimes they end up being tossed in closets and eventually thrown out. This short thought doesn't even take into account older clothes. All in all, people within the United States throw out around 12.8 million tons of clothing.

On the other hand, this is just one side of the story. Brands and manufacturers have a waste problem as well, as they deal with having excess materials from trims, yarns, fabrics, and leather. This is a huge problem within the industry overall and many people are now looking for solutions to collect and use these materials for other purposes.

However, many companies are still trying to figure out what the impact is by doing measurements and benchmarking. They want to understand where the supply chain is inefficient in order to make smart decisions.

The good part is that they are ready to invest in sustainability, especially since millennials and Gen Z representatives choose brands based on such criteria.


Hits: 6789 | Leave a comment