Belvest Fall/Winter 2019-2020 collection
The journey, or rather the desire to travel, is the peculiar character of our times. A window that opens upon the future, an instantaneous snapshot captured by a smartphone, or a briskly multilingual chat. Belvest's menswear collection for autumn-winter 2019-2020 takes its inspiration from the multifaceted traveler of today, that in every moment of his life seeks authentic emotional luxury. A dashing style, inspired by the new ethos, where couture is casual yet of great visual impact.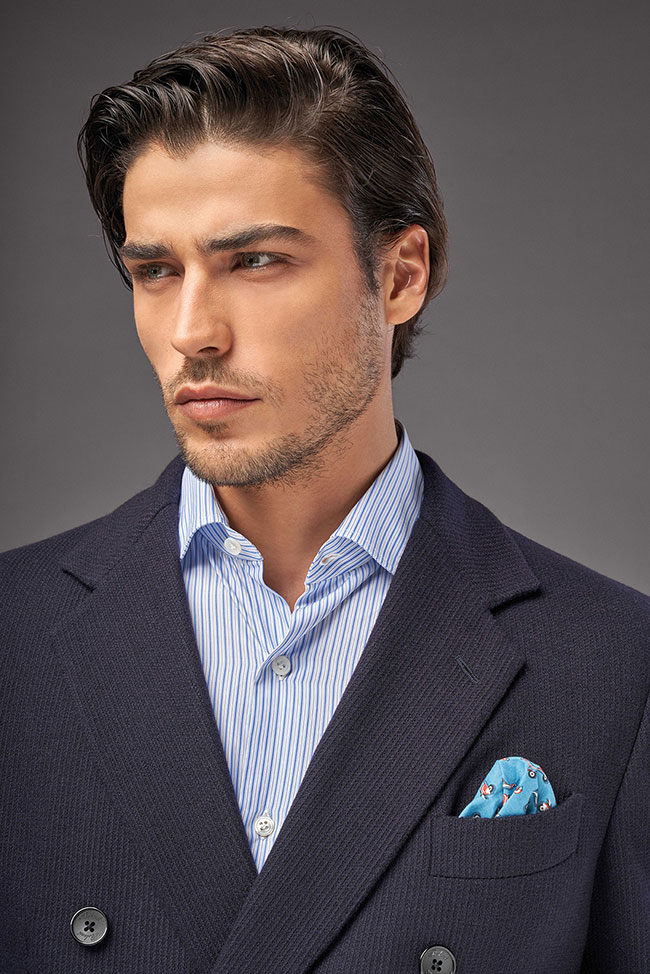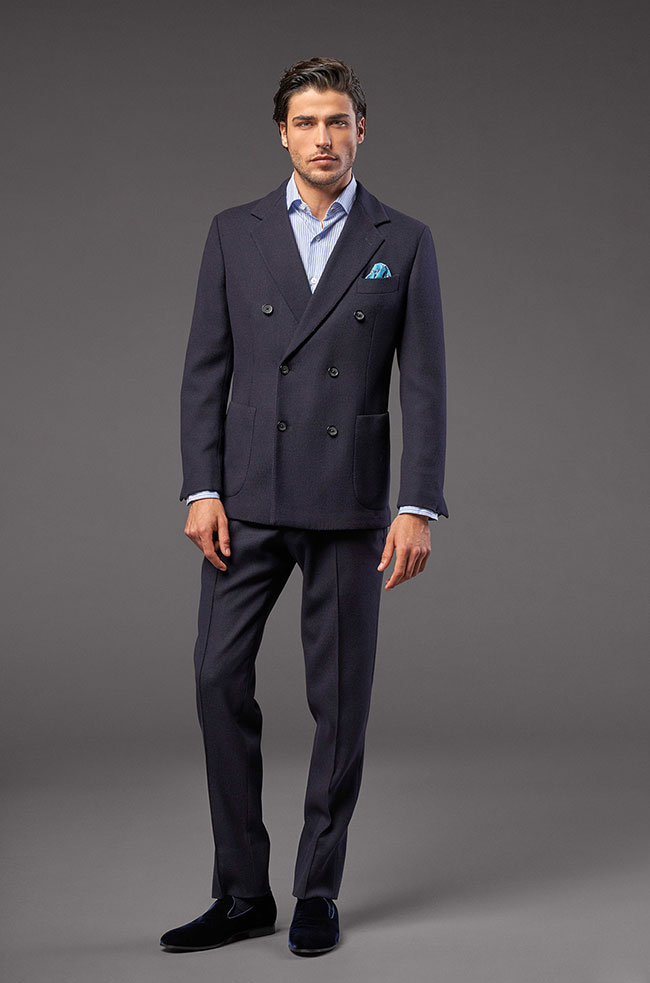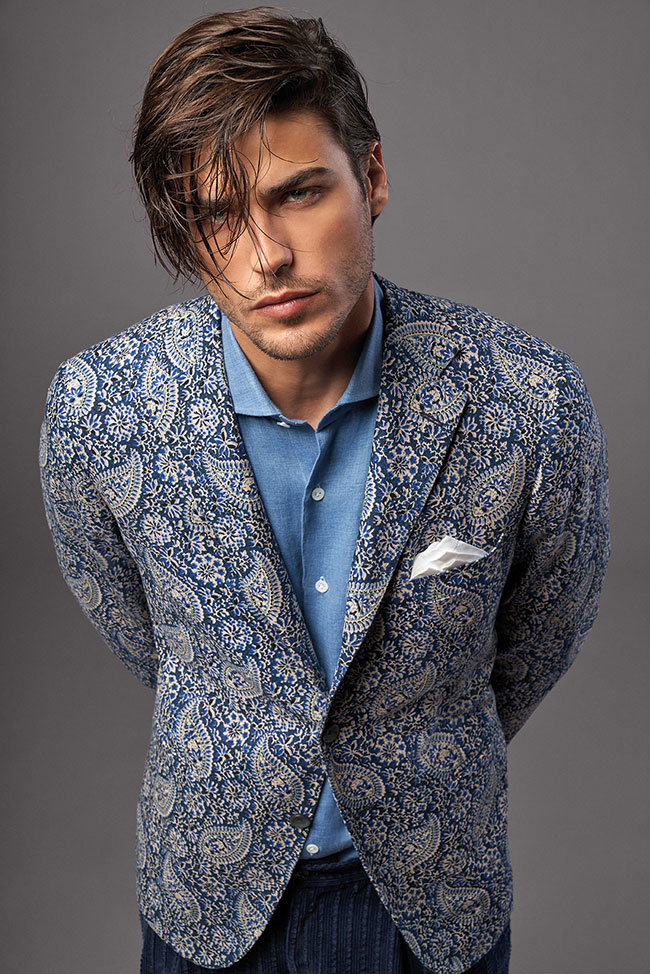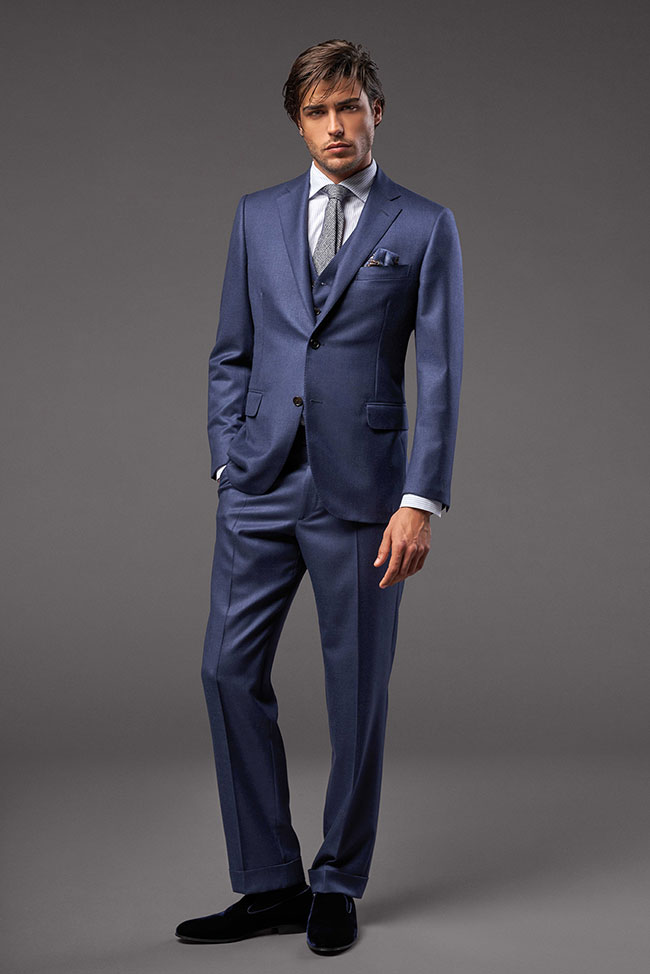 The envision of the collection begins from five key concepts: culture, intelligence, travel, elegance, provenance. The heritage of the suit and jacket Made in Italy, which has always been the backbone of the Belvest product, becomes a material for mixology, the self-irony of a traveler like Chatwin, who constantly comes in contact with different worlds and styles.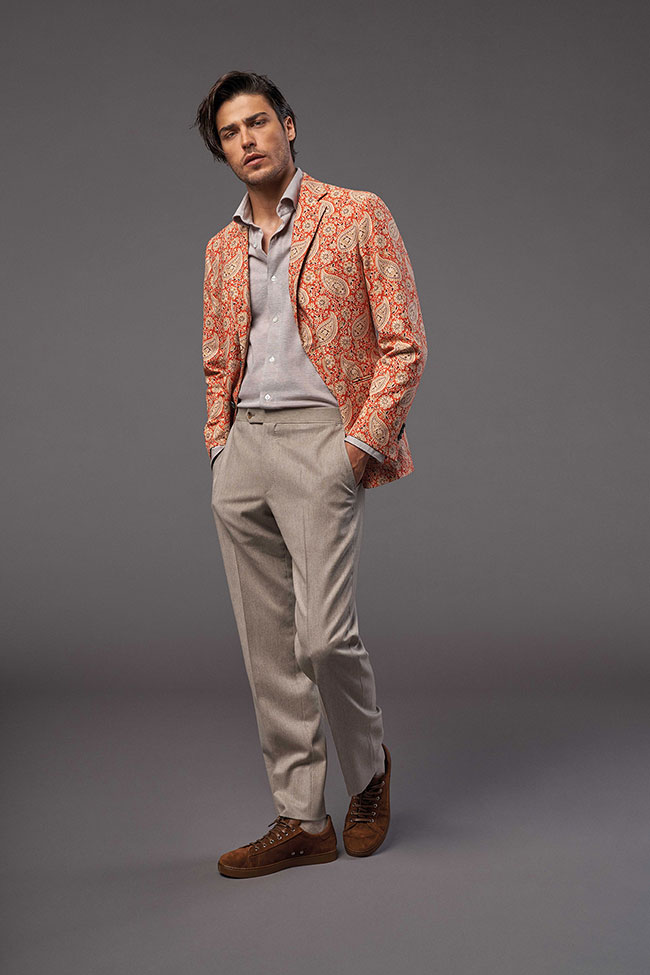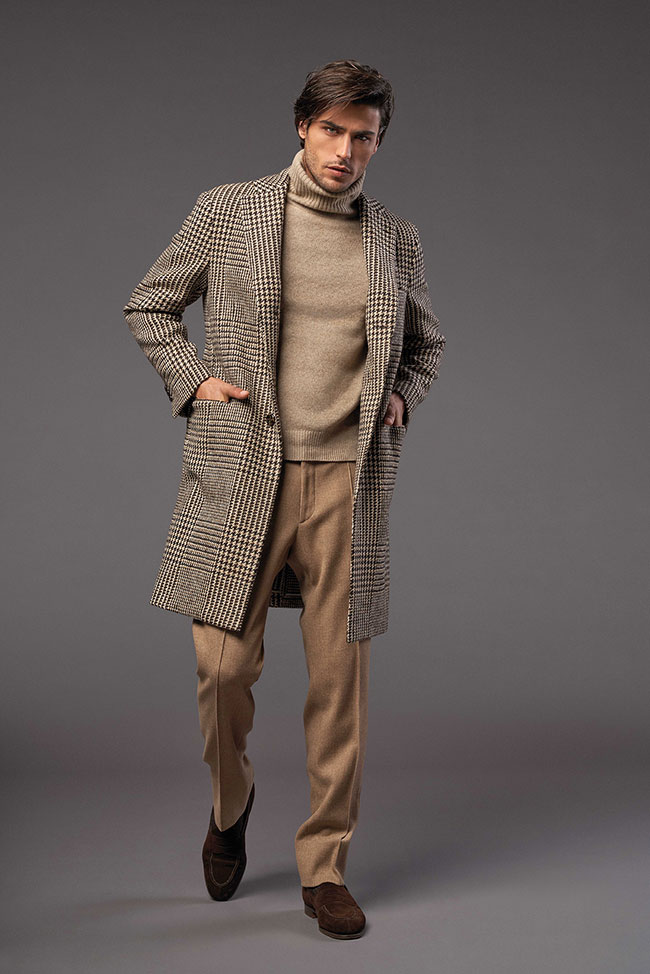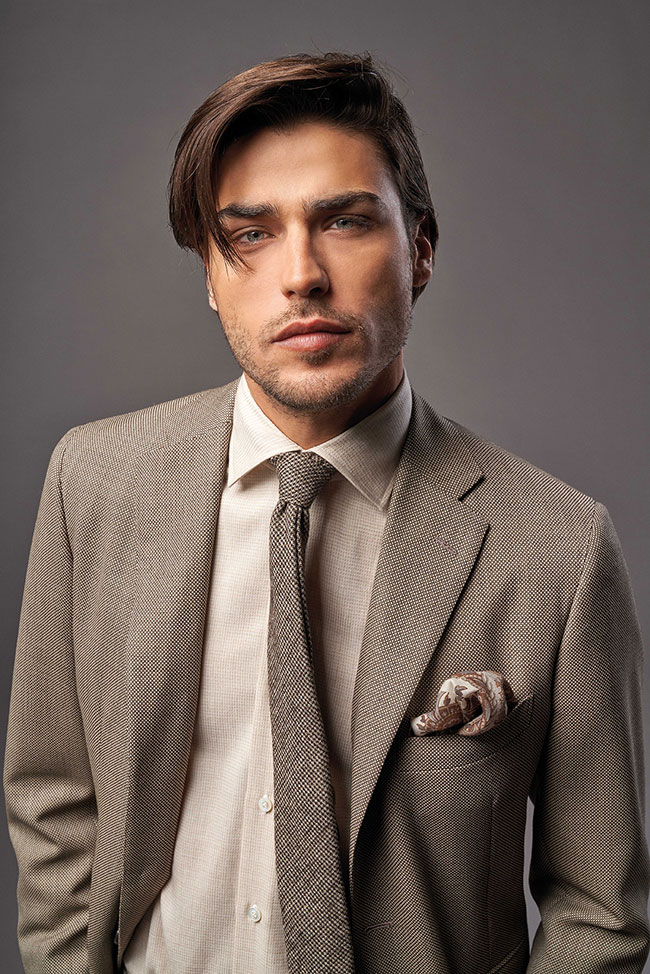 Clothing, conceived from the symbiosis between tailoring and athletic style, dismantles traditional tailoring codes, transforming wearability and imaging. Details and technical materials of the latest generation are combined with the quintessential pieces of the male wardrobe in a magnetic look.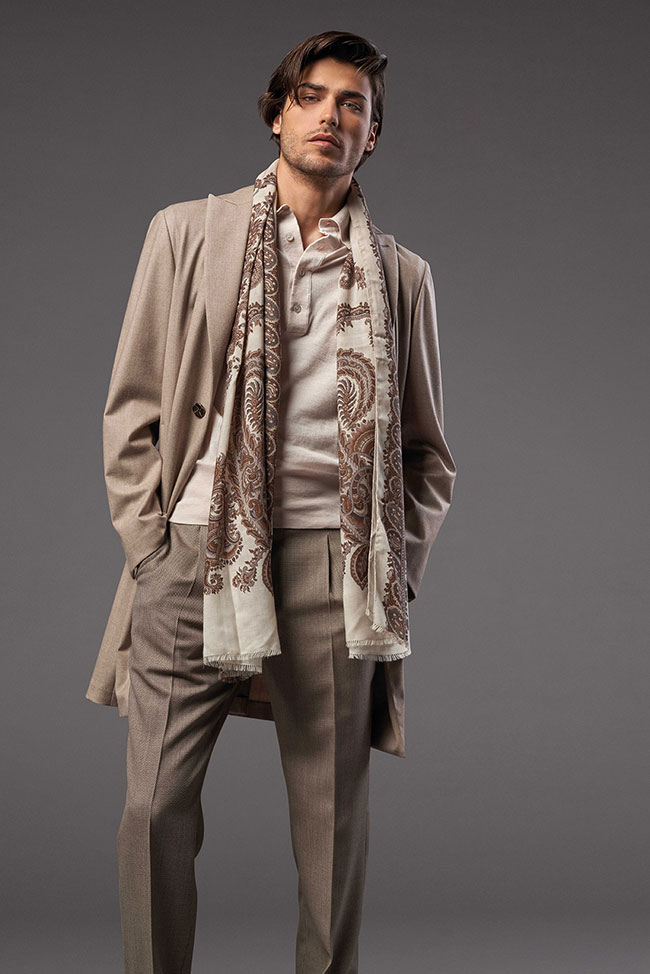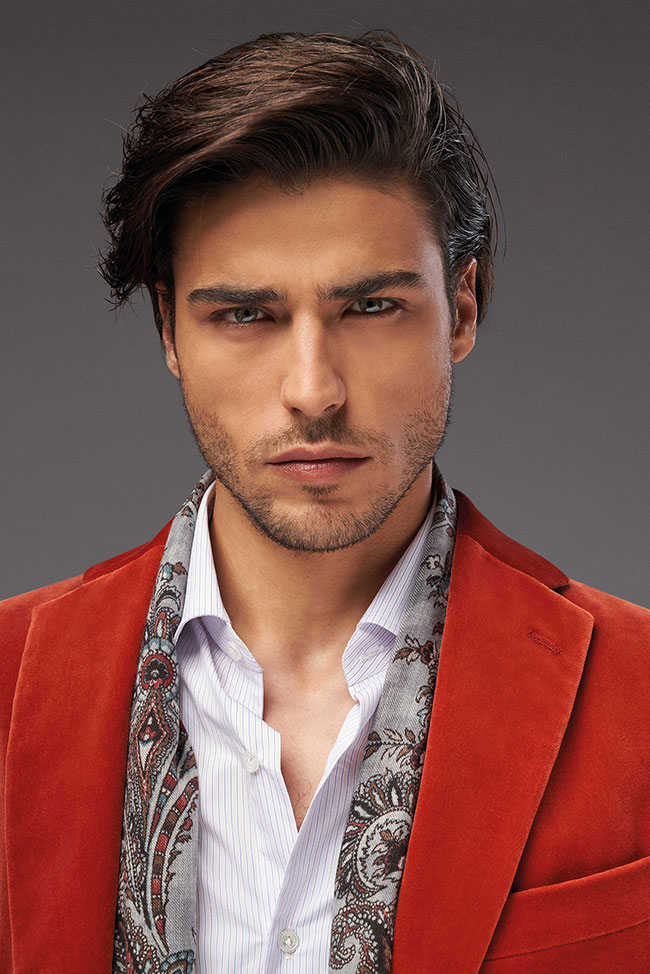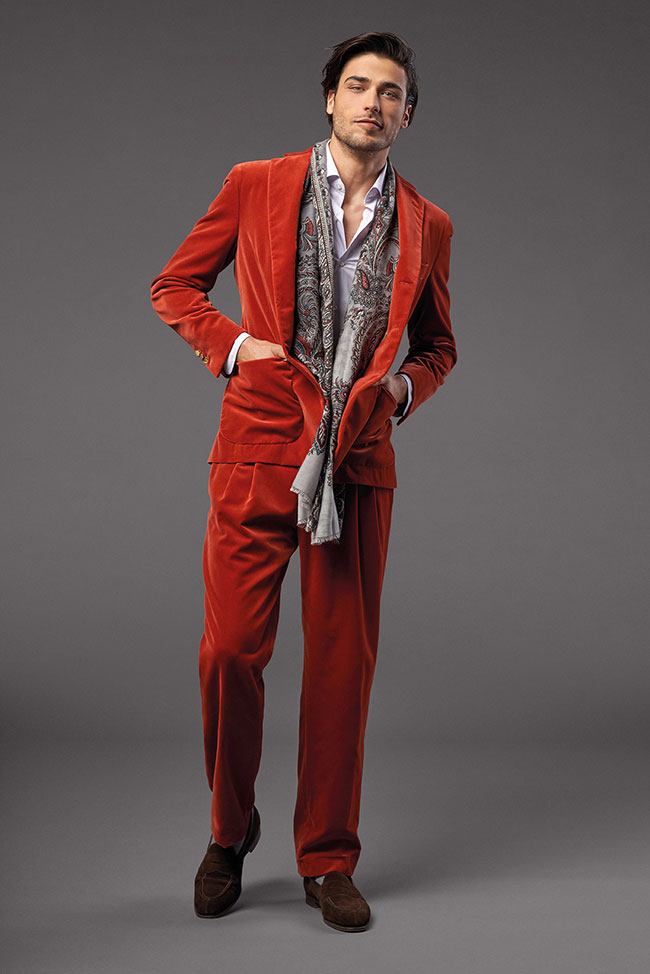 The Millennial Over inspired by the Napoleonic Military is the basis for reinventing the enveloping Winter Coat. The Batavia Blazer becomes reversible, the Peacoat has quilted nylon pockets inspired by explorer's hiking gear, the Bespoke Knit revolutionizes the jersey jacket, like a double-faced cardigan Prince of Wales on one side, Vichy on the other. The double breasted, a bastion of gentlemanlike elegance, is completely unlined in the G50 Cloak, ultra-weightlessness, only thread and fabric.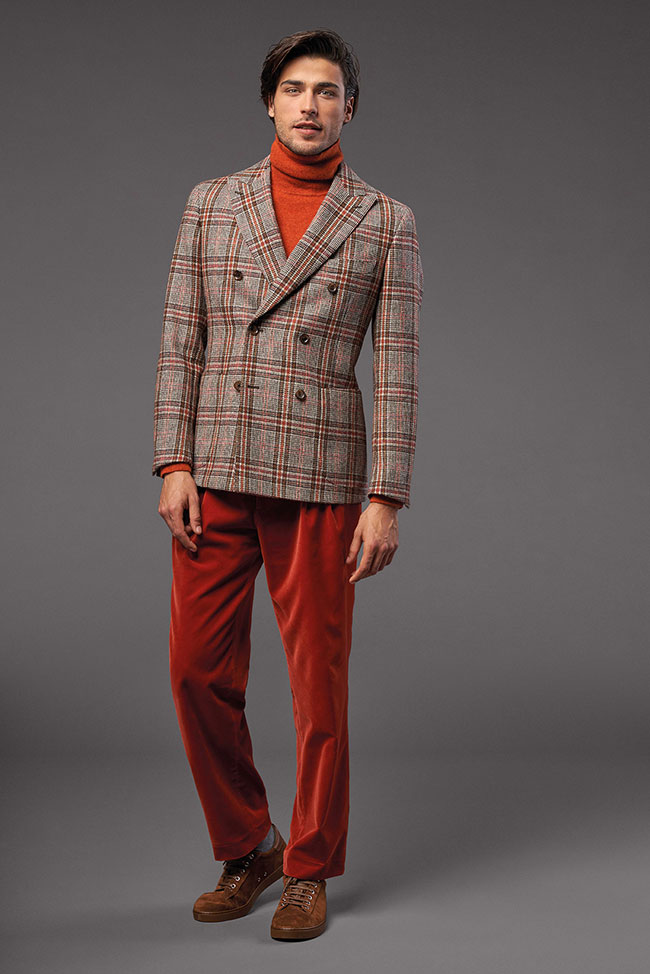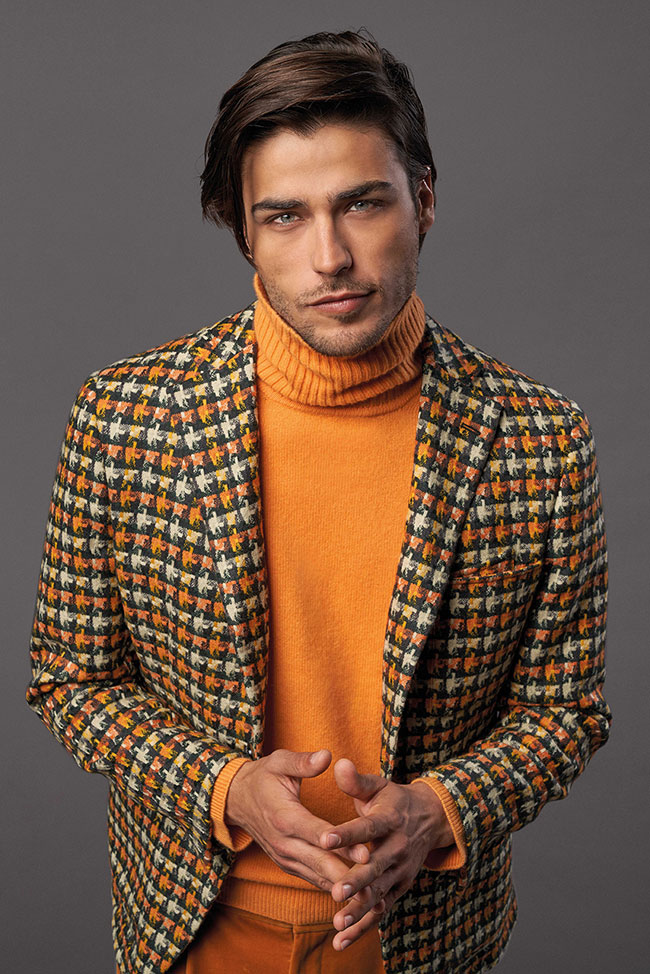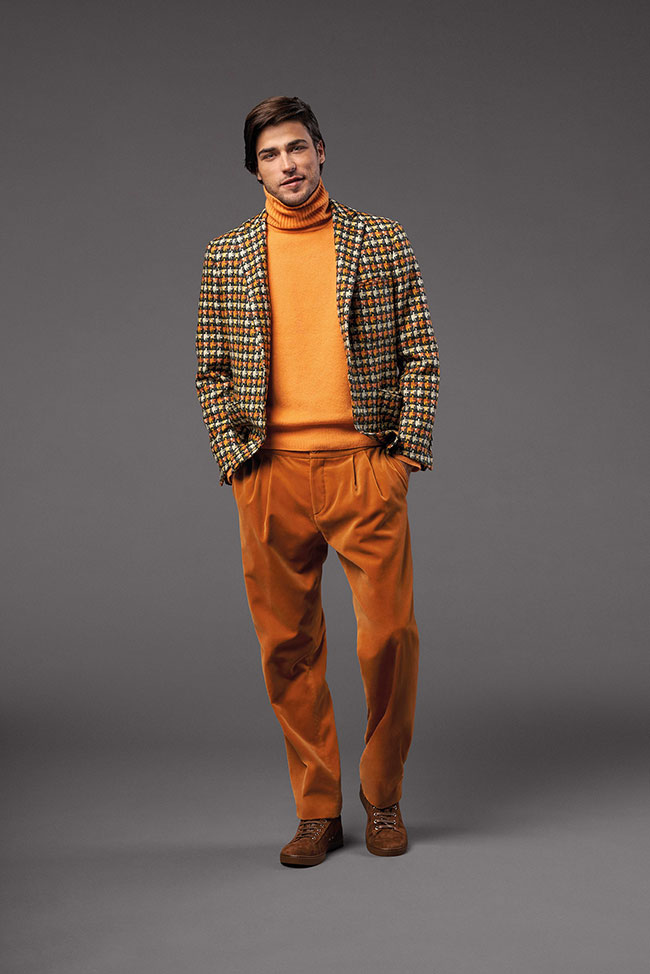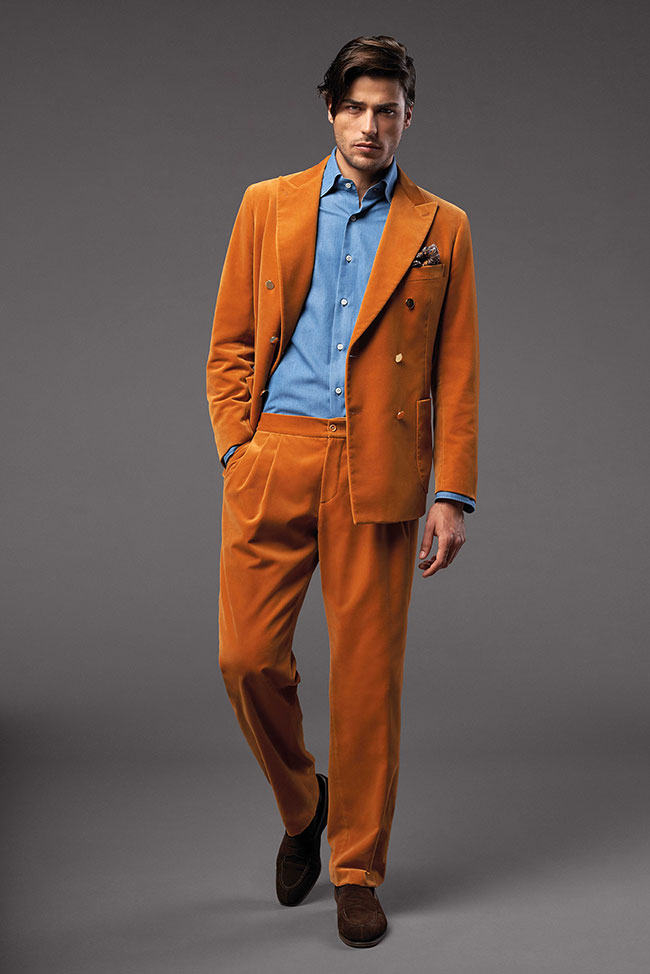 These concepts are reflected in the innovation of the fabric technology: ecological fabrics, natural dyes, matte finishing in jacquard paisley, extremely fine Golden Bale Wool and Vicuna with a lived-in feel, where the naturally aged fiber gives multiple levels of softness. Knitwear reflects the research on fabrics, translated into a intertwine houndstooth fancy. The collection is completed by shirts in fil-a-fil and denim variations in shades of blue, knitted ties in new regimental, and trousers with a new silhouette to reinvent the suit.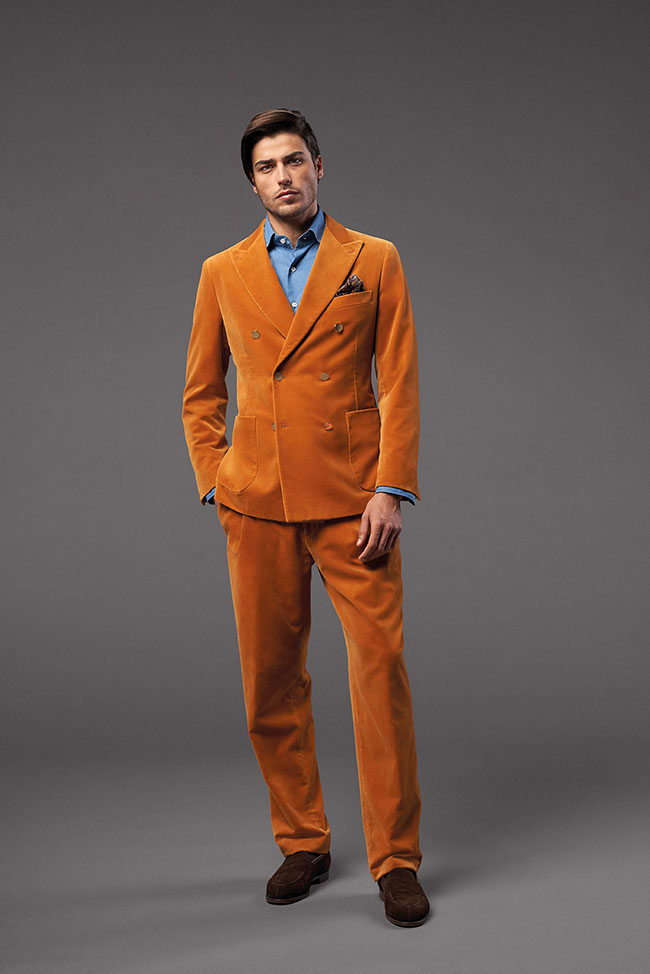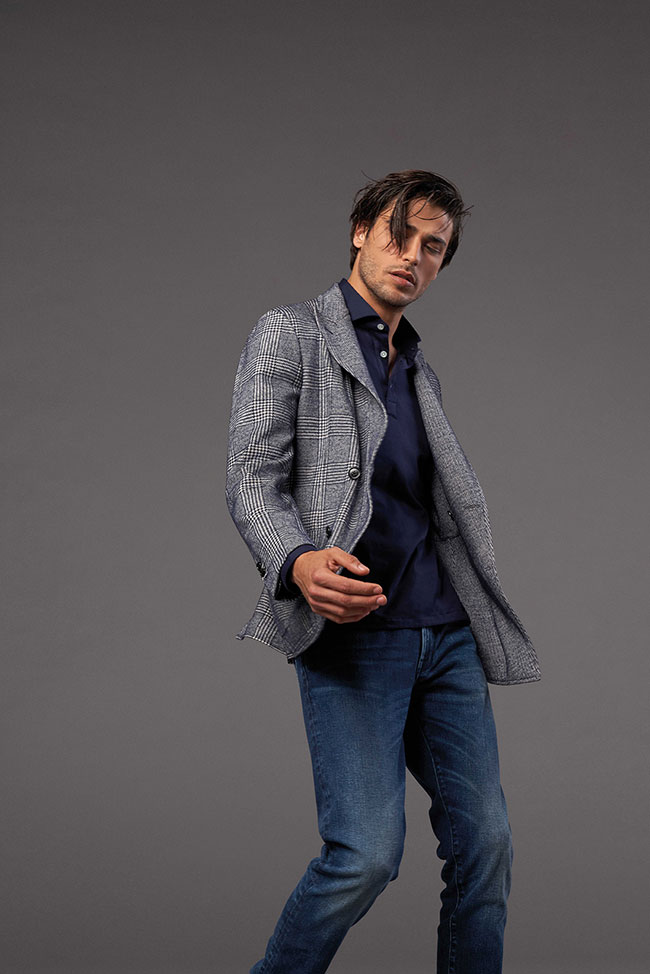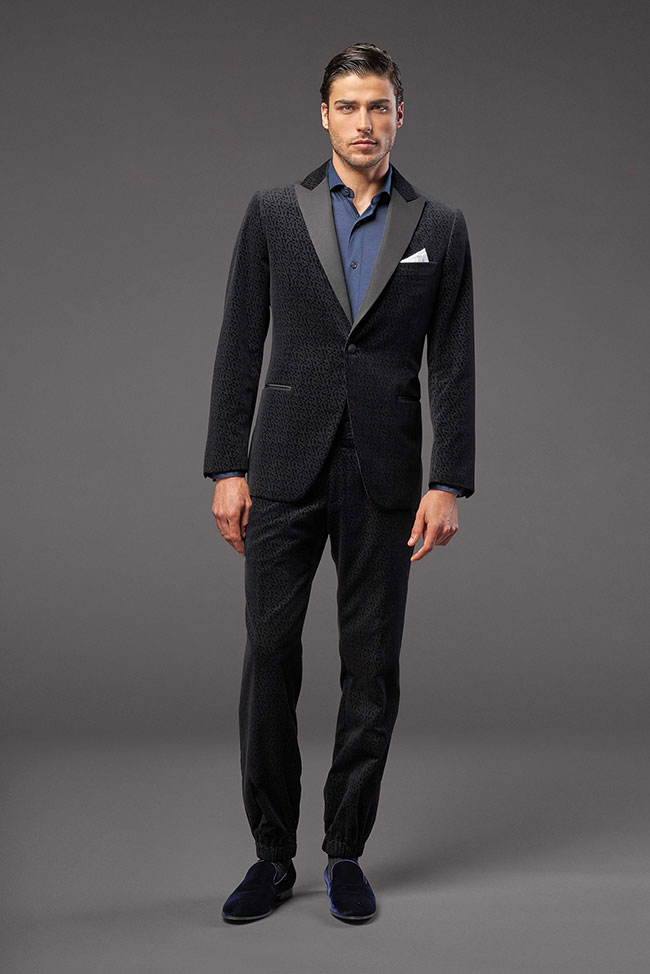 The color scheme of tones within the chromatic selection agitates the certainties of usual combinations. It is the unexpected, the surprise factor, changing perceptions and desires. A soft and welcoming palette, enlivened by hints of color from bronze to "vert vinaigre" up to a cerulean blue.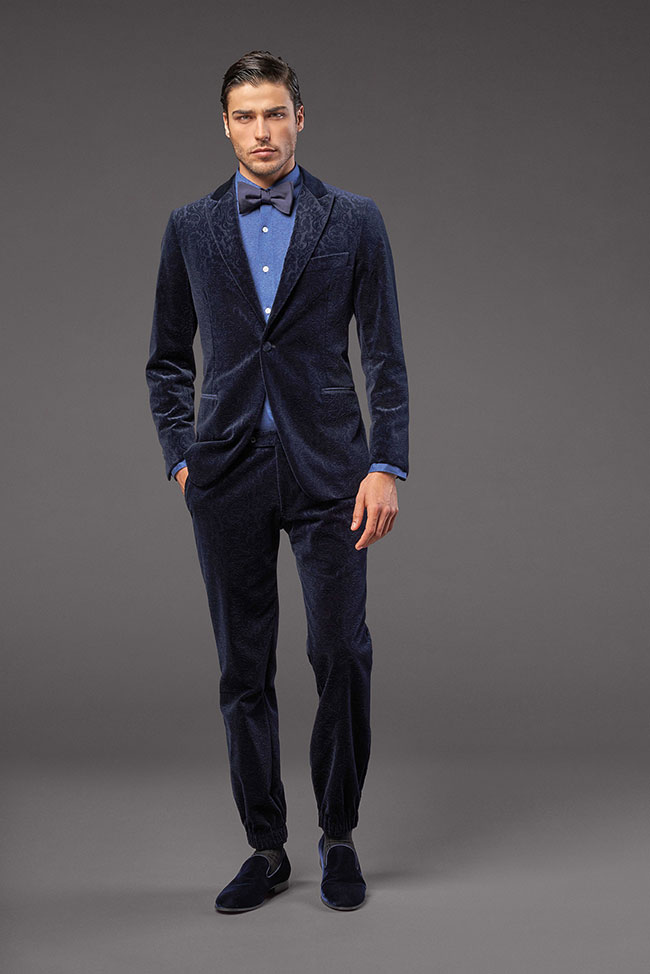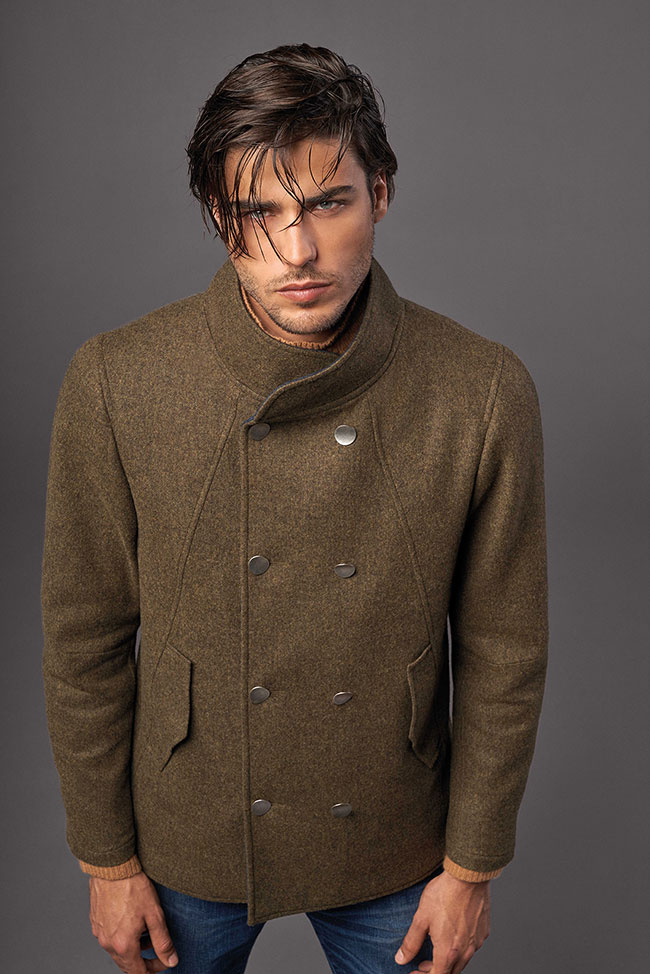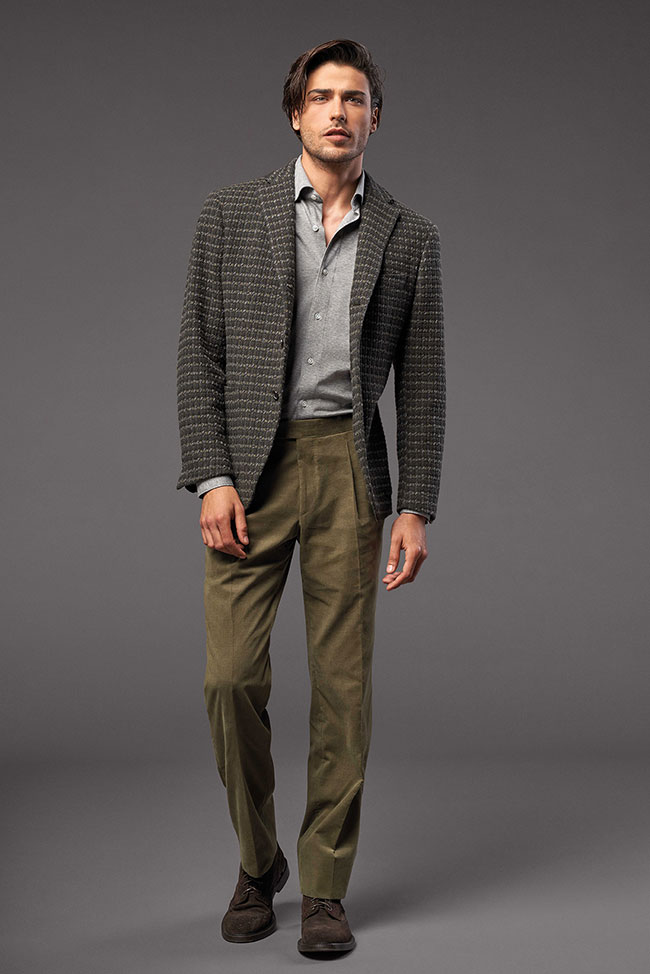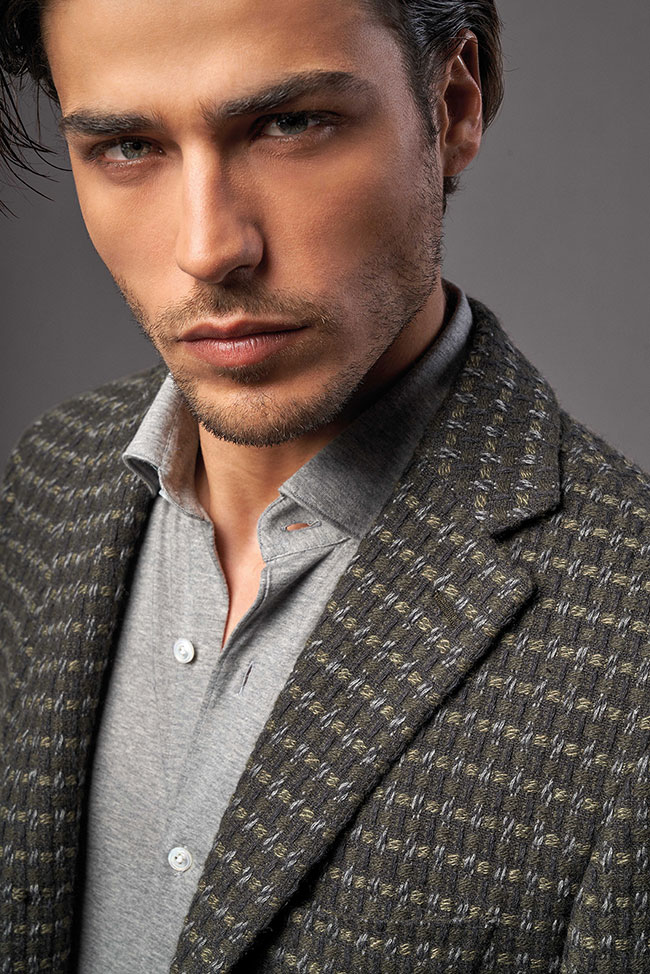 Hits: 9035 | Leave a comment