Merch by Amazon completely cuts out the whole traditional supply chain
The solution for apparel brands facing rising uncertainty and cost in their global supply chains is to make their merchandise closer to the point of the sale and to use made-to-order services.
The "Merch by Amazon" on-demand printing service operates since three years. It works by printing t-shirts once an order comes in, meaning the brands do not have to commit to a large merchandise inventory upfront.
"You can list overnight on Amazon all the merchandise that's for sale and then as you book sales you just make it and ship it," said intellectual property lawyer Gaston Kroub. "It completely cuts out that whole traditional supply chain."
The service is another way in which Amazon is becoming a major player in the clothing industry and increasing clothes sale. In April 2017 Amazon.com was awarded a patent for an on-demand apparel manufacturing system to create custom-made clothing to the precise fit and specifications of the customer. The idea is to turn around a made-to-order shirt, jacket, dress or pants in five days.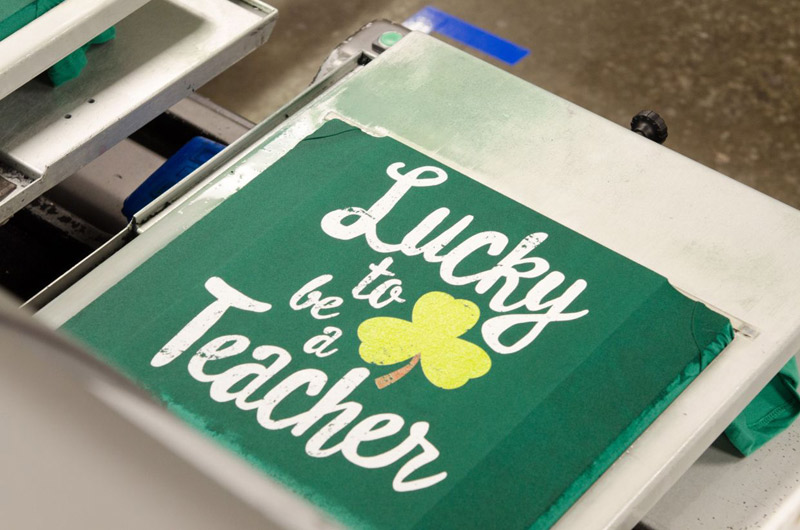 Bringing apparel manufacturing back to Europe and the United States would eliminate the long production times and commitment to big orders that are inevitable for the Western apparel brands sourcing from countries like China, Bangladesh and Indonesia.

Amazon has launched a "Merch by Amazon" printing facility in Poland in mid-2018 for the British and German markets.

When garments are produced on-demand, it can also prevent the pile-up of unsold inventory and allow brands to sell more stock at full price. Amazon told Reuters that the "Merch by Amazon" format allowed it to offer designs across 21 colours and 15 sizes without inventory for the brands and content creators.

Royalty revenue from sales of licensed merchandise and services globally amounted to $14.5 billion last year, up 2.6% from 2017, according to the professional licensing association LIMA. More than half of that comes from the U.S. and Canada.

Disney, which started printing t-shirts on-demand through Amazon in December 2016, has increased orders and expanded offerings from all its franchises since then, including Disney, Star Wars, Pixar and Marvel, a company spokeswoman said.

Merch by Amazon is available to artists and brands all over the world. The services makes it easy for them to create, promote and market their branded merchandise with no risk and no up-front costs. They simply supply the artwork, choose the product type and color(s), and then promote their products. Amazon takes care of the rest, including production, sales, shipping and creating a product page on Amazon.com - all at no cost to the artist or brand, who just need to make the sales through their shop, app, blog or on social media.

A very popular service offered by Kimbino in Canada is to drive sales by offering clothes through online leaflets or fashion apps. When there are orders the brand can fulfil them on-demand to avoid holding a large inventory.

As we wrote in 2015, made-to-order is the future of fashion retail business and it is already happening.


Hits: 7464 | Leave a comment