The future of clothing production
One of the projects that caught my attention at Munich Fabric Start was the MicroFactory at Keyhouse. Coordinated by the Deutsche Institute fur Textil- und Faserforschung (German Institute for Textile and Fibre Research), MicroFactory at Keyhouse demonstrated for the first time a fully networked and integrated production chain from the design stage through to the finished product. It illustrated the possibility for a swift reaction to market needs already from the first production batch. This is inline with the made-to-order strategy that we think is becoming more and more popular in the fashion business. MicroFactory offered the exclusive opportunity to test industry 4.0 using the example of a self-designed running vest, made of materials, provided by Schoeller Textiles. Selected partners had the chance to test the production of their own individual design in a design slot specially reserved for them.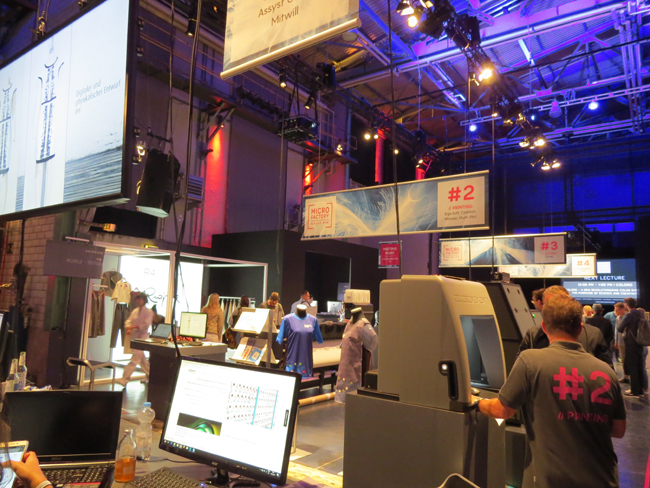 CAD/DESIGN - Starting point was the development of the creative design in CAD. Using a 3D simulation the design was processed for cutting out and sewing. For this purpose identifying QR codes as well as position markers were integrated into the production order for later localization. These processes were realized by Assyst GmbH, a subsidiary of the Human Solutions Group, and Printcubator by Mitwill.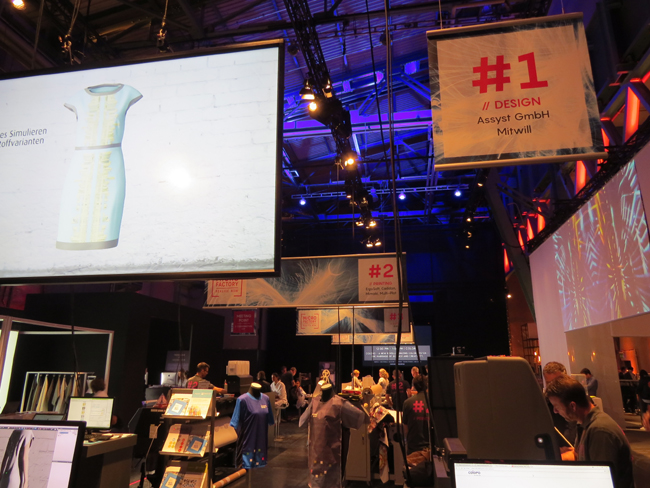 PRINTING - The TexPrint programme of the company ErgoSoft enabled the design color data to be processed for digital printing. Best color accuracy was guaranteed due to the use of the multispectral technology by Caddon. In a next step the individual designs were printed onto transfer paper of the company Coldenhove via Mimaki sublimation printing machines. Optimum printing results were ensured through the thermal transfer on calenders of the brand Heatjet. The system partner Multi-Plot provided Turnkey Solutions for the entire process stage.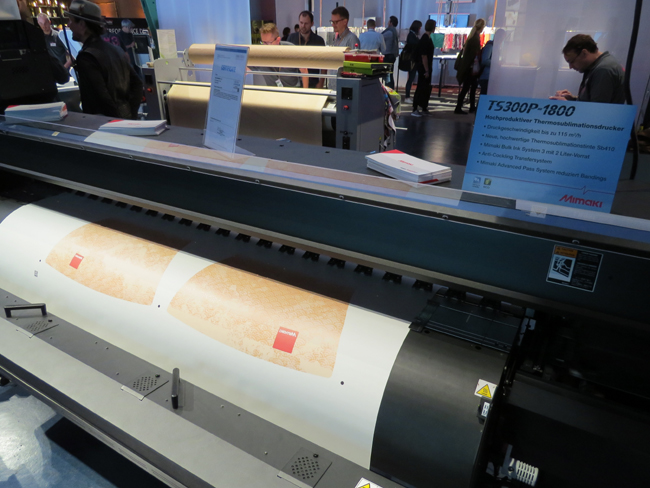 CUTTING - Due to the identifying tags, the job was detected in a camera-assisted manner. Using the markings supplied, the system identified the exact location and cut the material to size fully automatically in accordance with the selected job parameters. This was done on cut systems of Zund Systemtechnik AG.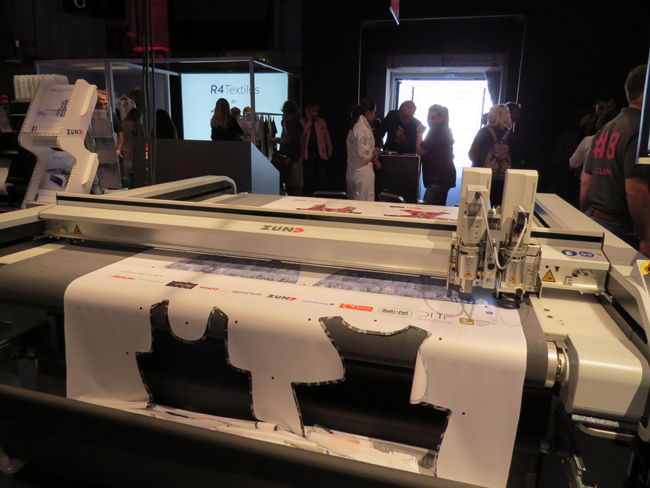 ASSEMBLING - In a last step the individual elements were assembled live into a finished product with welding and tapping machines manufactured by Pfaff, showing the assembly by ultrasonic innovation.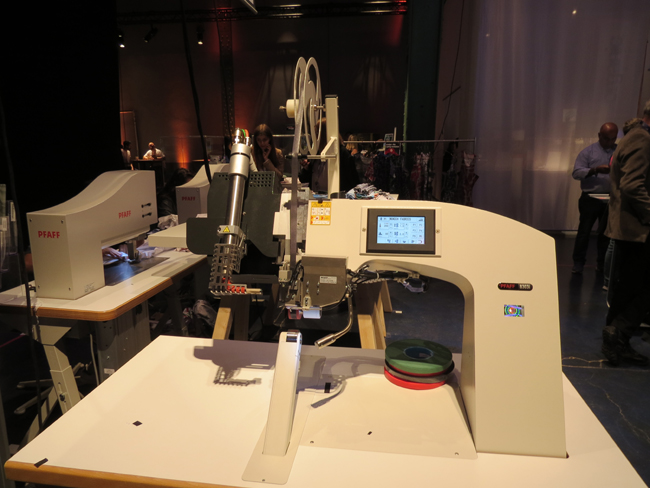 Hits: 22065 | Leave a comment