Guide to Ethical Fashion Certifications
Nowadays ethical fashion is more and more popular, but a lot of people are confused which brands are ethical and which are not. Unfortunately there isn't a universal ethical fashion certificate, since not everyone agrees on what is "ethical".
However there are many certifications that can help consumers recognise the brands that meet certain standards. Below you will find some of the most important certifications that apply to fashion ethics which are worth knowing.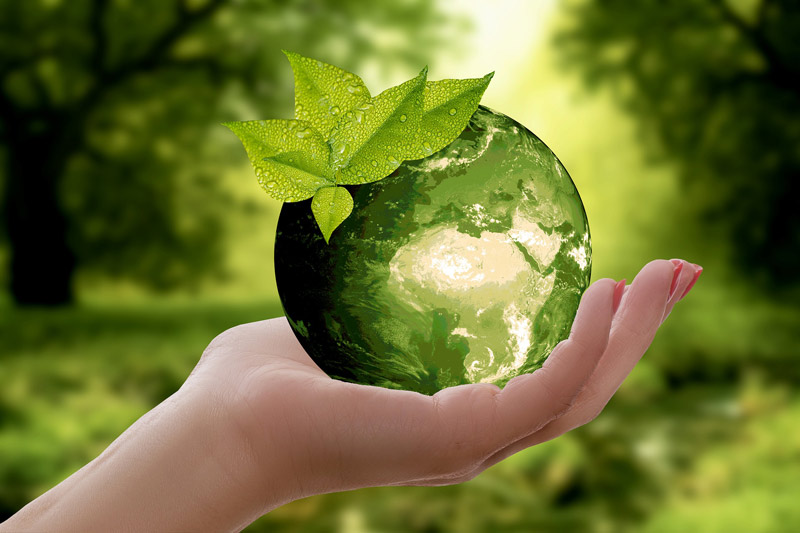 BETTER COTTON STANDARD
The Better Cotton Standard is awarded to cotton producers by the Better Cotton Initiative (BCI), which is the largest cotton sustainability program in the world.
The Better Cotton Standard System is a holistic approach to sustainable cotton production which covers all three pillars of sustainability: environmental, social and economic. Each of the elements – from the Principles and Criteria to the monitoring mechanisms which show results and impact – work together to support the Better Cotton Standard System, and the credibility of Better Cotton and BCI. The system is designed to ensure the exchange of good practices, and to encourage the scaling up of collective action to establish Better Cotton as a sustainable mainstream commodity.
BLUESIGN
Bluesign is a standard awarded to textile manufacturers that ensures they're producing in the most environmentally-friendly, health-conscious way possible and is backed by Swiss organization Bluesign Technologies. Bluesign certification takes into account everything from water conservation to chemical usage to dye toxicity in an effort to protect both the workers involved in manufacturing and the consumers who will purchase the final product.
ETHICAL CLOTHING AUSTRALIA (ECA)
Ethical Clothing Australia (ECA®) is an accreditation body working collaboratively with local textile, clothing and footwear (TCF) businesses to ensure their Australian supply chains are legally compliant.
Accreditation is focussed on ensuring that local TCF workers are being paid appropriately, receiving all their legal minimum entitlements and working in safe conditions throughout the entire supply chain. As manufacturing supply chains can be complex, ECA works alongside Australian businesses to ensure their legal obligations are met.
ethicalclothingaustralia.org.au
GLOBAL ORGANIC TEXTILE STANDARD (GOTS)
The Global Organic Textile Standard is known worldwide as a textile processing standard. When gaining the GOTS certification, not only is a brand assessed for the fair harvesting of their raw materials, but also their social responsibility, environmental impact, and water and energy use.
The Global Organic Textile Standard (GOTS) was developed through collaboration by leading standard setters with the aim of defining requirements that are recognised world-wide and that ensure the organic status of textiles from harvesting of the raw materials through environmentally and socially responsible manufacturing all the way to labelling in order to provide credible assurance to the consumer.
GLOBAL RECYCLED STANDARD (GRS)
The GRS is an international, voluntary, full product standard that sets requirements for third-party certification of recycled content, chain of custody, social and environmental practices and chemical restrictions. When companies make, or sell recycled fashion, the Global Recycled Standard step in to assess the tractability of materials, and environmental and social requirements. They set up track and trace systems to improve offerings and support 'recycled' claims.
certifications.controlunion.com
ORGANIC STANDARD CERTIFICATION (OSC)
This scheme verifies that a product has met organic standards throughout its journey – from raw material to finished product. The Organic Standard Certification enables us to understand just how organic a garment is. OSC highlights the amount of organic fibre in a garment by labelling an item with two different certifications. The OSC 100 label guarantees that a garment is made with at least 95% organic fibres. The OSC blended label is on the opposite side of the spectrum; only 5% of the garment must be organic. The rest of the garment will be a blend of other materials, either manmade or raw.
The Goal of the Organic Content Standard (OCS) is to ensure trust in organic content claims.
REGENERATIVE ORGANIC CERTIFICATION
Regenerative Organic Certification is a holistic agriculture certification encompassing pasture-based animal welfare, fairness for farmers and workers, and robust requirements for soil health and land management. The Regenerative Organic Alliance will oversee the Regenerative Organic Certification framework and guidelines.
STANDARD 100 BY OEKO-TEX
The STANDARD 100 by OEKO-TEX® is a worldwide consistent, independent testing and certification system for raw, semi-finished, and finished textile products at all processing levels, as well as accessory materials used. Examples of articles that can be certified: raw and dyed/finished yarns, woven and knitted fabrics, accessories, such as buttons, zip fasteners, sewing threads or labels, ready-made articles of various types (garments of all types, domestic and household textiles, bed linen, terry products and much more).
WORLDWIDE RESPONSIBLE ACCREDITED PRODUCTION (WRAP)
The Worldwide Responsible Accreditation Program is a non-profit organisation who accredit facilities when they practice safe, responsible, humane, lawful and ethical manufacturing practices. WRAP focus on training and education, on top of their accreditation. They particularly focus on the apparel, footwear, and sewn product sectors, meaning their accreditation is critical in the ethical fashion world.


Hits: 7451 | Leave a comment