Reasons Why You Need A Bespoke Suit
When people think about fashion, they easily and readily think about women. Indeed, the fashion industry is heavily concentrated on female clientele – from marketing, sales, and production. In 2017, the women's clothing industry was estimated to be worth around $642.2 billion, in comparison to men with $419 billion. Men are quickly on the rise for appreciating the power of dressing up. It is forecasted that in 2021, men clothing sales will grow larger than women.

We are not after avant-garde design or show-stopping couture collection, men are more into formal, respectful, cool-looking yet perfectly fit clothes. Items that can make us feel better about ourselves. If you are going to invest in clothing, you better go for a suit – and a custom suit is your best bet.

Bespoke suits were and still are in style. Suits are our go-to for fashion. It is quite adaptive as it can show attitude, esteem, personality, and class. If you are thinking of upgrading your wardrobe, then I suggest you go for a custom made suit. Here are some reasons that may persuade you to do so.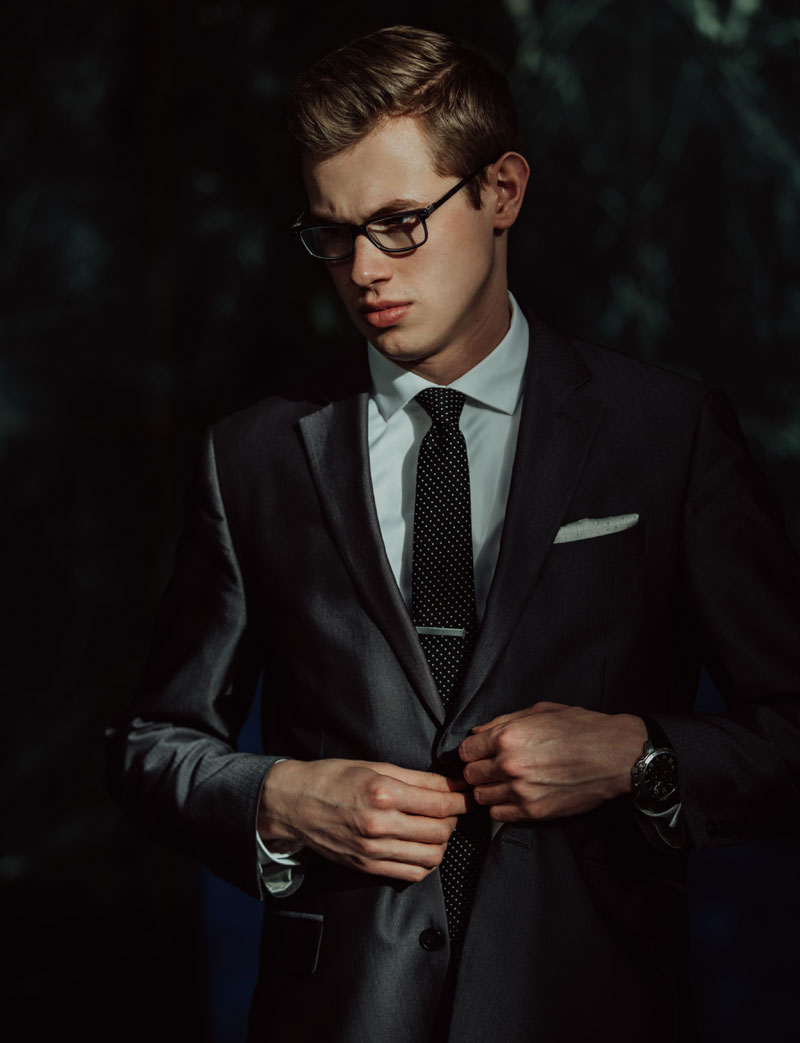 The Quality is Reassuring
Unlike other items were price reflection are regarded to brand, name, or demand; bespoke suits have an equal ration of quality and price. Quality is one of the top most important factors that bespoke suit providers cater to.

From the materials they use to the precision of their work and the shades and pattern they design, all speak of quality.

It Fits Perfectly
The aesthetical magic of clothing lies in how to fit it will be to a person's body. Whether you are slim, buff, or could use a little improvement - bespoke suits will be made to fit you, meaning all the measurements from neck, waist, sleeve and the overall proportion of your body will be taken into account.

Unlike online stores and traditional retailers that offer a variety of sizes, even worse, one size fits all; bespoke suits are created with your exact measurements. You will not experience the hassle of having to return clothes don't that don't fit.
It Has A Personal Touch
Since it is a customized item, not only do you get the perfect size, but you also get to choose the fabric and pattern used for the suit. It gives you a sense of having a personal touch. It will allow you to bring out your personality, individuality, and creativity.

The tailor will take serious consideration on your opinions and thoughts on the design and will thoroughly collaborate with you until the finished product is made. Having a bespoke suit is not only a personal item but also a personal experience with your tailor on the craftsmanship.

You Have Choices
You ultimately design your bespoke suits, from color, collar design, and texture of the cloth, pattern, cuff shape and pocket, but your tailor will guide you on what is best to you. You may have the subjective opinion, but they have the expertise and objective reservations. They can better help you what looks best for you, after all, you are their client – the most important person in the store.
It is An Investment
Investments in life come in many forms like education, finance, and property. If you are thinking of having something invested for your career, bespoke suits should be one of them. Being dressed well in a work setting gives off the air of professionalism, intelligence, and trustworthiness. Bespoke are always a good choice.


Hits: 11239 | Leave a comment