ROICA™ and ECOTEC at Premiere Vision Paris
Marchi & Fildi, recognized as the leading Italian manufacturer of ECOTEC® smart cotton is widening their international reach with new partners that offer a wide range of fantastic products in exciting colors and inspiring textures. ECOTEC® is the trademark, representing high-quality 100% traceable yarns made in Italy, and a certified manufacturing process. ECOTEC® presents contemporary values as chemical safety and human health, as well as record reductions in water, C02 emissions and energy, compared to conventional and organic cotton:
77.9% less water
56.3% less CO2 emissions
56.6% less energy
Learn how ECOTEC® is making a difference, as they proudly activate change based on the principles of a Circular Economy. View the latest Autumn/Winter 2019/2020 collections at Premi?re Vision Paris that inspire creativity. NEW ECOTEC® partners include: Avelana - F?brica de Malhas, SA., founded in 1986 specializing in the production and marketing of a wide range of knitwear for garment making – certificates and memberships: FAIRTRADE Certified Cotton, GOTS (Global Organic Textile Standard), OEKO-TEX®, BCI (Better Cotton Initiative).
Fiveol Textil Spa, Italian producer of knitted jersey fabric, ribs, jacquard using any kind of yarn, natural, synthetic and ECOTEC® by Marchi & Fildi.
Lurdes Sampaio Knits SA, a Portuguese company offering the best textures and compositions to reach a better functionality dedicated commitment to sustainability and best social practices. GOTS member, OEKO-TEX certified and proudly supports BCI to create a better future for cotton-farming communities.
NGS Malhas SA, with over 27,000 references, NGS' portfolio includes flawless quality knit fabrics.
Vilartex, a Portuguese company with a long tradition in high quality circular knitting fabrics that inspire fashion. The collection includes basic, fancy, and beautiful jacquards. Vilartex is certificated by ISO 9001 (SQA), OEKO-TEX 100 and GOTS (organic).
The exceptional process to create ECOTEC® yarns also offers an incredible direct opportunity to encourage brands and retailers to cooperate with Marchi & Fildi to design waste out of fashion. Brands and retailers can supply their pre-consumer cotton fabric and knit clippingsto Marchi & Fildi; using the ECOTEC® process, the clippings will be transformed into high quality ECOTEC® yarns optimizing a joint endeavor that targets a zero waste position.
ECOTEC® will be at Premiere Vision with its partners collections for autumn/winter 2019, but this is not the only creations you will be able to discover about ECOTEC® at their booth. Dedicated to discovery and innovation, Marchi & Fildi invests every season in a program of textile developments that showcase their ECOTEC® range of smart and responsible yarns. As a spinner it is vital to show direct partners the potential of using their dynamic colored range of eco centric materials. For Spring/Summer 2020 season, ECOTEC® looks at an oceanic coolness and organic vegetal texturing, playing with the ebb and flow of nature in soft tonalities for jacquard open, clean plaids, bayaderes and new athleisure semi plains for Polaris and Chagall qualities. New casual textures and crisp, dry Prince of Wales checks work in Pegasus yarns, while Phoenix is colorized in fancy mesh stripings. The lightest double face combinations, or elaborate open lace effects make the most of the Ginerva luxe quality. Texture and movement come from manipulated pleated stripes and tonal jacquards or in random surface textures using smart blended Phoenix qualities.


ECOTEC
ROICA™ experts showcase the world-first ROICA™ Eco Smart family that offers 2 responsible made yarns: a GRS (Global Recycled Standard) version 3 certified yarn and the world's first yarn awarded Cradle2Cradle Material Health Gold Level Certificate and Hohenstein Environment compatibility certification.
On display in the Smart Square, a 800-sq. m. area dedicated to shed light on a new generation of values combining creativity, innovation and sustainability, is a unique range of ROICA™ Eco-Smart family based fabrics, the world's first responsibly made premium stretch fibers creating ROICA™ smart yarns that offer sustainable solutions with impressive certifications:
• Global Recycled Standard (GRS) certified by Textile Exchange - ROICA™ constructed with more than 50% pre-consumer recycled content.
• Cradle to Cradle Certified™ Gold Level for Material Health product and ingredients - ROICA™ yarn evaluated throughout the supply chain for lower impacts on human and environmental health. Striving toward eliminating all toxic and unidentified chemicals for a safe continuous cycle. Hohenstein Environment Compatibility Certificate - ROICA™ proudly breaks down without releasing harmful substances.
ROICA™ experts empower attendees with knowledge, and inspire creativity as they demonstrate ROICA™ Eco-Smart family functionality. Engage the experts in the Smart Square, ask questions and learn about the company's ongoing commitment to responsible innovation. At the corporate level, ROICA™ has achieved the following certifications: Oeko Tex 100, ISO 14001:2004, ISO 9001:2008. Moreover, ROICA™ mills in Germay achieved the certification of ISO 50001:2001.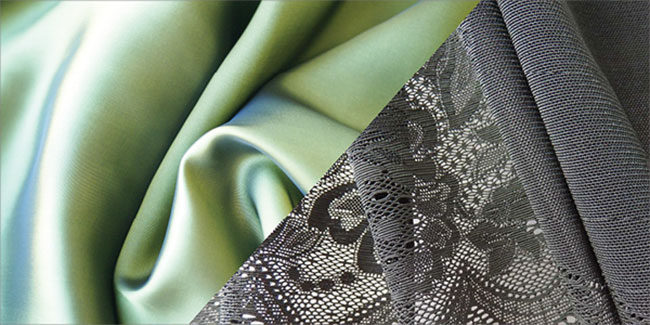 ROICA


Hits: 10625 | Leave a comment