The British fabrics at Premiere Vision Paris
ALEX BEGG: Presenting 150 years of weaving expertise distilled into an imaginative, diverse collection of exceptional luxury fabrics, for outerwear through to accessories. Emily White, Design and Sales Director, comments "As weavers of the most luxurious fabrics for over a century, combining our knowledge and heritage with innovative design was key when preparing our debut collection for Premiere Vision. Drawing inspiration from historical tailoring fabrics in our archive, the collection features classic weave structures at exploded scales, double-faced fabrics, and textural jacquards".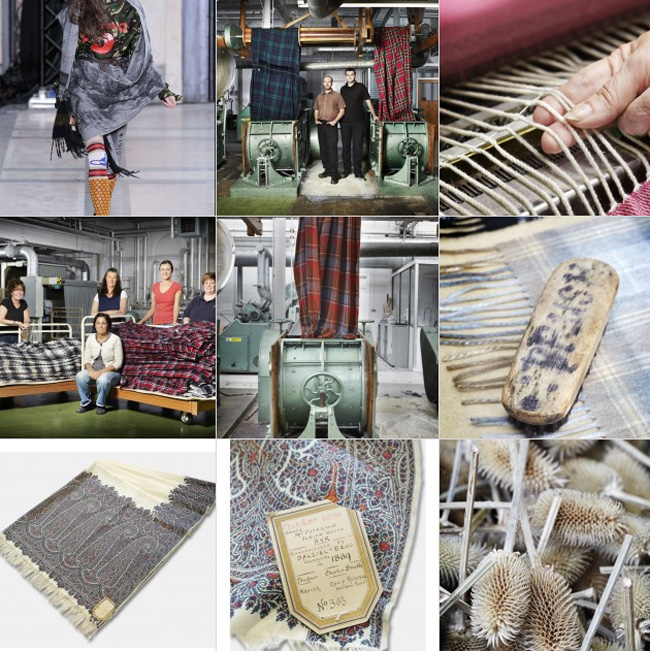 Exhibiting for the second time at Premiere Vision BELLA TELA presents an exciting AW18/19 collection. Bella Tela is an English textile design house specialising in designing and manufacturing spectacular couture fabrics. States Creative Director Richard Mannion: "We offer innovative ideas and high quality workmanship. Our beautiful collections are a combination of widely sourced materials, combined with state of the art contemporary embroidery, alongside traditional manufacturing techniques. We offer a bespoke service, with attention to detail, and each order is hand finished".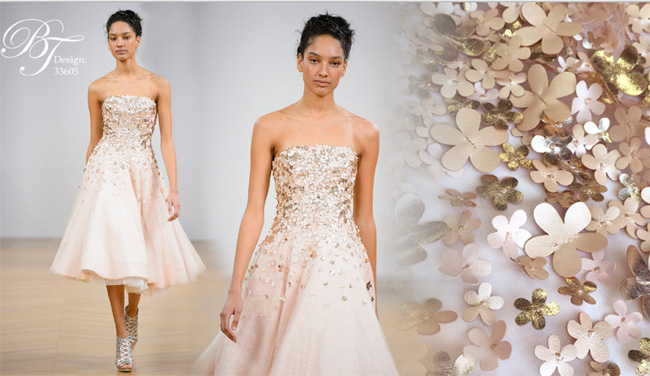 BENNETT SILKS: 12 months after becoming the first UK exhibitor to win a coveted PV award, Bennett Silks are launching a new A/W 2018/19 collection of exclusive fabric creations, inspired by their acclaimed designer Daniel Henry. "We will be launching some interesting additions to our main stock supported range, including crepes and satins, all available from stock with no minimums. Our comprehensive range of silks and silk mixes makes a visit to our stand a rewarding experience to anyone interested in high quality fabrics".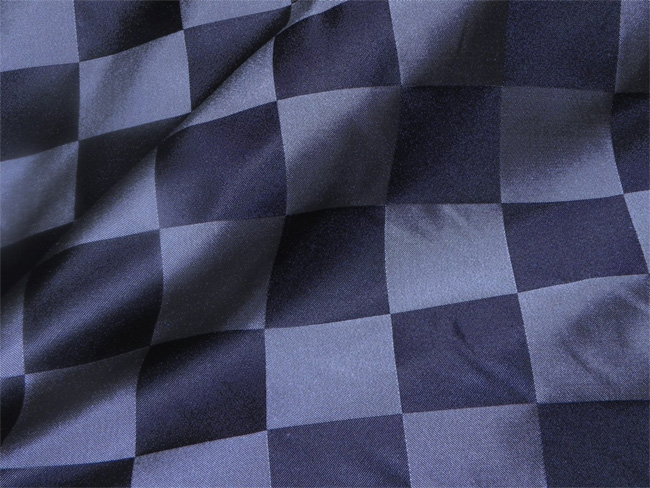 CHARLES CLAYTON, synonymous with superfine luxury, use only the very best and most exclusive yarns. Super 180's with 10% cashmere for a light weight suiting with luxurious softness, 4-ply Super 160's for a travel blazer and suiting, milled wool with alpaca for an exclusive flannel, Super 160's with 20% cashmere in heavy weight for a play on the vintage look with elegance. And for pure luxury: 100% cashmere in a range of soft melange shades. Stock supported suitings available in Superflannel, Masterpiece Super 150's, Grandmaster Super 180's with cashmere, Platinum Super 200's and pure cashmere.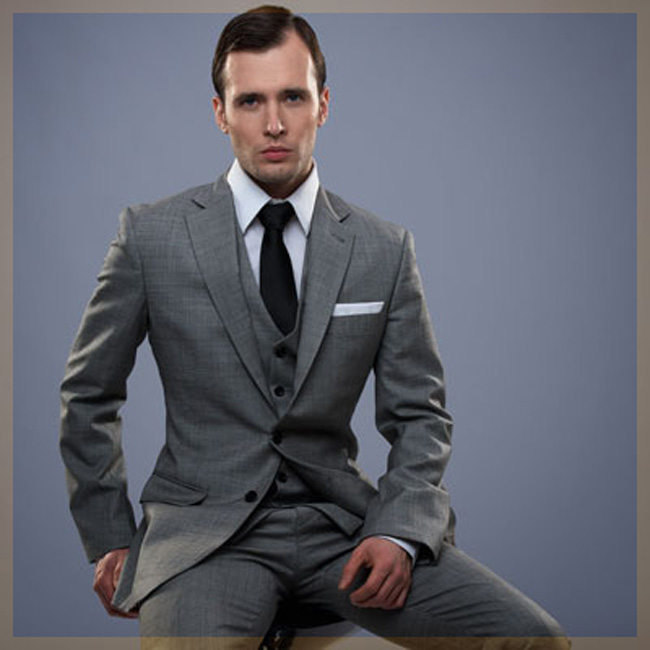 This season FOX BROTHERS has explored selfportraits, including pieces from David Hockney, Charley Toorop and Egon Schiele. Art and style have enjoyed a long history influencing each other. Each piece captures the artist's own sense of style and encapsulates their wardrobe. Inspired by the garments worn in these diverse works of art, the collection illustrates the versatility of the Fox Brothers range. A variety of cloths representing trousers, jackets, coats and ties in complementary shades and inspiring designs. The Winter Collection sees the introduction of the two-ply Merino Jacketing Collection in an extensive range of designs, including gingham, houndstooth, glen check and herringbone.

British embroidery house HAND & LOCK are unveiling their latest hand embroidery designs for the first time at this September's Premiere Vision. In 2017 the company celebrated its 250th anniversary and continues to be at the forefront of military, ceremonial and couture embroidery. Recent commissions include Mary Katrantzou, Burberry, Tom Ford and Vivienne Westwood. With a highly skilled UK design team, studios in both London and India, the company can produce in-house samples and also manage low cost overseas production.

HARRIS TWEED HEBRIDES look forward to a successful Premiere Vision as they launch their latest collection of handwoven fabrics reflecting a modern British textile steeped in over 100 years of tradition and craftsmanship. Their full collection includes over 600 designs all available in three weights, with minimum orders starting at 50 metres. A selected range of designs are stock supported. "Premiere Vision remains the most important trade show for our collection as we meet with international buyers and agents. The show continues to inspire our team at Harris Tweed Hebrides as we all look forward to the season ahead." states Ian A Mackenzie, Chief Executive, Harris Tweed Hebrides.

HOLLAND & SHERRY are renowned for their luxurious fabric qualities. Their comprehensive range of fabrics includes a variety of qualities woven from fine micron merino wools ranging from 18.5 to 13.5 microns. Featured in this season's collection is a range of jacketing designs woven in England from an intimate blend of wool, silk and alpaca, a range of jacketing designs woven from woollen-spun pure Mongolian cashmere and a range of semi-fancy suiting designs woven from a 15.5µ wool. The fabrics have a beautiful handle and a natural sheen, and will tailor into some of the most beautiful garments in existence today. The collection offers a wide range of both classic and contemporary designed fabrics woven from a variety of superfine merino wool qualities that will suit all tastes.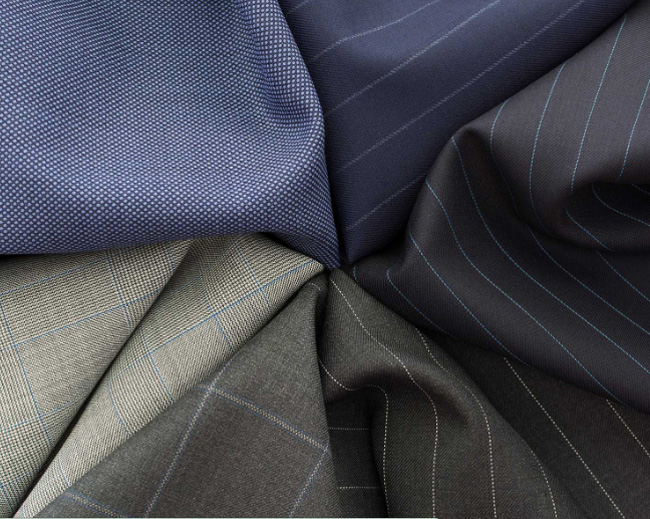 The JOHN FOSTER Autumn/Winter collection of fine suiting fabrics is created using extrafine merino wool and Super 120's for a classic business look. Subtle two-colour twist yarns create a sophisticated and muted texture, handles are crisp and dry and ideal for high performance and travel suits. The Antique flannel, using a combination of worsted and woollen yarns adds a vintage feel to the collection with a wide colour palette and classic designs in chalk stripes and herringbones. The inclusion of mohair in heavier weights for the winter season enhances what is an innovative and stylish collection. Stock supported suitings are also available in Cool Touch merino wool, Park Lane Super 120's, Savile Row Super 130's, Cape Town mohair and Black Storm formalwear.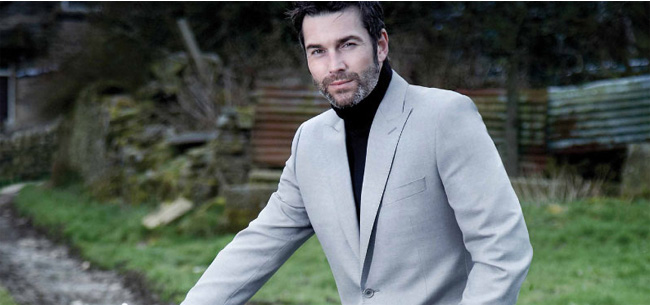 JOSEPH H CLISSOLD has been renowned as a fine English cloth maker since 1910. "With a distinctive flair for creativity and cutting edge design we embrace both our heritage and modern technology. This Autumn/Winter we present a collection perfect for the modern lifestyle. Two tone crepes, luxurious lambswool jacketings and British wool tweeds all feature alongside new innovations such as 100% washable wool denim. We also offer stock supported ranges and specialise in designing bespoke custom-made fabrics".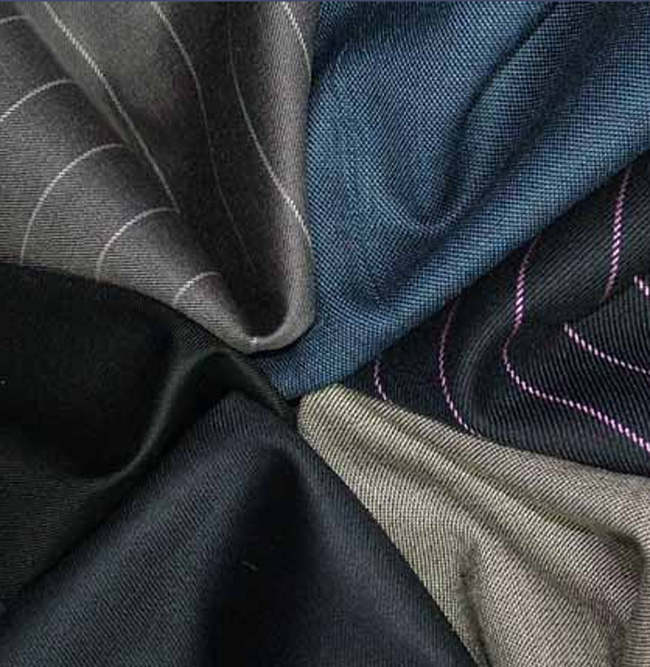 2017 marks the 250th anniversary for JOSHUA ELLIS. Established in 1767, Joshua Ellis celebrates a distinguished heritage of British manufacturing with a steadfast reputation for luxury and quality. Renowned throughout the world for producing the finest handcrafted cashmere and woollen cloth, Joshua Ellis fabrics and accessories are highly sought after by luxury fashion houses, exported from the Yorkshire mill to over 23 different countries. By successfully marrying innovation in design and manufacturing with a commitment to train new generations in the time-honoured skills that distinguish the brand, Joshua Ellis can reflect on its historic past whilst looking forward to an exciting future.
The KYNOCH 1788 Autumn/Winter collection has been created using yarns of the finest natural fibres to produce a range of luxury, top quality fabrics. Kynoch's make to order qualities range from lightweight woollen jacketings to chunky 2-ply coatings in traditional designs, oversized herringbones and plaids, luxurious wool/cashmere blends and a wonderful vintage 'Heritage Twist' 395grm worsted suiting. Fully stock supported ranges of over 80 designs in a wool/cashmere 'Glenesk' jacketing and 'Heritage Twist' suiting complete the story.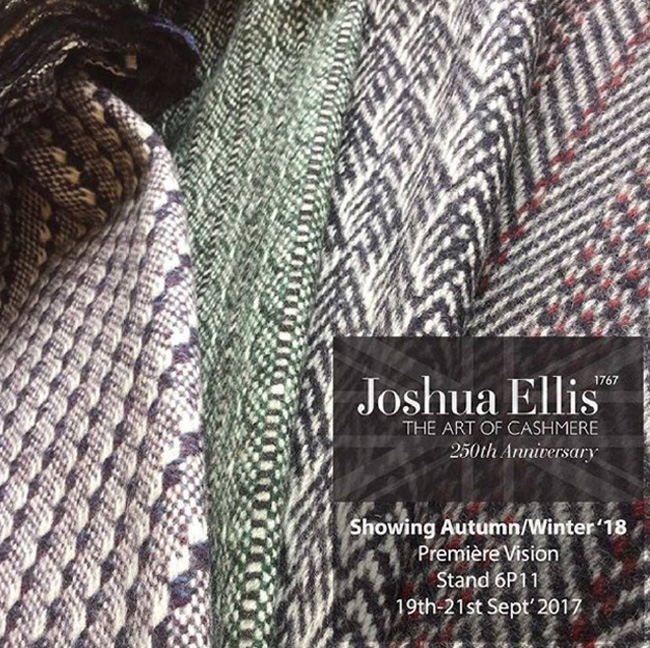 Since 1912 LINTON TWEEDS have been designing and producing innovative, novelty tweeds for the world's leading designers and manufacturers from Carlisle in the north west of England. Today Linton are known for their creative, exciting fabrics and flexible design service whilst working very closely with clients. The Autumn/Winter 2018/19 collection offers a diverse range of fancy yarn effects, texture, pattern and colour in a wide range of dobby, leno and posileno structures.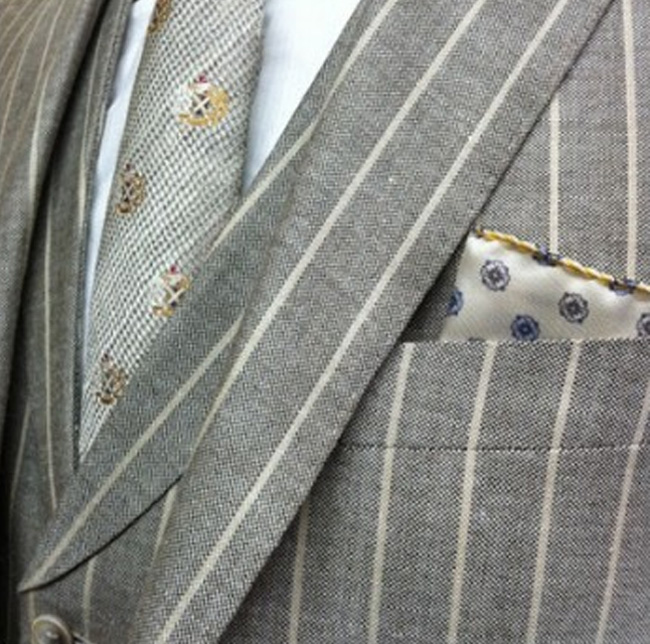 Since 1946 LITMANS FABRICS have offered an excellent stock service to customers. With Litmans Responsive, customers can expect their order to be handled efficiently and in most cases Litmans can deliver next day to many worldwide destinations. "With a collection comprising of 500+ designs we can offer you a vast choice of fabrics - and if we don't have what you need, we'll find it! Litmans Sourcing offers options from our existing development library and we also work closely with partner mills to find exactly what you need, fast. Discover our brands, fabrics and sourcing options at Premiere Vision".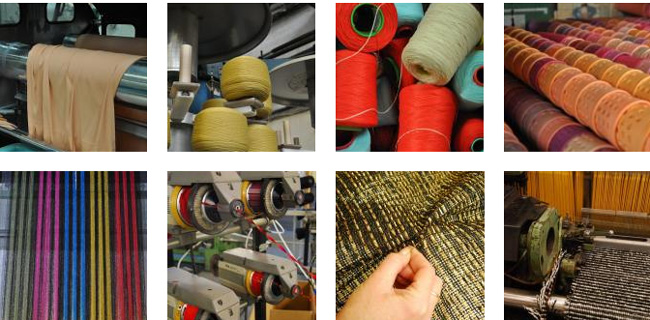 Celebrating 70 years in business, LOCHCARRON OF SCOTLAND'S heritage is steeped in the design of beautiful plaids, and in manufacturing and stocking the largest range of authentic Scottish tartans. Lochcarron of Scotland's colour woven fabrics explode with Scottish style, tradition and craftsmanship, worked into innovative cloths with an emphasis on the rich palettes of the season and in the movement of colour through colour. "Our fabric collection includes bold plaids and subtle semi-plains, with our modern take on timeless classics in wools and wool blends in a variety of weights. We also carry a range of woven apparel accessories and throw blankets in a variety of qualities".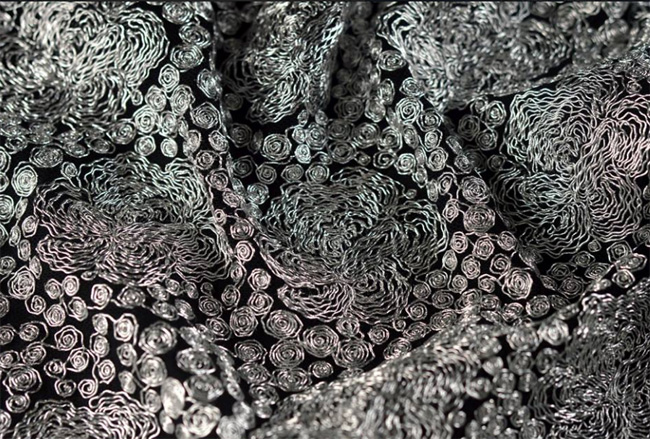 MALLALIEUS OF DELPH are synonymous with beautiful woollen fabrics with A/W collections including; rustic British wool fabric in stunning melange shades, vibrant Shetland plaids which also incorporate Shetland/boucl? blends and retro weaves to create tweeds with a vintage and arty feel. States newly-appointed Managing Director Clive Walsh: "To complement this offer are our soft lambswool jacketing fabrics and fabulously fluid flannels in luxurious lambswool/cashmere in the most beautiful soft colours. Fine worsted suitings, speciality coating qualities and an extended range of stock service qualities complete an extremely diverse collection for the A/W 18/19 season".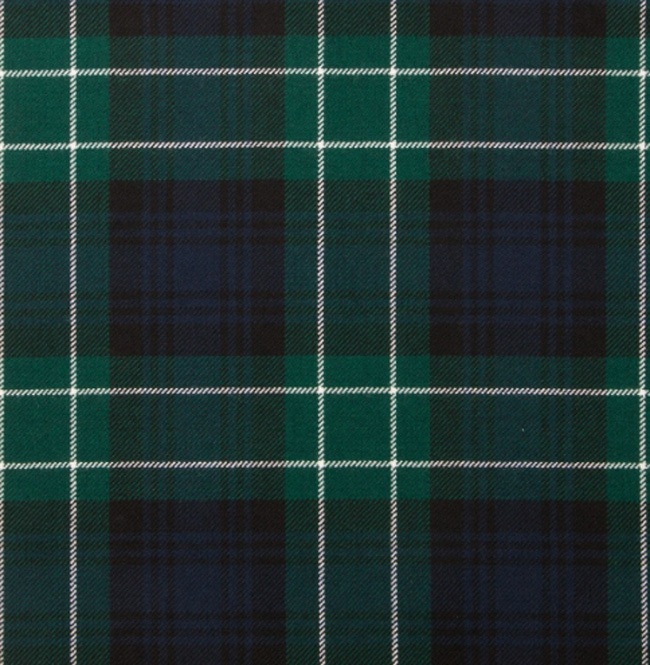 MARTON MILLS are delighted to be exhibiting their new and exciting A/W 18 collection at Premiere Vision. A traditional family owned mill, based in West Yorkshire, weaving an array of cloths from pure wool tweeds inspired by the Yorkshire Dales to tartans, blazer stripes and plains. Luxurious fabrics produced in a variety of weights and fibre compositions. The mill offers a bespoke in-house design service alongside a diverse stock-supported range of cloths with no minimum order level.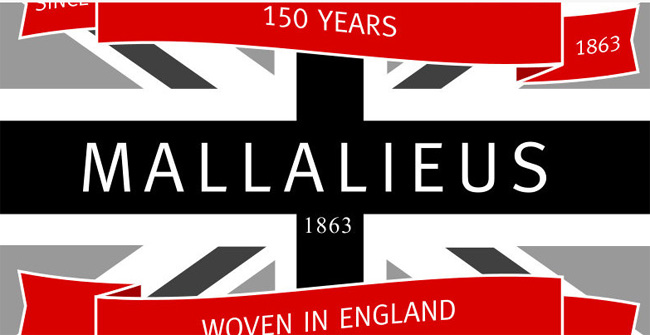 Celebrating 180 years of British heritage and design, ABRAHAM MOON is a global manufacturer of quality woollen fabrics to leading fashion brands in the mid-range to high-end apparel and fashion accessories sectors. Moon offers the assurance of luxurious quality and a unique understanding of today's fashion and the ever-changing needs of the clothing industry. New fabrics for AW18/19 designed by Creative Director Martin Aveyard and his team take in categories of Classic, Casual, and Contemporary, with a unique use of textured boucle and Lurex yarns.

NEILL JOHNSTONE produces novelty fabrics utilising traditional twills as well as textured weaves in a variety of weights and colour areas. For the new Autumn/Winter collection they are continuing to improve the natural fibre content of the fabric collection. "We are using more wool-based yarns to support our different boucle and wool-rich twist effect yarns." comments designer Lilian Allan. "We are also looking at increasing the texture in our fabrics through structure and finishing in order to create more exciting 3-D effects."

With over 150 years' experience designing and weaving quality fabrics, MAGEE WEAVING and ROBERT NOBLE are delighted to showcase their new A/W collection at Premiere Vision. Patrick Temple, CEO, explains "This season we have created luxurious fabrics in both coating and jacketing weights, whilst upholding our heritage with a range of Donegal Tweeds. We offer a range of noble fibres in a selection of plaids, fancy structures and micro weaves to reflect current trends."

ROMA LEATHER COLLECTION (RLC) have specialised in hand made belts and small leather goods since 1981, exclusively producing in the UK. Roma Leather have experience with internationally recognised fashion names and encourage new and exciting design trends, utilising their traditional manufacturing techniques to produce contemporary and traditional leather goods. "In 2018 we will welcome the opening of our new factory, located at the original factory's site. Our new collection features both men's and women's belts, bag straps and SLGs, as well as a small range of pet accessories."
The new collection of luxury brushed and fluffy mohair from SAMUEL TWEED makes a dramatic and sensational statement for AW18/19. A collection that design director, John Harrison describes as "a fusion of classical favourites, expressive bold statements and anti-establishment surprises." In weights ranging from 250 to 650 grm the fabrics are presented in an innovative array of qualities, designs, colours and finishes. A piece dyed range of fashion and classic colours, and a comprehensive selection of tartan checks, are available from stock.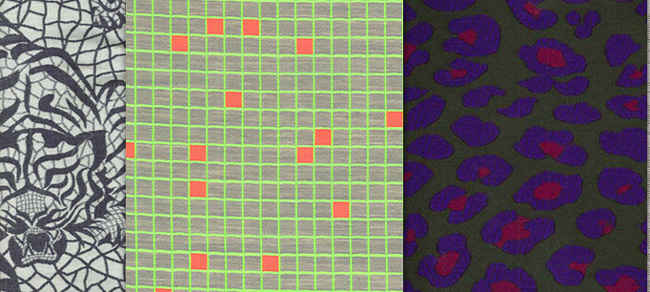 Comprising womenswear, menswear and neckwear, the STEPHEN WALTERS' collection boasts a broad range of fabrics which all bear the company's signature combination of superior technical expertise and intensely creative spirit. "Our apparel collections explore lightweight jacquard dress qualities, to sumptuous textured coatings which are surprisingly light and fluid. These contrast brilliantly with our edgy shot lurex eveningwear collection, whilst relaxed tailoring qualities and sportlux double cloths reflect our modern lifestyles. Complemented by our neckwear collection, the contemporary offer of sophisticated simplicity achieved by new weave combinations balances perfectly with our world famous jacquards.


Hits: 4770 | Leave a comment