Popular custom tailors in Iowa
We continue our series of articles about the custom tailors from the separate states in USA. It is time to show you the custom tailors in Iowa. Most of them are recognised when we speak about custom mad clothing. They provide made to measure and bespoke services in their workshops. See what we found about in Iowa:
Merci's Tailoring - Their expert tailors offer superior service for both men's and women's clothing. They work with any fabric you bring in and can custom-design a style that's entirely unique to you! They say that clothes make the man. At Merci's Tailoring, they make the clothes that make the man. For a wardrobe that fits your body and your personality, y can call to book an appointment.
Karlton's - "In house" master tailor shop; FREE tailoring on regular price items, Professional wardrobe consultation, Customer sizes & preferences on file. They've been in the Fashion, Tailoring and "People" business their entire lives and still get excited to get up and come to work every day. The reason they're consistently voted by the public as the winner of the "Siouxland's Choice Award" for the region's BEST Clothing Store seems simple enough to them...it's a PEOPLE thing. Their right-hand man, John Yaneff, their tailors...even their 'part timers' ALL have over 30 years experience in the business with us and THEY are why people keep coming back from all over the country.
Langel and Woods Clothiers - Whether you prefer the timeless quality of a classic suit style or gravitate toward the latest in fashion trends, Langel & Woods Clothiers is here to help you create a wardrobe that helps you look your absolute best. The beauty of a tailored suit resides in the personal touches that make your suit unique. Specific types of buttons, pockets and stitching are all part of what makes your suit your own. Detailed measurements ensure your suit will fall on your shoulders, waist and shoes just the way you want. At Langel & Woods Clothiers, it's all about you and your details.
Palace Clothiers - Are you searching for the perfect suit coat? Would you like to own a tailor-made shirt that fits you like a glove? Pursue the broad selection of styles available at Palace Clothiers. They focus on carrying quality clothing, including big and tall sizes, and on providing superior customer care to their valued clients. Their staff relies on years of experience to make sure your suit, coat or shirt fits you perfectly. Stop by now to shop their quality men's clothing store.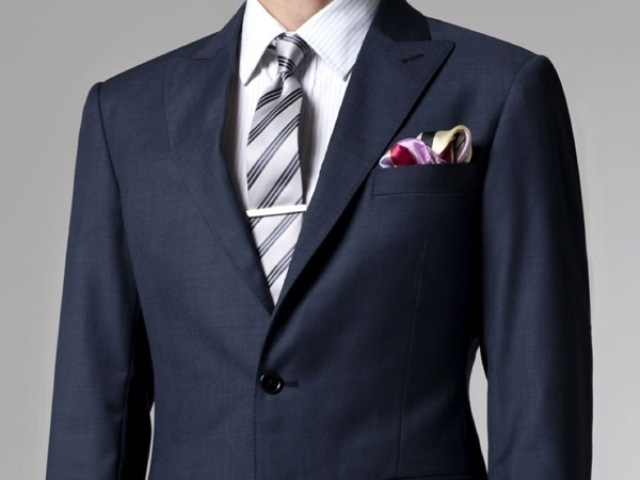 Moorman Clothiers - Moorman Clothiers is pleased to offer their customers the finest selection of menswear in the Midwest. With over 1000 suits and sport coats in stock they can find the style and fit for any man. To compliment your suit or sport coat purchase they offer dress slacks, dress shirts, ties, belts, shoes and braces. With a master tailor on-site any item will feel as if it is custom fit just for you. If a custom made to measure suit is what you are looking for, they have you covered with Made in America suits, jackets, and slacks by Hart Schaffner & Marx.

Berardi Brothers - Each garment is hand cut, hand made, and hand pressed from a pattern which is hand drafted for each individual client according to their individual measurements, posture and style details. Every handmade suit, sport coat, pant, overcoat and tuxedo is made from the finest cloths that are woven at the best mills in the world.

Tom James - Tom James Company is the world's largest manufacturer of custom clothing. They make high quality custom suits and custom dress shirts for busy professionals in Des Moines and the surrounding areas. They also provide all of the furnishings needed to complete your custom look. Their highly-trained bespoke tailors at Tom James of Des Moines come directly to your home or office, saving you valuable time.

Downtown Tailoring - Tailoring and Alterations
Address: 203 2nd St SE. Cedar Rapids, IA
Phone: 319-362-6926


Hits: 18719 | Leave a comment